Where are Londoners Buying?
17th October 2017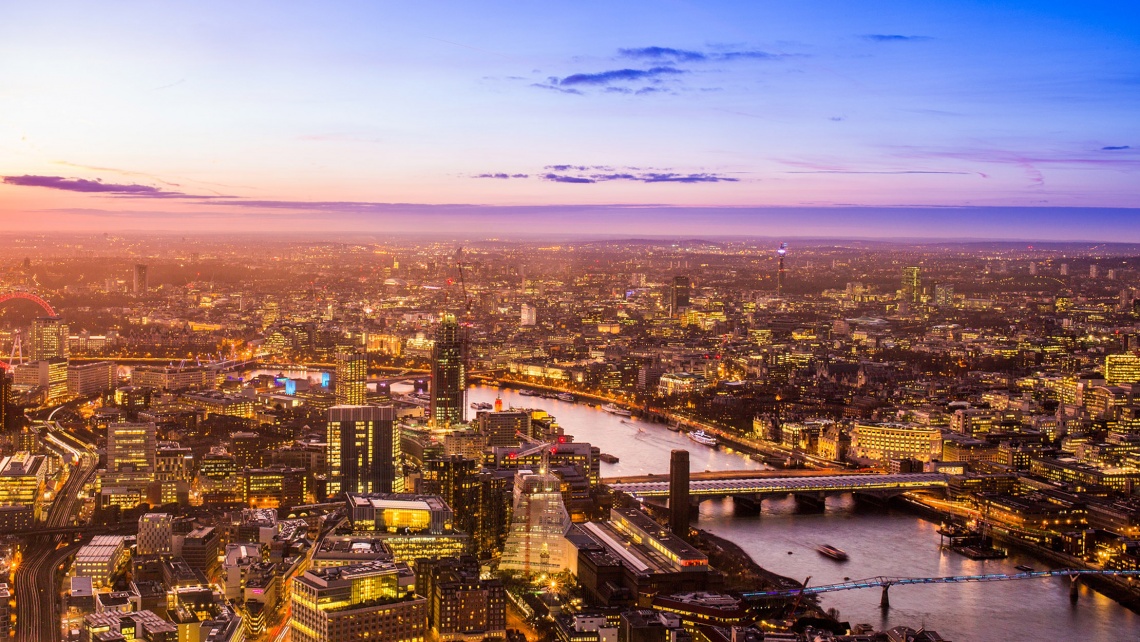 Identified as the 'best city in the world for quality of life', London is undoubtedly one of the most desirable residential destinations; however both existing and aspiring Londoners wishing to own their own home now realise that this comes at much greater cost.
As of August 2017, the average property price in London stood at £674,335 and the average price of a first home in the capital came in at £405,106 - 95% more than the average price paid for a first home across the UK (£207,693 as of July 2017). For some, this has meant giving up on the dream of a London home entirely, whilst others are tactically considering alternative postcodes as a way to nab their spot on the property ladder, as well as utilising numerous first-time buyer schemes such as shared ownership and Help to Buy.
Whilst it is certainly more challenging being a first-time buyer than it was less than a decade ago, one fact remains: however costly it may be to secure a property, the lucrative returns in terms of capital growth are worth the wait and the sacrifice. It used to be that buyers would have to wait years before seeing any substantial rise in their property's value, but with numerous regeneration schemes around the capital and expansions to its vast transport network, buyers do not have to wait very long to see their investment mature. For instance, North London's property prices have increased by 15% in just one year, whilst West London's prices have soared by more than 27% within the same period, compared to East London's 3.77% and South London's 4.89%.
With this in mind, here's a look at two locations Londoners are buying in, or should consider buying in if they aren't already:
North London
Colindale
Situated in Zone 4 and identified as a key 'area of opportunity' in the London Plan for regeneration and growth, Colindale is a top spot for first-time buyers, with more than 10,000 new homes planned for the area by 2020 to accommodate its increasing number of new residents. Perfect for commuters looking for an easy ride into work, the Tube station offers direct Northern line services to Tottenham Court Road in the West End and Moorgate in the City of London within just half an hour.
Coming in with an average property price of £394,536 compared to Hendon's £558,496, just one stop along, it's clear to see why Colindale is the new North London favourite.
See more properties for sale in North London.
West London
Hounslow
Thanks to the future Crossrail interchange at the neighbouring town's Hayes & Harlington station, Hounslow's property rankings have soared in recent years, whilst its Zone 4 location has meant that it still remains one of the more affordable options on London's Tube map. From here, commuters can reach Heathrow Airport in just 11 minutes and Piccadilly Circus in 40 minutes, making this yet another viable choice for Central London employees.
Read more about the benefits of buying in Zone 4.
Hounslow is West London's leading location for property price growth with a rise of 26.75% in the last 12 months, but despite this, the area continues to be amongst the most affordable locations in the capital with an average property price of £414,397 - 31% below the London average. Albeit, first-time buyers are encouraged to act now rather than wait another year, when prices are projected to rise further in line with Crossrail's opening in 2021.
Trinity Square
Formerly the London headquarters for American Airlines, Galliard Homes has taken this prestigious office building and transformed it into a new collection of studios and one bedroom apartments, situated within a mile's radius of three Tube stations and Hounslow's mainline station.
Perfect for young professionals looking for a commuter hub, the apartments at Trinity Square have been designed as luxury starter homes, readily equipped for modern living in a desirable high street location.
For those hoping to purchase their new home with just a 5% deposit, Trinity Square is available with the option of Help to Buy.
See more properties for sale in West London.
Edited: 20th August 2021