Why Invest in Zone 4?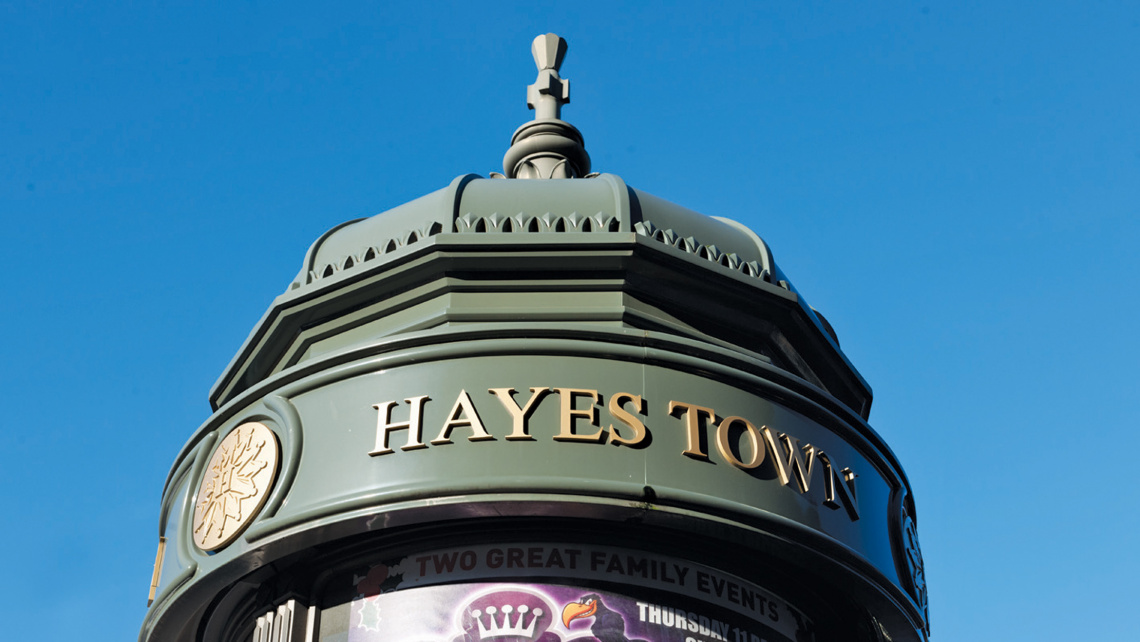 With ballooning property prices dominating Central London, investors and homeowners - particularly first-time buyers - are now looking to the more attractive and affordable residential districts in the city's outer zones. Here's why Zone 4 is becoming the new hotspot on London's property market radar.
In the last decade alone, London has undergone a vast amount of regeneration in the form of transport projects and extensions, town centre makeovers and business growth, stretching commercial success and residential desirability away from the centre and into the capital's once-disregarded suburbs.
Each Year More Connected than the Last
Back in 2007, the Overground network revolutionised travel for Zones 3, 4 and 5, and now a third of all Londoners are within walking distance of a London Overground station. Now, with the recent introduction of the Night Tube, London has emerged as a truly 24-hour city, giving suburban Londoners more freedom to work and play in the city without the panic of getting back in time for the last train.
According to the London estate agent Portico, the Night Tube will be a key component in the rising property prices of the outer zones, where already investors are seeing impressive rental yields. As Crossrail looms closer and with more Tube extensions planned, such as the Northern line, living and travelling from further afield will seem less of an inconvenience and more of a no-brainer.
The Price of Convenience
For some, Zone 4 might sound a little too distant, but surprisingly the average travel time into the centre of London from a Zone 4 station is 33 minutes - down to less than 30 minutes in 18 Zone 4 stations. When we consider that the average Zone 4 property costs around £421,000 compared to Zone 1's flabbergasting £1.2m - where not one Tube stop offers a property for less than £500,000 - a half an hour commute seems to be a minimal sacrifice.
Earlier this year, online estate agent eMoov analysed the property prices of all of London's Tube stations and found that destinations even an eight minute journey apart had a property price difference of more than £1m. For instance, Finchley Road (Zone 2) was found to have an average home value of over £1.4m, whereas just a short Tube ride away in Zone 4, Wembley Park's values shot down to little more than £400,000.
The Zone 4 Property Hotspot to Watch
According to Portico, in a study of the Night Tube's effect on property prices, Hounslow West currently offers the highest rental yield of all the stations operating the service at 5.3%. Experts at eMoov also endorse this West London borough for first-time buyers, which saw the biggest increase in demand across London in 2015, and the largest across the UK during the year's final quarter.
Only 10 minutes' by Tube to Heathrow Airport, within close reach of the M4 and M25 motorways and within 40 minutes' commute of Holborn in Central London, Hounslow is the ideal location for commuters travelling city-wide and internationally. The introduction of Crossrail at the neighbouring town's Hayes & Harlington station will only further cement Hounslow's reputation as a desirable commuter hotspot, bringing in more young professionals looking for a home accessible to the city but without the Central London price tag, as well as investors looking to cash in on the status uplift introduced by Crossrail.
Read more about Hounslow's growing investment potential here.
Property in Zone 4
Trinity Square
Set to include a sensational selection of studio and one bedroom apartments, Trinity Square will appeal to the modern city dweller looking for an expertly-equipped home in a town centre location. These luxury starter homes will feature high-end specifications including oak one-strip flooring, porcelain bathroom tiling, chrome-plated accessories and sleek white palette finishes. The development is just three miles from Heathrow Airport and less than 20 minutes' walk from Hounslow East, Hounslow Central and Hounslow West Tube stations, all offering direct Piccadilly line services to Central London.
Edited: 19th December 2022