The Zone 2 Property Price Growth Promise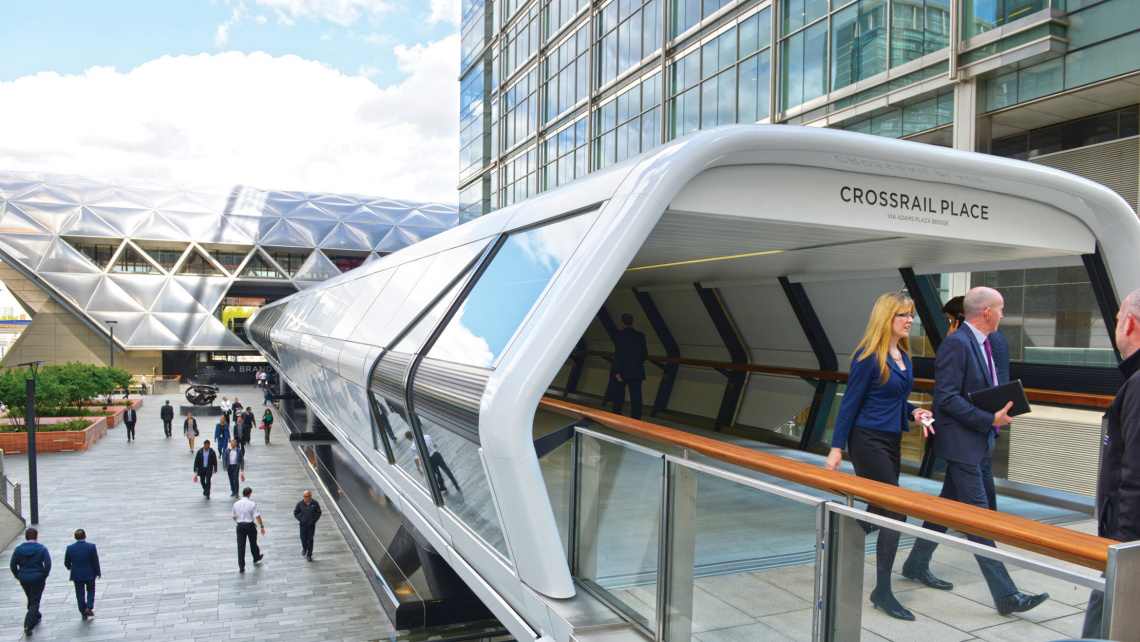 With the success of the Jubilee line and the promise of a greater interconnected future with Crossrail's introduction from 2021, there is no doubt that Zone 2's reputation will prosper as commuters will enjoy faster journey times; meaning the necessity of living in Zone 1 will slowly dissolve.
Stretching from Archway to Brixton, Zone 2 encompasses 126 stations across 12 of London's 32 boroughs from Hammersmith & Fulham in the west, to Greenwich in the east. Containing popular stations such as Canary Wharf - soon to be home to one of the largest Crossrail stations - Zone 2's locations are showing fantastic potential for property price growth.
The New Favourite
Whilst a Zone 1 home costs approximately £1.5 million, Zone 2 homes measure around £723,000, but it appears that the dormant pattern of Zone 1 dominance is set for change.
Already, evidence is showing how wealth is gradually filtering out of the centre into the outer zones which as a result are experiencing regeneration and new-found appeal. Leading estate agents believe Zone 2 is set to see the biggest price gains over the next five years as young professionals and aspiring first-time buyers search for more realistic property prices without compromising on convenience.
Buy-to-Let investors will be intrigued by the results discovered by property portal findaproperty.com, which showed that Zone 2 has become the most popular residential zone with its provision for time and space away from the buzz of Zone 1 destinations whilst boasting a close proximity to its array of entertainment venues within the centre. Nearly 50% said they preferred to live no further than Zone 2 with only 14% favouring Zone 1.
New Rivals Resulting from Crossrail
Transport is without a doubt the lifeblood of London life and ballooning property prices are a direct correlation of its improving infrastructure, spreading success across Zone 2 and, indeed, the outer travel zones as well. According to Lucian Cook, Savills' Director of Residential Research, "Zone 2 areas have been pushed up by the domestic middle class. It shows the extent to which London has risen over the past 10 years, the effect of the Jubilee line and the promise of Crossrail."
Zone 2 is also home to the world-renowned business district, Canary Wharf, which is tipped to be the Crossrail frontrunner. Anticipated to be one of the biggest of all of the 40 Crossrail stations, Canary Wharf will offer direct services to Heathrow plus expansive retail and park areas, making it as much a thriving tourist destination as it is a booming transport hub.
Overall, since 2008 when Crossrail gained approval, properties skirting its future stations have experienced a growth of 20% more than underlying capital appreciation in London, and with still two years to go before it is fully implemented this figure is surely set to rise.
The Jubilee's Triumph
Whilst Crossrail is set for a bright future, the youngest of all the Tube networks, the Jubilee line, which stretches from Stratford in the east, to Stanmore in the north-west, has driven once-less-desirable districts into flourishing rejuvenated areas, including East End locations such as Canning Town and West Ham. Albeit, there is still a noticeable difference between property prices in the northern and southern sections of the line, with average property prices sitting at just under £450,000 in London Bridge whilst seven stops along, St John's Wood boasts a whopping average of more than £1,600,000 - an increase of more than 70%. Property experts believe, however, that a 'catching-up process is under way' as the thriving business district, propelled by the domineering skyscraper, The Shard, continues to boost the location's desirability.
An Anticipated New Addition
East London's Stratford has surpassed expectations as a thriving residential hotspot, with popularity soaring after its Olympic residency during London 2012. Boris Johnson has said he wants to "squeeze out every drop of potential" from the area, which is now set to upgrade from Zone 3 to Zone 2 from January 2016 as part of plans to transform the Queen Elizabeth Park into a new cultural centre called 'Olympicopolis'. The London Mayor believes this proves to be a prime example of the "shifting economic map of London", and this will only pave the way for other London locations deserving of the limelight, currently sitting in the Zone 3 outskirts.
London's owner-occupiers and investors looking for fantastic value accompanied by regenerative appeal should no doubt opt for Zone 2 destinations, which will more than likely pay dividends later on.
Take a look at Galliard's superb selection of developments situated within London's Zone 2 below.
Platinum Developments
Carlow House
Part of Galliard's Platinum Collection, Carlow House will epitomise contemporary city living with its chic 1930s Art Deco architecture perfectly complemented by loft-style interior designs and high-tech Smeg appliances for outstanding style and functionality. The development will be composed of 85 suites and one and two bedroom apartments positioned around an impressive four-storey atrium, just a three minute walk from Mornington Crescent Tube station.
To learn more about Carlow House, please visit our dedicated page here.
Must-Have Zone 2 Properties
Crescent House
Galliard's brand new gated development, Crescent House, sits in Clapham's esteemed conservation area surrounded by extensive landscaped gardens just a few minutes' walk away from Northern line services at Clapham Common station. Expected to complete in May 2016, Crescent House is home to 36 luxurious one to three bedroom apartments and two penthouses.
To find out more about Crescent House, please view the development on our website.
Harbour Central
Boasting fantastic transport facilities, just a seven minute walk to South Quay DLR and 12 minutes to Canary Wharf station, residents of Harbour Central are just a mere six minute journey from the buzz of Zone 1. Incorporating five remarkable buildings and a leisure complex, this all-private development, set to include 642 apartments in total, will elevate refined standards of living in the London Docklands.
To find out more about Harbour Central, please view the development on our website.
Orchard Wharf
Brand new to the London Docklands, Orchard Wharf will contain an exceptional range of one, two and three bedroom apartments, duplexes and penthouses adjacent to the River Lea and only five minutes' walk from East India DLR station. Each property will come with a contemporary specification, an inclusive furniture package and access to a private balcony, terrace or ground level garden.
To find out more about Orchard Wharf, please view the development on our website.
The following developments have now successfully sold out, however please do read on to find out more information on Galliard's properties.
Marine Wharf East
Placed just minutes from the City and Canary Wharf, Marine Wharf East is a prime example of Docklands regeneration, set within eloquently landscaped communal grounds just a minute away from the River Thames Path Walk, and less than 10 minutes from London Overground services at Surrey Quays station.
To find out more about Marine Wharf East, please view the development on our website.
Royal Gateway
Situated in one of London's most exciting areas of regeneration - London's Royal Docks - this brand new, all-private development will consist of 336 highly-contemporary apartments; ranging from stylish studios and sophisticated one, two and three bedroom apartments, to premier two bedroom duplex penthouses. Each apartment at Royal Gateway boasts a private balcony, with panoramic river views from the upper levels, whilst additional benefits include a daytime concierge service and access to three communal roof gardens.
To find out more about the Royal Gateway, please view the development on our website.
St Luke's Square
Situated near London's Royal Docks, which has recently been identified as having more than £22bn worth of investment potential with its growing business output and plans for future regeneration, St Luke's Square offers the ideal opportunity for both Buy-to-Let investors and homeowners looking for a short commute into the City and Canary Wharf. The development was hugely successful back in 2010, and is now back with an elite choice of 22 one, two and three bedroom apartments.
To find out more about St Luke's Square, please view the development on our website.
Edited: 22nd March 2023