The Success of Virtual Viewings - Q&A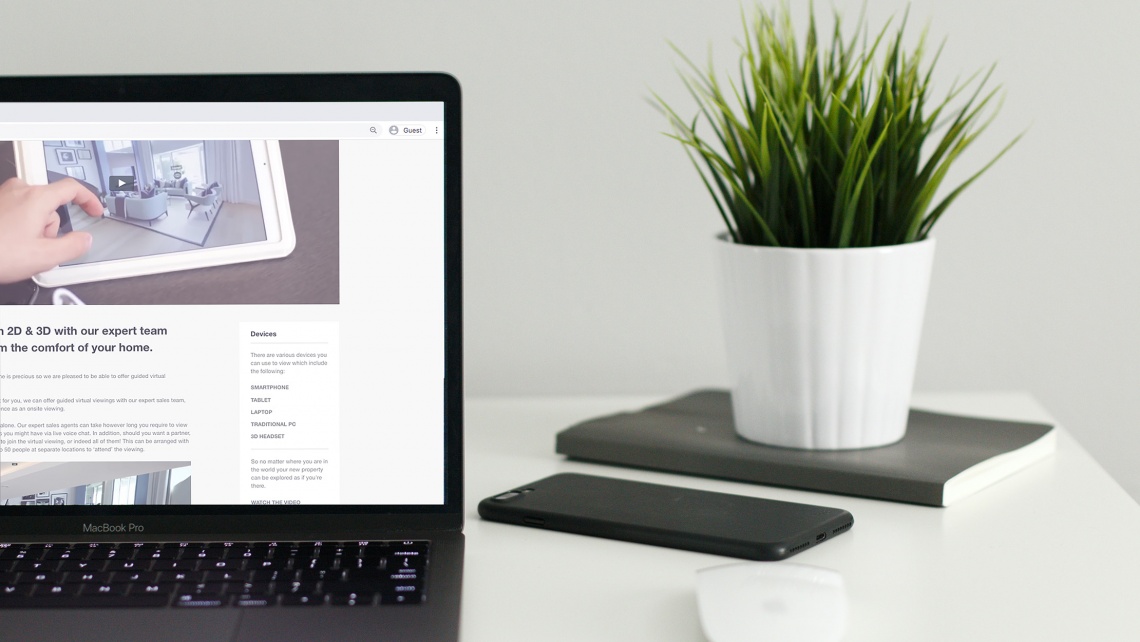 During these extraordinary times, virtual viewings have quickly evolved into a key component of buying property. Since face-to-face appointments became tentatively unattainable, we have been working hard to ensure that our buyers are still able to view and purchase property from the comfort of their own home.
Through collaboration with Reevo 360, Galliard has ensured that our expert sales agents are able to speak to and virtually guide potential buyers around show homes with ease. By using a PC or smart device, buyers can experience the same excellent level of service at a time and location that is convenient for them. Here, our purchaser Mr Mohammed Sharjeel Bhatti, who is a British-based property investor, shares his positive experience of purchasing through this innovative technology.
What type of home did you buy at The Stage?
"I purchased a studio apartment at The Stage, as I am buying for investment purchases and I think the quality of design and thoughtful use of space at The Stage will make them a very desirable asset."
How did you find out about the guided virtual tour of The Stage show apartments?
"I was in contact with The Stage sales team but due to the current lockdown situation, I wasn't able to visit the show apartments, however the team was very helpful and professional and arranged for me to have a guided virtual tour as soon as the technology was available. They shared a secure link with me via email, and I was able to connect screens with the sales agent and talk through the show apartments.
How easy did you find the virtual tour to navigate?
"I found the tours very helpful, detailed and most importantly very easy to use - that was impressive! It was great to speak to the agent at the same time to ask questions."
What attracted you to buy at The Stage?
"The Stage is in a fantastic location in Shoreditch, it's so well suited for people working in The City, and for enjoying everything London has to offer. I also think the quality and specification on offer is a huge attraction."
Have you bought property off-plan before?
"I have been investing in off-plan properties for over ten years, and during this period I have bought from a number of well-known developers. I always find the buying process very straightforward with Galliard Homes and I trust the quality of their product."
Would you recommend virtual tours for people during lockdown who are looking to buy property?
"Absolutely, it is hassle-free and provides the opportunity to view the property from the comfort of your own, so I definitely recommend the future use of this technology advancement."
Have you looked at other virtual tours across Galliard's portfolio?
"Whilst social distancing is in place, I will certainly be looking at the other virtual tours available with Galliard Homes. I think the technology will remain very useful after lockdown, as it allows you to view the show apartment without needing to leave your home or office, which is ideal for our busy lives."
If you wish to learn more about our virtual viewings or to make an appointment, please contact us on 020 3409 2270.
Edited: 31st August 2023