Londoners Crave Homes Closer to the Office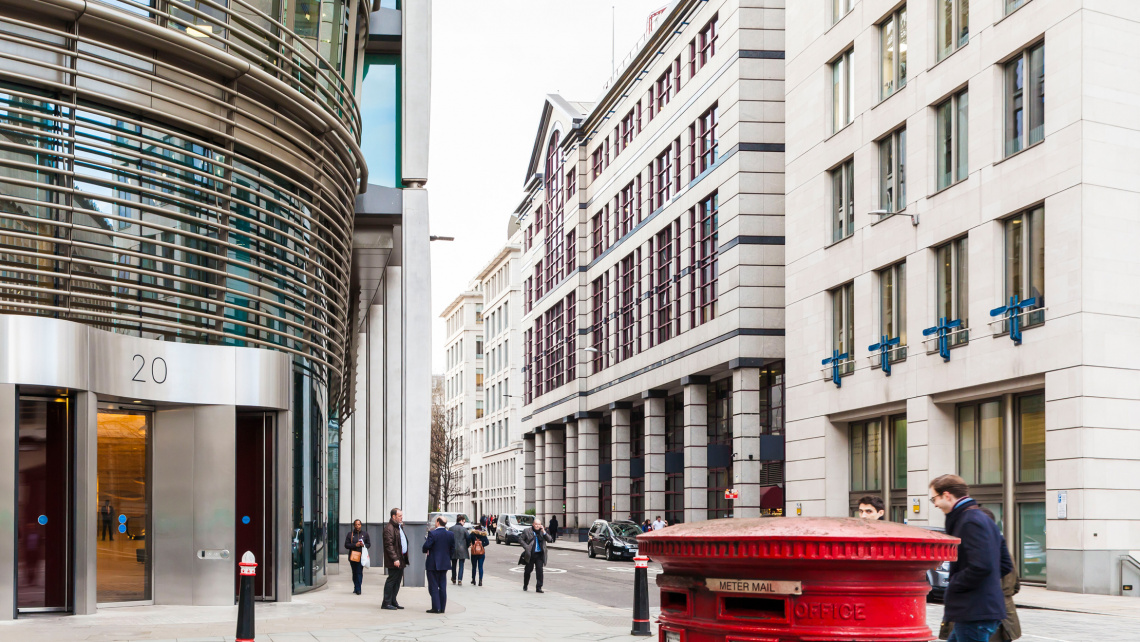 With crammed trains, jam-packed buses and endless congestion, Londoners experience the longest average commute at 74 minutes. As the current UK average now sits at 55 minutes, London's workers are journeying an hour and a half longer than the majority of Britons every week - totalling a whopping 76 hours (or three days) every year.
According to the Wellbeing Survey by the Office of National Statistics, Londoners are found to be the most anxious people in the country, with lengthy journeys into work being a significant contributor. Nearly a third of commuters admitted that their journeys are 'extremely stressful' and chaotic, often affecting their mood and even their productivity on the job.
A long day at the office followed by a long-winded journey back home - no doubt muscling through heaving Tube stations and mastering the art of falling asleep whilst standing - is not at the top of anyone's wish list. City workers are instead looking for somewhere they can live, work and play all within the same proximity, with more than 45% of British commuters saying they would be willing to move home in order to be closer to work.
Who Are London's Happiest Commuters?
Research conducted by Canary Wharf Group has found that this 'commuter-itis' has spread to more than three quarters of Londoners, with 77% stating they would be happier if they lived closer to the office and their ideal average journey time being within 30 minutes. According to the City Living Survey 2015, those who said they felt 'almost always happy' had an average commute of 36 minutes compared to those who travelled up to an hour for work and said they felt generally less happy.
Cyclists have been reported as London's happiest commuters and in today's increasingly health-conscious and eco-friendly environment, the number of people riding instead of driving to work is now 10% higher than last year, and is set to rise even further as more than 1,000 extra docking stations are planned to be delivered across London by 2016.
Work-Life Balance
London's commuters crave a work-life balance where working in the city does not mean having to compromise time and money. A shorter commute allows for more time with the family, indulging in hobbies and overall peace of mind - not to mention saving money on public transport. Those travelling from Zone 6 to Zone 1 will pay on average £2,344* every year compared to those travelling exclusively within Zone 1 (£1,284) or Zone 2 (£964).
Property Close to the Office
Those looking for their new London residence closer to the office will never be far from a Galliard home. With a fantastic variety of developments within Zone 1 and Zone 2, occupiers will appreciate direct journeys into the City and Canary Wharf within just 30 minutes:
The Stage
Yet another of Galliard's Shoreditch developments, The Stage is set to be a landmark destination boasting an impressive 37-storey tower, home to luxurious apartments, more than 250,000 sq. ft. of office and retail space, plus a brand new heritage centre paying tribute to Shakespeare's Curtain Theatre, situated on the original site where Romeo and Juliet was first performed.
Residents will be a mere six minute walk from Shoreditch Overground station, a seven minute walk from Old Street Tube station, and eight minutes from Liverpool Street - the leading financial hub of the City.
To find out more about The Stage, visit our dedicated microsite.
The following developments have now successfully sold out however, please do read on to find out more information.
St Luke's Square
Galliard's previously sold-out development, St Luke's Square, is back for a third phase with an exquisite offering of 22 one, two and three bedroom apartments, just a five minute walk from Canning Town station.
Residents enjoy lavish specifications and utmost convenience to business districts including Canary Wharf, which is four minutes away via Jubilee line services, and Bank in the City, which is a 15 minute commute away.
This development is now sold out. To find out more about St Luke's Square, visit our development page.
Marine Wharf East
Situated in the plush village-style environs of Surrey Quays, Marine Wharf East is Galliard's brand new Docklands development, comprising a stylish selection of one, two and three bedroom apartments surrounded by elegantly-designed landscaped grounds.
Residents are just minutes from the City and Canary Wharf, with Surrey Quays Overground station (Zone 2) only a 10 minute walk away. The River Thames Path Walk, located just a minute's walk from the development, allows occupiers to indulge in a peaceful, waterside residential experience whilst enjoying the convenience of living close to the office.
This development is now sold out. To find out more about Marine Wharf East, please visit our development page.
Newspaper House
For a contemporary home in a thriving cultural destination, home-buyers and investors will undoubtedly be impressed with Newspaper House. Designed by Acorn Property Group's forward-thinking architects, Newspaper House combines classic and contemporary designs within its unique range of two bedroom apartments and three bedroom duplexes.
Perfectly placed within a seven minute walk of two Zone 1 Underground stations - Southwark and Borough - residents benefit from fast, direct routes to key business districts including Canary Wharf and Westminster, as well as Bank and Moorgate in the City.
This development is now sold out. To find out more about Newspaper House, please visit our development page.
The Fusion
Residents looking for a modern city living experience will fall in love with The Fusion's urban appeal, situated in one of London's most culturally distinctive areas - Shoreditch. Including an executive choice of one, two and three bedroom apartments - each with a balcony or terrace from which to observe the magnificent city skyline - residents are able to enjoy their comfortable, contemporary lifestyle to the fullest.
Effortless journeys await residents of The Fusion, with Shoreditch High Street Overground station (Zone 1) just over a two minute walk away. The development is just north of the City of London, so residents can walk or cycle to work as a refreshing alternative. For services across the capital and beyond, Liverpool Street station is just a 15 minute walk away.
This development is now sold out. To find out more about The Fusion, please visit our development page.
*Figures taken from nationalrail.co.uk
Edited: 17th November 2022