Introducing Orchard Wharf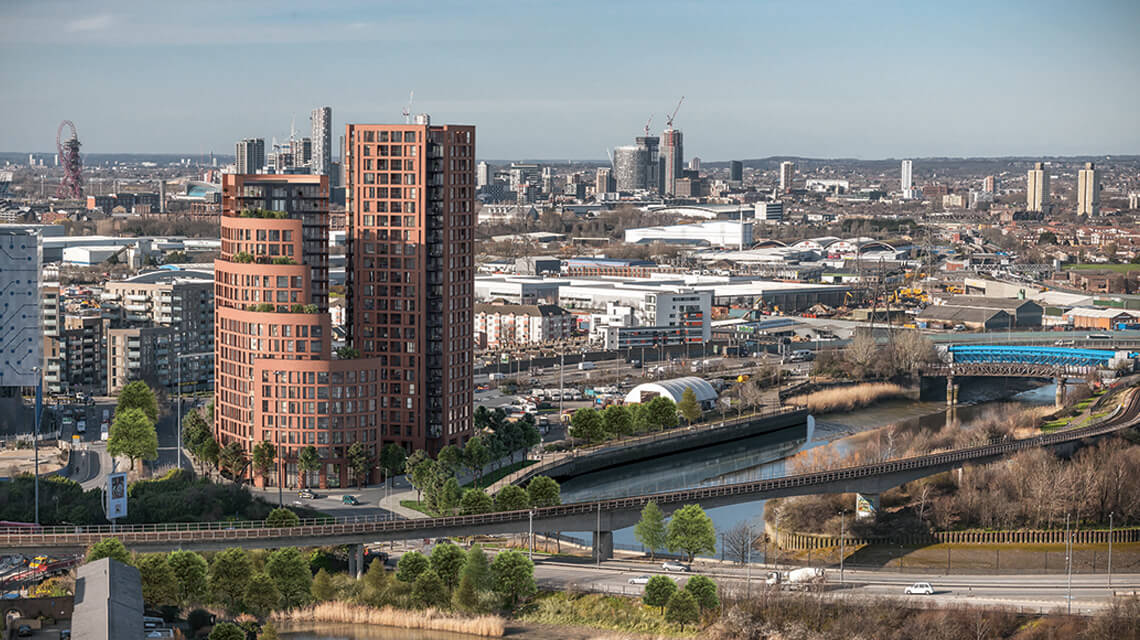 Nestled by the East India Docks, Galliard Homes' latest development, Orchard Wharf will comprise 338 one, two and three bedroom apartments, duplexes and penthouses. It will be located in E14, London's highest salary postcode, and will offer residents' unprecedented luxury - including an on-site café and a private residents' lounge - promising to be a new landmark in London's historic Docklands.
Joining London's impressive skyline, Orchard Wharf's dual-aspect apartments will offer enviable views for its residents. The development will also feature spacious courtyard gardens, an outdoor pavilion, two recreational areas and landscaped gardens; adding to the already prestigious E14 postcode.
Every Connection Matters
Orchard Wharf is conveniently located just seven minutes' commute from the heart of Canary Wharf.
For residents wanting to venture further into the capital, it is a five minute journey to the East India DLR, two minutes from Canning Town and a four minute journey across the capital when the Crossrail Elizabeth line comes into service.
What's more, the district has 97 acres of highly specified urban architecture and public realm, and Canary Wharf also has one of the largest collections of public art in the United Kingdom.
So it's no wonder that the English National Ballet is consolidating their facilities and relocating its training and rehearsal studios just minutes from Orchard Wharf, in Canning Town and Trinity Buoy Wharf.
Each apartment will also offer an enviable dual-aspect view of The O2 and The Shard, inviting residents to sample the culture offered at these world-class venues.
For those wishing to indulge in retail therapy, Orchard Wharf is conveniently located near brand name shopping at Crossrail Place, which extends to five shopping malls that contain over 300 shops, bars, boutiques and restaurants.
Optimum Exclusivity
Offering luxury living at its finest, Orchard Wharf will have a private residents' lounge, and a daytime concierge will also be on offer for its residents.
If that wasn't enough, there will also be an on-site café, retail facility, outdoor pavilion, courtyard gardens, two recreational areas and landscaped roof terraces, which means that chances to relax and socialise will be plenty.
To add to this already desirable location, London's E14 postcode is already one of the capital's most sought after for commercial productivity and luxury living as a result of the regeneration plans which are happening across East London.
The Sky's the Limit
London has become the centre of international travel; Orchard Wharf is a stone's throw from London City Airport. Which last year, added six new destinations, including Alicante, Bergerac, Berlin and Bremen, to name just a few.
The airport is also now a vital hub and international gateway for business travel, ideal for young professional couples. There are also direct DLR connections from Canary Wharf to City Airport.
The Docklands is also the centre of a £1.7 billion investment to create London's next financial district, known as the 'Asian Business Port', will be the largest dockside in the UK - and will be on the doorstep of any potential investor.
Connectivity
Once operational the Elizabeth Crossrail line will mean that residents of Orchard Wharf will be conveniently situated by the capital's greatest transport link.
The £14.8 billion Elizabeth Crossrail line - Europe's largest infrastructure project - will link the counties of Essex, Berkshire and Buckinghamshire to London.
Key journey times:
East India DLR - 5 minutes
Canning Town - 2 minutes
Canary Wharf (Crossrail) - 4 minutes
What's more, Orchard Wharf is located minutes' from the University of East London, the University of Greenwich and the fourth-ranked university in the UK, University College London.
Search the availability at Orchard Wharf or contact our sales office on 020 3409 2270 for more information.
Edited: 26th September 2023