Birmingham: The City at the Heart of HS2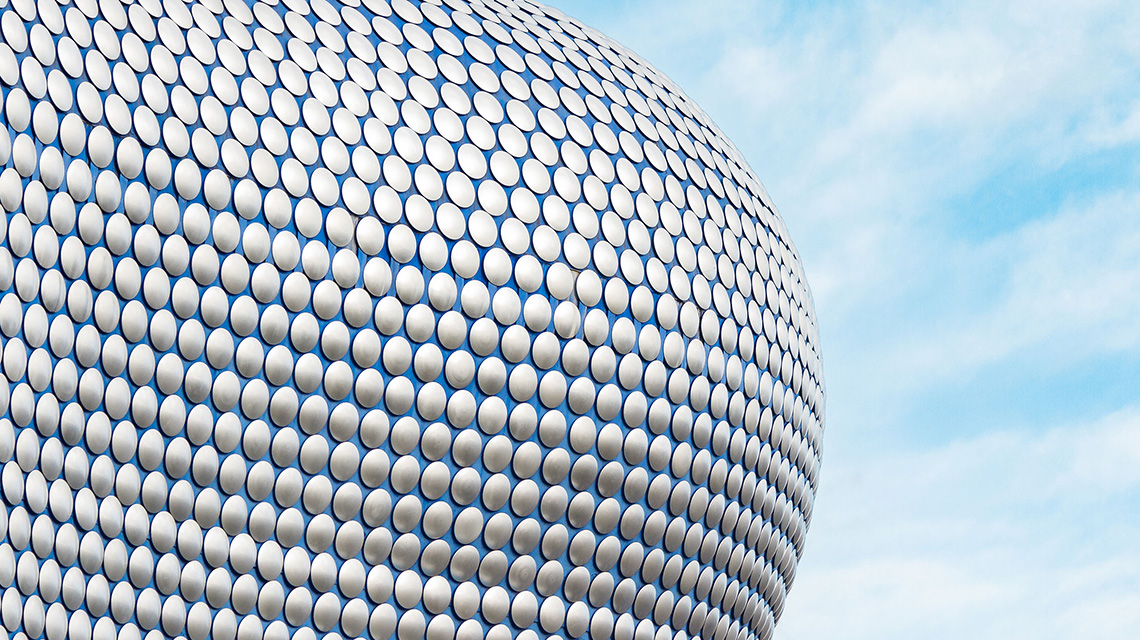 HS2 is currently one of the largest infrastructure projects in Europe, and is set to not only change the face of travel between London and the North but also radically transform Birmingham. The new transport system will result in Birmingham - the heart of HS2 - undergoing multiple regeneration projects over the next decade in preparation for its much-awaited arrival.
Uniting London and the North
High Speed Two (or HS2 as it is otherwise known) is a new national rail system that will connect London to Birmingham at high speed in phase one, and eventually to cities in the north of the UK via Birmingham in phase two.
Phase one of HS2 is due to open in 2029 and when complete, the journey time between London and Birmingham will be shortened from 85 minutes to just under 50 minutes. Phase two is expected to commence operation in 2033, which will allow passengers to reach destinations further north such as Manchester and Leeds. Once the whole service is fully up and running, over 300,000 passengers a day are expected to travel on the line, and by this point, Birmingham will have a whole new appearance and ambience.
Often referred to as Britain's second capital, Birmingham is becoming the ultimate destination to relocate to thanks to HS2 proposing excellent connections to London and the North. If this weren't enough, the existing fantastic transport links the city has to offer, the copious employment opportunities and immense potential for capital growth are key drivers of the city's appeal.
HS2 isn't solely bringing great transport links to the area; it is also playing a vital role in Birmingham's evolution, providing the city with vast opportunity for regeneration and development.
HS2: A Catalyst for Regeneration in Birmingham
Birmingham is currently making way for the iconic new Curzon Street station: an impressive building set to incorporate the former Victorian station, a Grade I listed building, into part of the scheme. This station will act as the main interchange for the whole transport service.
The £900m regeneration of the area surrounding the new Curzon Street rail station will see the city becoming an even bigger transport hub than it currently is. Not only will Birmingham have a brand new station, it will also have a huge new quarter which, as well as being integrated into a new tram route, will boast a park and commercial space.
Along with the construction and redevelopment of the Curzon Street station area, numerous other regeneration projects are underway. The future host of the 2022 Commonwealth Games is projected to undergo a huge transformation over the next decade partly as a result of HS2 coming to Birmingham. Regeneration projects on the horizon include the £600m transformation of New Street station, the £700m Paradise project, the construction of the £500m Smithfield site and the £10m redevelopment of Centenary Square.
Who Is Birmingham Appealing to as a Result of HS2?
The prospect of HS2 has been a key driver in attracting new business to Birmingham, with a plethora of major global companies choosing to relocate to the West Midlands city.
Along with this, Birmingham is seeing an influx of new young professionals in search of an area that is full of opportunity and boasts affordable living costs and attractive property prices.
Investors, particularly those in the Buy-to-Let sector, are also attracted to Birmingham even more so than they ever have been thanks to HS2 being such an appealing opportunity.
Greater Employment Prospects
Placing Birmingham at the centre of HS2 means it will be easily accessible to people both from the North and London, and will attract a lot of visitors. In preparation for this, the city is creating a new public realm in the area surrounding the new interchange which will comprise an abundance of retail space. As a result of this, over the next thirty years, there will be an estimated 36,000 new jobs created and the face of Birmingham will continue transforming as it becomes a top city for professionals.
To give an idea of how important Birmingham's role is in the transport project, HS2 have even chosen to locate their head office in the heart of the city centre, thus bringing an extra 1,500 new jobs to the UK's second capital.
How HS2 Will Affect Birmingham's Property Market
Birmingham's property market is already experiencing a boom with house prices rising by 8.6% over the last year and 30% over the past five years, according to Savills. House prices are expected to continue growing as the arrival of HS2 nears closer and those desiring a city that is full of vibrancy and potential relocate to the area. Savills predicts that the rental market will grow by 17% over the next three years while, according to CBRE's 2018 Birmingham report, over the next five years house prices are expected to increase by 20.9%.
Property in Birmingham
Timber Yard
In a joint venture with Apsley House Capital, Galliard Homes introduces Timber Yard to the heart of Birmingham. Starting from £199,000 Timber Yard will provide yields as high as 4.8%, presenting a fantastic investment opportunity for Buy-to-Let investors. Meanwhile, HS2 will provide scope for lucrative capital growth for first-time buyers looking to get on the property ladder by the time it is up and running in 2029.
Comprising 379 studio, one, two and three bedroom apartments set around communal landscaped gardens, Timber Yard is only three minutes' walk from Birmingham's celebrated Chinese Quarter and 15 minutes' walk from Curzon Street station. Residents will enjoy access to exclusive leisure facilities, which will include an on-site residents' private gymnasium, a screening room and a club lounge.
To find out more about investment opportunities at Timber Yard click here or call 020 7620 1500 to speak to our sales team.
Edited: 15th November 2022