Top London Locations for First-Time Buyers 2015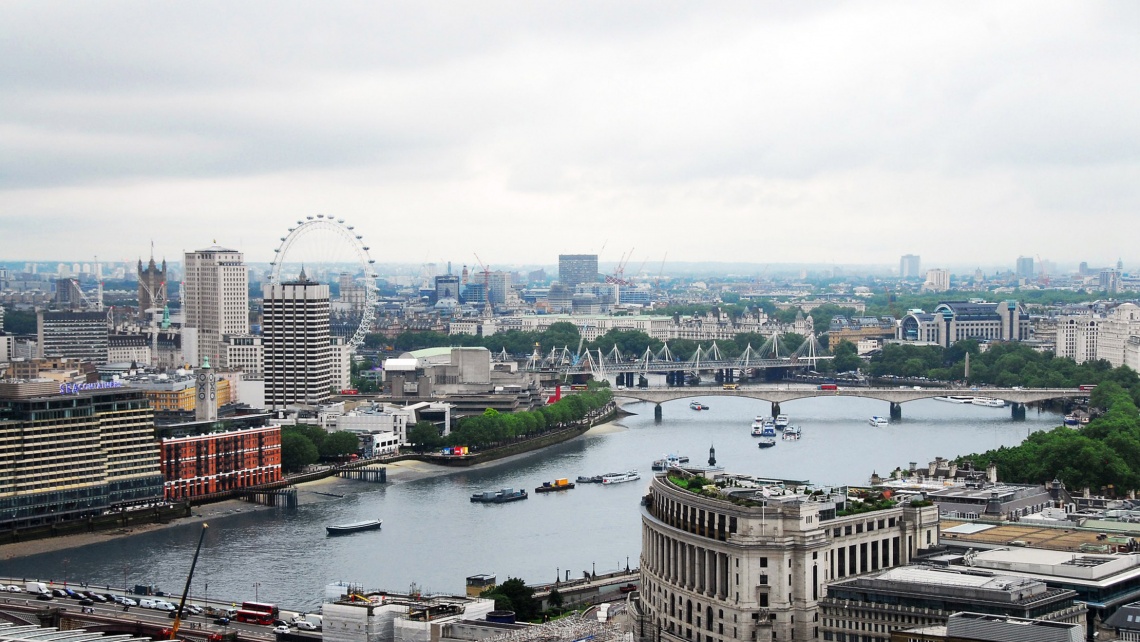 Buying your first home seems like one of the most daunting tasks you will encounter, but it does not need to be if you know exactly where to look.
The recent statistics about first-time buyers in London looks promising as it has been stated that within the UK, they have contributed towards approximately half of all the homes bought with a mortgage, which is 38% higher than in 2011. Property Wire has claimed, 'there are now signs of a pick-up in mortgage activity as the economy continues to recover and mortgage interest rates remain at very low levels. These factors could boost the number of first-time buyers.'
Today, regeneration schemes in London are occurring thick and fast and are providing an excellent chance for first-time buyers to buy properties in up-and-coming areas that will increase in value within the next 10 years, making them excellent investment opportunities. Exciting renovation plans are happening in various locations across London and Galliard Homes is proud to present a number of luxury developments without the high-end price tags, in the heart of many of these exciting regeneration schemes:
Hounslow
This area of West London is a great place for first-time buyers to take into consideration, as prices of property are significantly lower in comparison to its neighbouring towns including Brentford and Chiswick. In fact, between 2008 and 2013 Hounslow saw a 12% growth in employment rates and the development of businesses grew by approximately 20% between 2009 and 2014.
The introduction of Crossrail in 2021, as well as the regeneration of the high street will be ideal for first-time buyers; journey times to Canary Wharf will be reduced to just 34 minutes and there will be an abundance of retail space and new housing, which will offer people the opportunity to begin climbing the property ladder.
Galliard Homes is excited to launch Trinity Square on 5th November 2015; this new development will comprise 228 remarkable yet affordable apartments that will be the definition of sophistication. Trinity Square will boast convenience as it will be in the heart of Hounslow's town centre and will take an impressive 20 minutes or less to walk to the Underground stations.
After the incredible success of Galliard's development Central House, there has permission approved for its next phase of development. The Terrace Collection will showcase 25 stylish studios and one and two bedroom apartments that will efficiently cater for 21st century living. With the development being just a two minute walk away from Hounslow Central station, The Terrace Collection will be a perfect investment opportunity for first-time buyers looking to get themselves on the property ladder and be conveniently close to services into Central London.
Eltham
This charming suburban location in the Royal Borough of Greenwich has many appealing aspects that are perfect for first-time buyers; the luscious and open green space is perfect for those looking to start a family and the four surrounding train stations are only a 20-minute journey away from London Bridge.
Another reason why this area of South East London is a desirable place for first-time buyers is because the average price of property is an estimated 34.7% lower than the London average.
Grove Place is an excellent development by Galliard Homes for those looking to buy their first home; this development will comprise an assortment of deluxe one, two and three bedroom apartments showcasing a modern design and high-end specifications, as well as peaceful landscaped gardens. This development will provide an excellent opportunity for residents to be in a prime commuter belt while being able to enjoy the tranquillity of being away from the hustle and bustle of the city.
Colindale
This suburban location in North West London is one for first-time buyers to watch because the major regeneration plans for this area make it the perfect place to start your journey on the property ladder; according to Boris Johnson and his 2020 Vision, Colindale is an 'Opportunity Area' and will be transformed into a thriving and exuberant neighbourhood that will be especially desirable for young professionals and first-time buyers. This London location is an excellent commuter district which is served by the Northern line, reaching destinations including Kings Cross St Pancras in 35 minutes and Bank in 43 minutes.
Galliard Homes' superb development, Silver Works, will exceed expectations by offering a choice of stylish studio, one, two and three bedroom apartments, as well as six deluxe townhouses; all apartments will showcase an exclusive balcony or terrace in addition to an array of outstanding features, making this a prime opportunity for first-time buyers to invest in an excellent commuter belt address.
The Royal Docks
Close to the London's financial hub, Canary Wharf, The Royal Docks is also in the heart of one of the most profuse redevelopment schemes in London. The area boasts excellent travel connections to the rest of the city by being served by the DLR and Crossrail once it has been introduced in 2021, which will allow passengers to reach stations including Liverpool Street in as little as eight minutes.
Royal Gateway by Galliard Homes will not disappoint and will be perfect for first-time buyers because the development will provide a thriving and inviting community atmosphere with the addition of various boutiques, shops and al fresco restaurants. The apartments within the development will be luxurious and provide exceptional views across London and quality specifications throughout.
Edited: 4th October 2022