The Regeneration of E14 and Its Effect on House Prices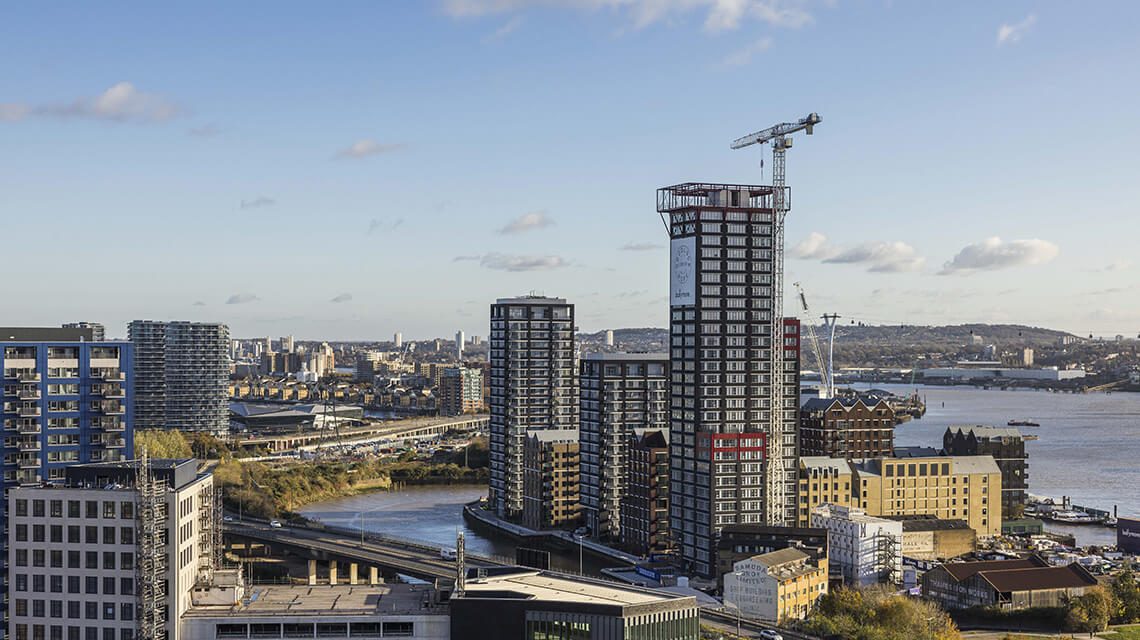 If you were to visit the areas that fall inside the E14 postcode today, you would most likely have little idea of the severe makeover this now thriving part of the UK has undergone. Though it was originally home to the world's busiest port at one point in history, by the 1970s and 80s, E14 as a whole was in decline. In fact, historically, E14 contained some of the most desolate, deprived areas of the capital. But extensive regeneration over the past few decades has helped place the East London hub at the top of the list of places to live and work in London.
Where is E14?
London's E14 postcode covers the area 5km east of the city just north of the River Thames and encompasses districts such as Millwall, Isle of Dogs, Poplar, Limehouse and Canary Wharf — the centre of finance and business. But while this part of London is widely known nowadays as a popular destination for leisure, work and retail, it wasn't always that way.
Then vs now
Throughout both world wars, E14 and the wider Docklands area in general experienced some of the worst damage in the city. Industry picked up in the 1950s but due to a number of obstacles, by the 1980s, over half of the Docklands area was derelict; the docks, factories and warehouses. However, over the past 30 to 40 years, the area has blossomed from a polluted, underdeveloped area with high unemployment rates, small corner shops and convenience stores, derelict warehouses and narrow, congested streets, to an area of opportunity.
How is regeneration affecting property in E14?
With a growing population and increasing demand, new-build apartments are a particularly popular property type in E14 and the wider Docklands area, which is demonstrated well by the rate of off-plan sales of apartments that are not even built yet. And just like apartment buildings in the neighbourhood, property prices too are on the rise: over the past five years, the house prices have steadily increased by 5.68% and the average price paid for a property in E14 in January 2022 stands at £533,306 according to Zoopla. In previous years, house prices have spiked in the area but the slightly slower increase may be due to the pandemic, which has affected property sales nationwide and thrown the local market a curveball. However, the historic growth indicates that there is a strong demand for housing in E14 and this is expected to continue growing. Similarly, there is also a growing demand for rented accommodation, and with that, an increase in rent prices, making E14 an attractive area for Buy-to-Let investment.
Why is E14 so desirable?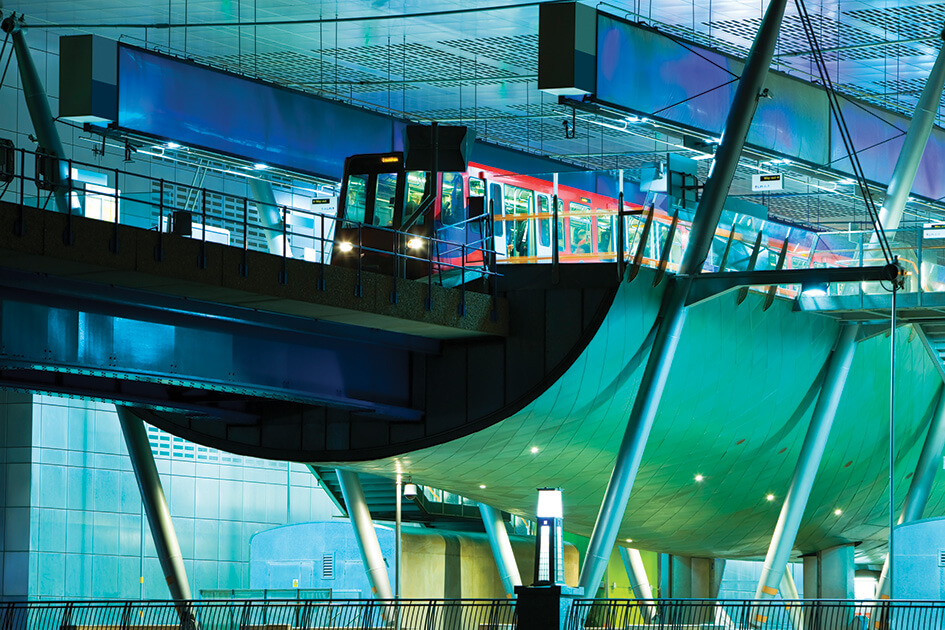 Over the decades, billions of pounds worth of regeneration has contributed to the development of this once undesirable part of town making it a magnet for investment. With improved infrastructure, this Zone 2 location now has its own fantastic transport network — the Docklands Light Railway — as well as stations along Crossrail's Elizabeth line and a link to the M1, making it extremely easy for those in the area to get around. Locals also have London City Airport a bit further along the river in neighbouring E16 for international travel.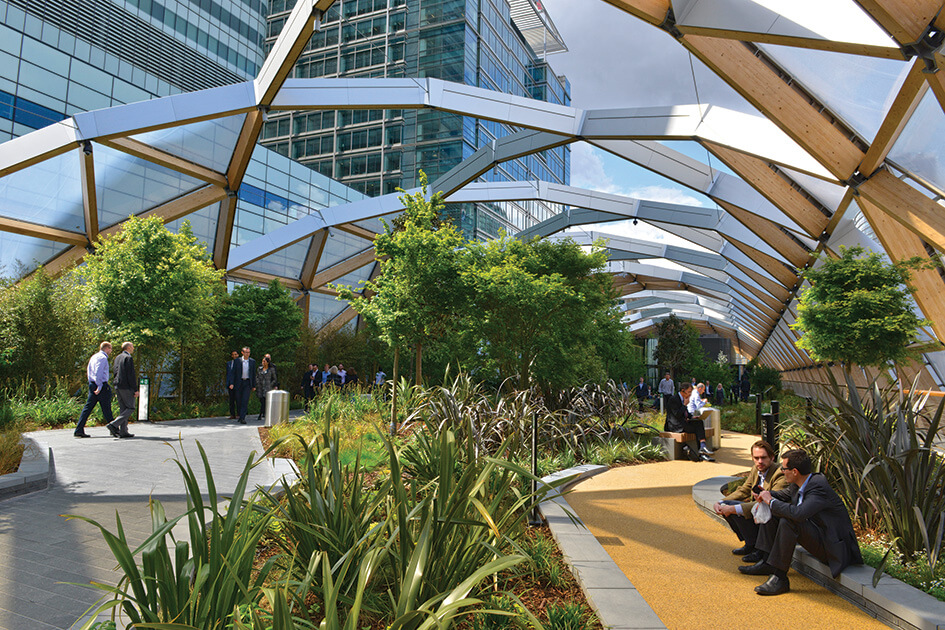 E14 also has a thriving cultural scene and a host of leisure amenities. More parkland has been created since the 80s and many trees have been planted on land that was derelict not too long ago. With many businesses moving their bases to the Docklands, a significant number of jobs have been created too. When it comes to socialising, while connections to central London are fast, there is plenty to do within the neighbourhood too.
Who is moving to E14?
For many, a mental image of Canary Wharf's shiny office buildings and trendy top-floor bars will naturally come to mind when London's Docklands is mentioned in conversation. However, the Docklands is so much more than a glossy centre for work and a playground for wealthy businesspeople. There are other lesser-known districts within the region that share the E14 postcode with the iconic One Canada Square which are now drawing the attention of multiple buyer types. One of these districts to watch is Poplar, which is proving to be an attractive option for first-time buyers in particular. Once a Victorian slum, the setting of Call the Midwife is being revamped and revived with a series of new mixed-use developments and apartment buildings shooting up in the neighbourhood.
From young professionals working in the city and Canary Wharf, to families, first-time buyers and even students, the area is attracting many buyer types, as well as landlords and property investors.
Find a property in E14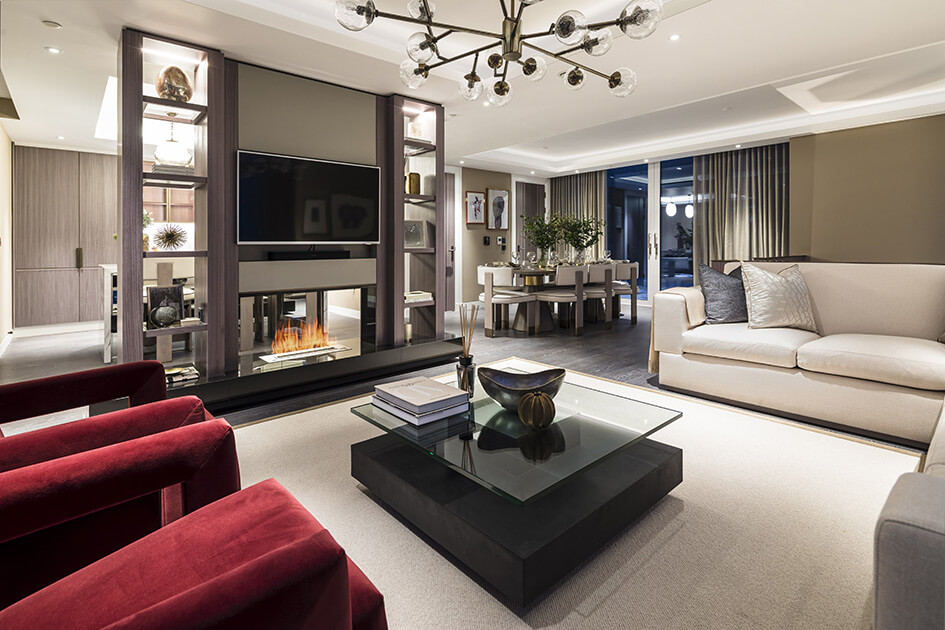 Galliard Homes has always been at the forefront of reviving areas that were once depressed and run down, and the Docklands is no exception to that. From constructing some of the capital's most sought-after penthouses just a stone's throw from Canary Wharf, to creating riverside studios and apartments near Poplar, to introducing an impressive new landmark on London's skyline, it's fair to say our work across the E14 postcode over the years has been influential and has contributed to the area's increasing appeal. Not only have we built places to live, but we've also been behind placemaking schemes that have helped to transform and reshape communities within the neighbourhood.
Our offering ranges from one bedroom apartments at Orchard Wharf on the bank of the River Lea, to duplex apartments on the 44th floor of Baltimore Tower. To speak to our team who are based in E14, call 020 3409 2270.
Edited: 24th August 2023