London First-Time Buyer Locations 2022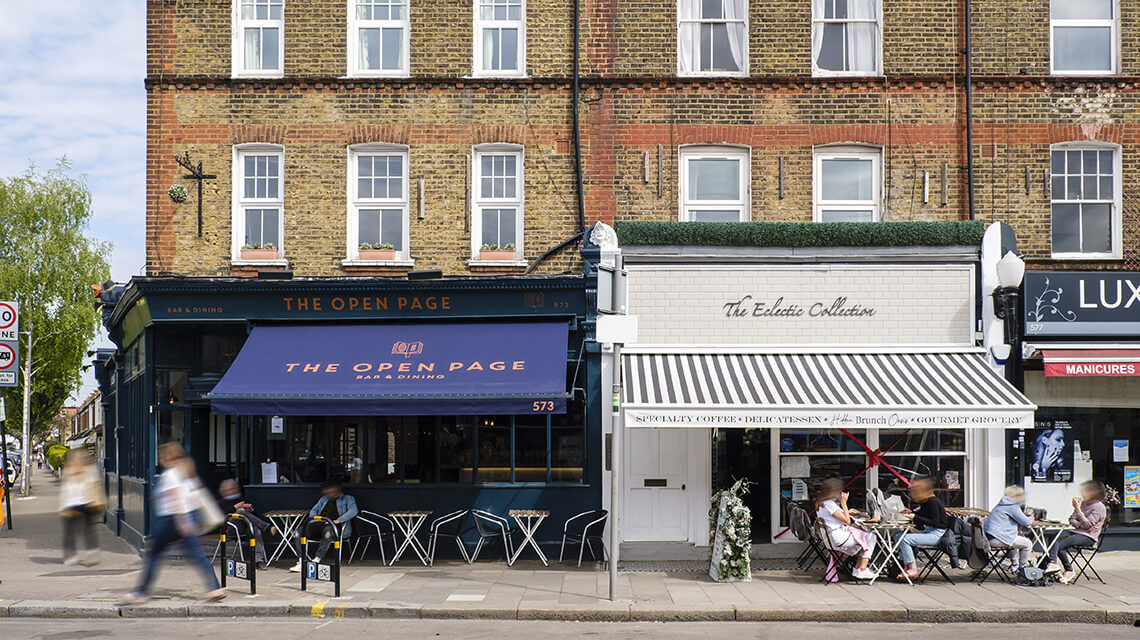 The year 2022 has almost arrived and with it comes enormous potential for first-time buyers to step onto the property ladder. In this article, we look at a selection of neighbourhoods where some of our most popular residential developments are situated that are tipped for even more growth and are therefore an ideal choice for the first-time homebuyer.
It can be tricky knowing where to begin when buying a property, especially if it's your first home. But a good place to start is selecting a location. In fact, choosing a location remains one of the most important processes of buying a home and the decision of where to move can be the wisest one you will ever make. After all, you can renovate as many times as you want and give the interior and even exterior of your humble abode a total makeover, but if it's not close to good transport services and it lacks the local amenities you require, you could be making a bad choice.
If you're buying your first home in 2022, you may want to consider the following locations. Here, we explain what in particular makes each destination a worthwhile choice for those starting out in property.
Wimbledon: A Village-Like Community in South West London with a Big Sports Scene
First up, we have Wimbledon. With excellent schools, a sporting history like no other, a fantastic food scene, a calendar of exciting local events, and acres of luscious parks and green space, Wimbledon has got everything going for it in 2022 as a first-time buyer favourite.
The transport options make it a dream to get to-and-from the heart of central London, yet the neighbourhood feels peaceful and somewhat disconnected from the metropolis.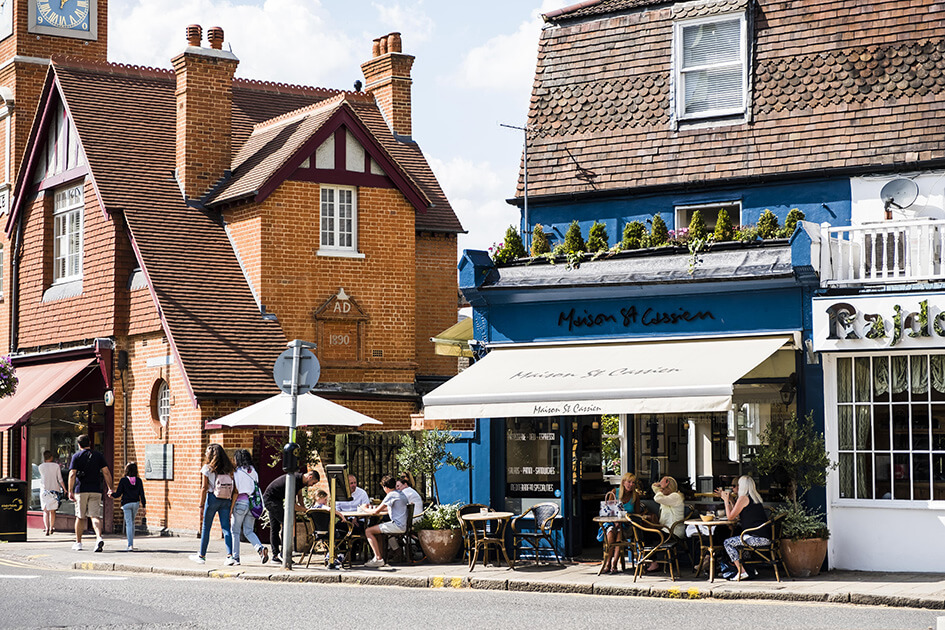 There's a fun art scene in Wimbledon for those who like to get creative, while the sports enthusiasts will know the area for its links to tennis, squash and football.
It's a diverse community, but the population of young first-home owners in the area is particularly thriving. The most notable group to call this location 'home', however, are the League One football team, AFC Wimbledon, who have recently moved back to their roots in SW17 and brought with them an all-new 10-000-seat stadium built by Galliard. Surrounding the squad's new home on Plough Lane is a new mixed-use development known as Wimbledon Grounds. As well as luscious communal gardens, and retail and leisure facilities, this impressive site is home to around 600 new-build apartments and maisonettes that are perfectly suitable starter homes.
Explore Galliard's part of the residential scheme: Stadia One and Stadia Three (known collectively as the Stadia Apartments).
Just from our short summary alone, it is clear to see why Wimbledon is a fantastic place to live and is attracting the interest of many first-time buyers. Don't just take our word for it though; hear why Daniel, a recent buyer of a two bedroom apartment at Wimbledon Grounds, chose this location for his first home. Find your property in Wimbledon today.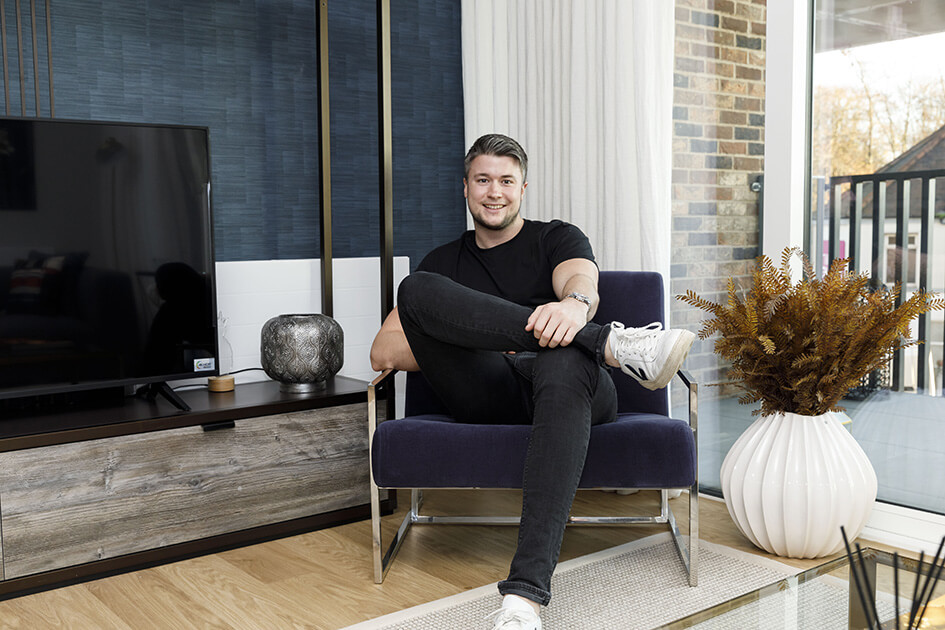 Romford: A Well-Connected East London Hub with a Real Sense of Community
Next on the list, it's Romford in East London. Just take a look at the success of our now sold-out development, Papermill House, and you'll have all the proof you need to show that first-time buyers love Romford.
For Lauren, it wasn't just the phenomenal location, the long list of local retail and leisure amenities or the attractive prices that drew her to Romford, but it was also the wonderful sense of community the area has and, in particular, the close-knit atmosphere within the development itself.
Read the full story of how Lauren, 32, secured her first home in Romford.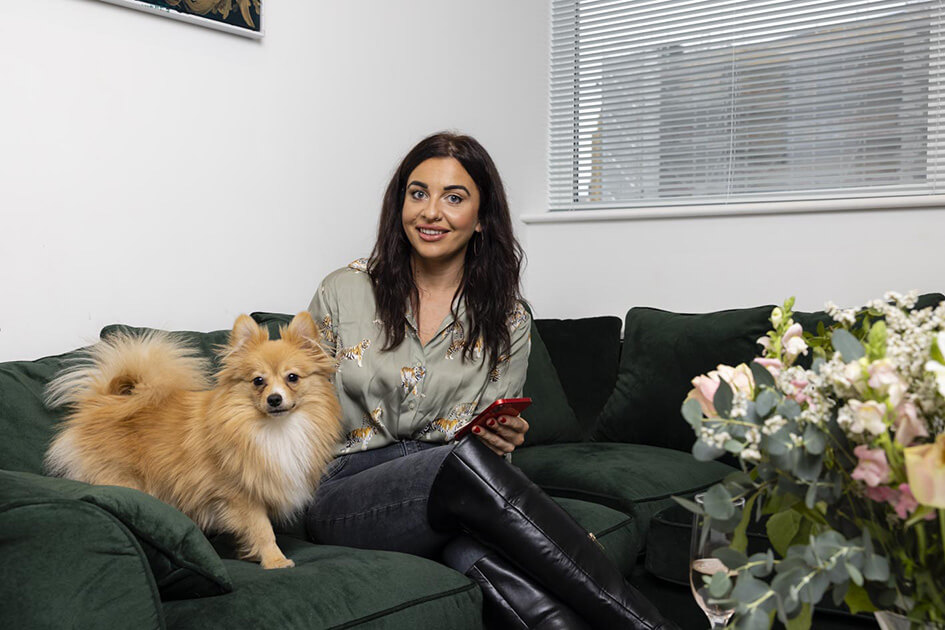 East Grinstead: A Quiet-But-Connected Neighbourhood on the Outskirts of London
Okay, it's not technically London; East Grinstead is located in West Sussex. However the short, direct train journey from the town centre's rail station to London Victoria makes it an excellent choice for young professionals whose offices are based in the city, but work from home occasionally too.
There are many reasons why prospective homeowners are drawn to East Grinstead, but the area does not just attract young first-time buyers in search of a thriving-yet-affordable area. This leafy neighbourhood has also been home to some familiar faces over the years — live here and you'll walk the same streets as A-Listers such as Tom Cruise, Adele and Led Zeppelin, to name a few.
During the last year, the overall price paid for a home in East Grinstead was £454,867, but the choice of property type in the neighbourhood is extensive, as it ranges from new-build apartments in East Grinstead's town centre starting from £175,000 to multi-million pound countryside mansions. It's certainly a promising location for budding buyers hoping to step onto the property ladder and see a return on their investment in years to come.
In our recent guide, we explore in more detail why East Grinstead appeals to first-time buyers.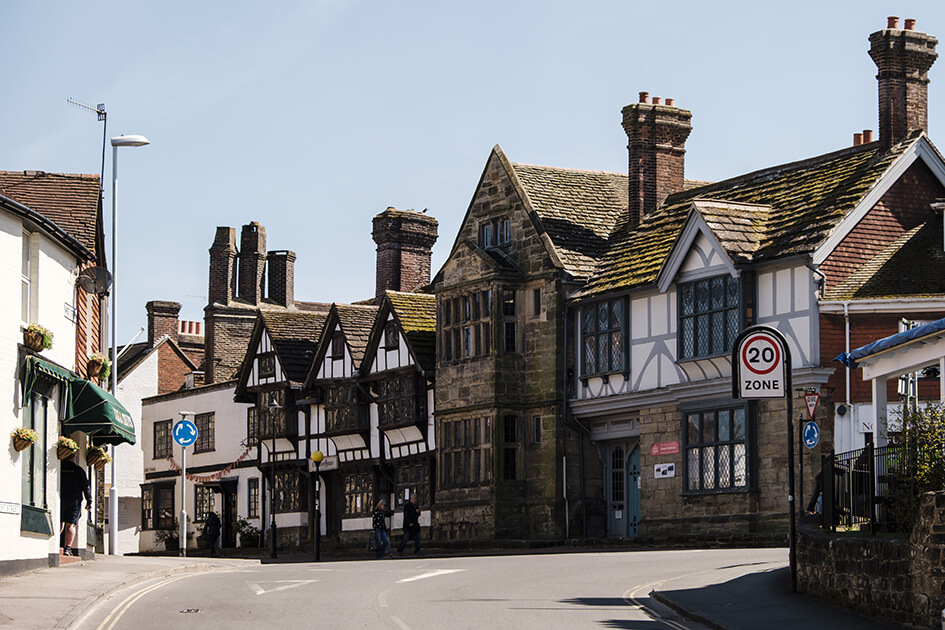 Offering everything a first-time buyer could possibly need, Newacre House sits conveniently in the centre of East Grinstead, just a five minute walk from the rail station. This new off-plan residential development by Galliard Homes will soon be home to a range of studios and one bedroom apartments once complete.
At Galliard Homes, we believe in helping young people achieve the dream of becoming a homeowner, so we are offering to help make stepping onto the ladder that bit easier. Every property comes with the option of being fully furnished free of charge, while a Help to Buy: Equity Loan enables buyers to secure their first home without the need for a large deposit.
Learn more about properties for sale at Newacre House.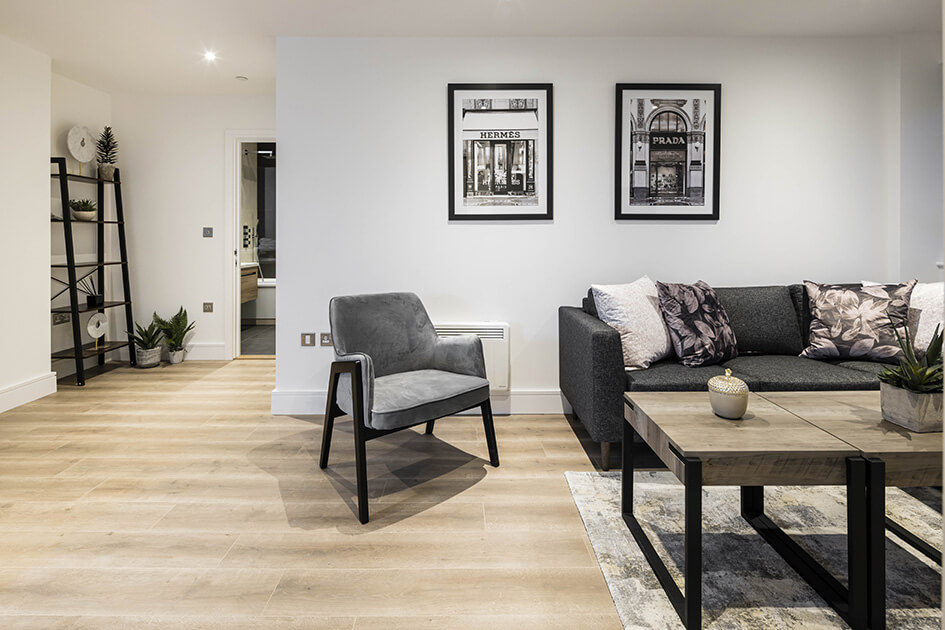 Docklands: The Financial District Attracting a Young Crowd
London's Docklands: it's not the first location you would naturally think of when attempting to understand which areas are on the average first-time buyer's radar, but hear us out.
While London's Docklands — a district synonymous with growth, business, economy and fast-paced city life — has historically attracted wealthy investors and high networth individuals, in recent years there has been an apparent spike in interest from the younger generation. This is largely due to the area's growth and development as a destination for leisure, entertainment and retail, not just business and finance.
The UCL School of Management's campus is based on the 38th floor of One Canada Square, while Anglia Ruskin University, Ravensbourne University, the University of Cumbria and Greenwich University all occupy addresses in the local area. As more universities and educational institutions start to infiltrate the area, so do glossy new apartment buildings suited to students, recent graduates, young professionals and couples. And with the introduction of a younger crowd comes a whole host of retail facilities, leisure venues and eateries to cater to this new audience. Combine all of this with the fantastic DLR service, various Underground line stations and the introduction of Crossrail, and choosing the Docklands for the base of a first apartment is a no-brainer for a centrally-located young professional.
From residential developments like Baltimore Tower in areas close to Canary Wharf that have status and views to areas a bit further along the river like Poplar that reap all the benefits of falling inside the E14 postcode but have their own edge, the Docklands property market encompasses a broad choice of homes and districts, as well as lucrative investment opportunities.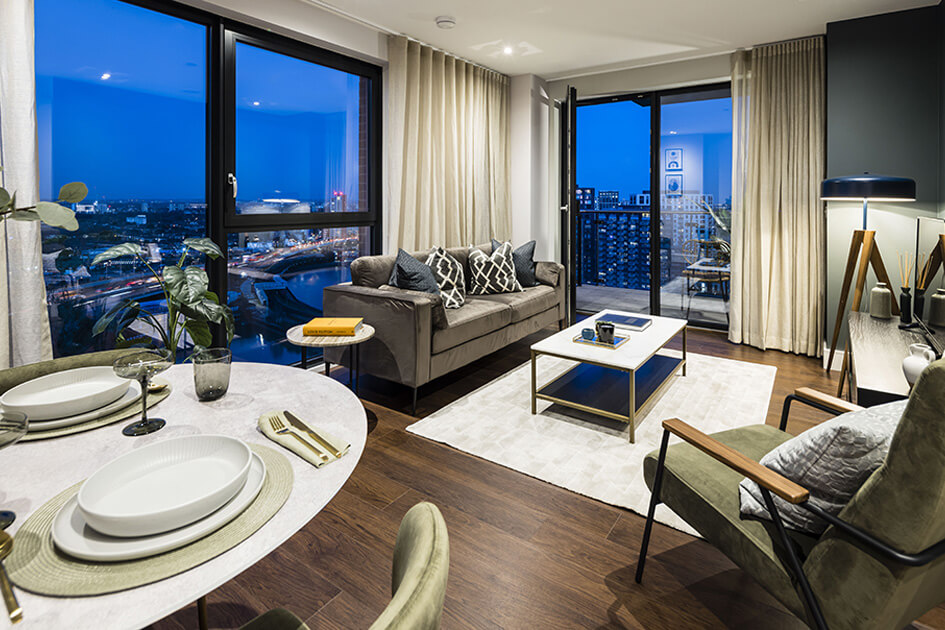 Orchard Wharf, for example, is located in the sought-after E14 postcode and offers a mix of one, two and three bedroom apartments with a high specification similar to that of a standard apartment in Canary Wharf, but without the Canary Wharf prices. The Government-backed Help to Buy: Equity Loan scheme — which has helped millions get onto the property ladder — is available at this development, as well as the option for your new property to come fully-furnished free of charge.
If this part of London piques your interest, check out our selection of Docklands properties for sale.
Eager to buy and move before 2023? Begin the hunt for your dream home using our property search tool or call 020 3409 2270 to speak to a member of our team today.
Edited: 24th August 2023