Birmingham: The 2019 Property Investment Hotspot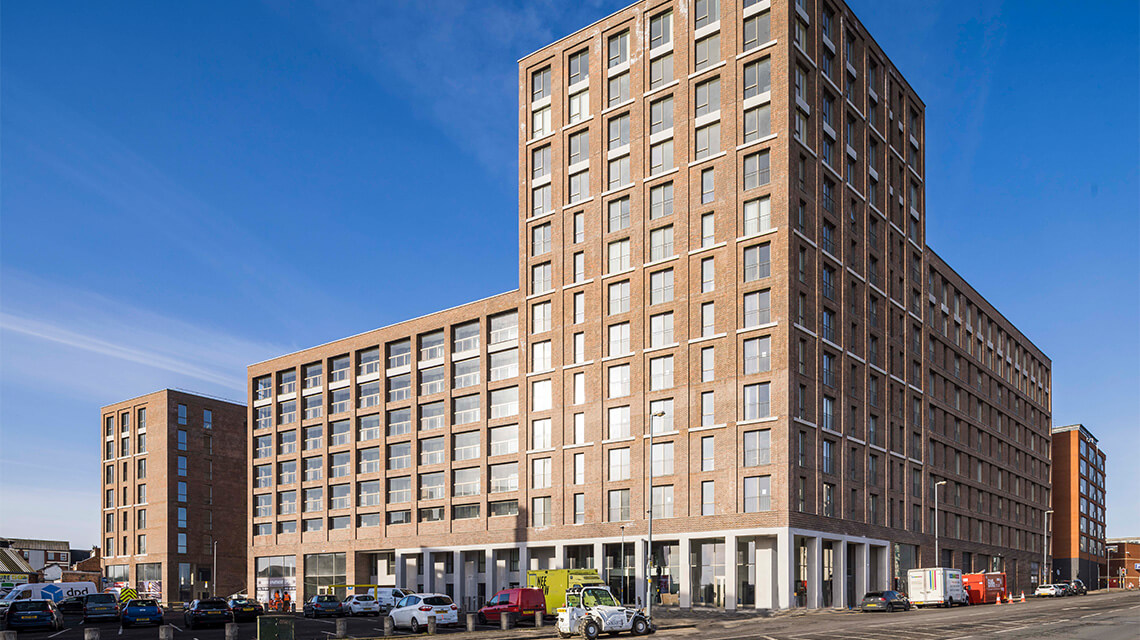 With 2019 now in full-swing, it's time to take a look at which part of England is predicted to offer the best investment opportunities this coming year. Despite the imminent arrival of Brexit leaving many uncertain about the future of the housing market, there is hope for a prosperous future for property investments in Birmingham.
Since the Brexit vote in June 2016, numerous cities have recorded double digit growth with Birmingham leading the list. Registering above the national average price growth with employment rises and mortgage rates remaining low, this promising city has recorded a 16% price growth, highlighting the significant strength this area has already displayed in securing excellent property value.
Why Birmingham?
Birmingham is set to become the property hotspot for 2019 with many key factors contributing to this rising popularity. The UK's second largest city has shown significant interest globally from being named a top city worldwide in 2015 to being selected as the host for the 2022 Commonwealth Games. It is clear that this central city is able to offer a lot more than just a place to call home - making it 2019's one to watch.
With Birmingham at the heart of the UK's distribution network there is a vested interest from many companies, consequently creating a higher demand for housing opportunities. Birmingham has recently seen an influx of global businesses relocate to this midlands hub helping it to become one of the largest professional services hubs outside of London.
With planned works such as HS2 - Europe's largest infrastructure project - set to cut journey times to London in almost half, it is no wonder that this vibrant city is attracting many overseas and domestic investors. This will in turn create many opportunities for city workers to look as far as Birmingham for better property investment opportunities.
Not only has Birmingham seen a rise in investment opportunities from companies and national projects but it also has the youngest population in the whole country. Having such a young population as well as the sixth highest graduate retention rate of any UK city, suggests that there is likely to always be high demand for property. The large population of students indicates that there is an excellent market for Buy-to-Let investors. Not only is there an almost guarantee for tenants but with the city being 2019's investment hotspot there doesn't seem to be a better time to buy.
Price Trends
With a 29.46% price growth over the past five years it is evident that Birmingham has already been significantly growing and set to only further soar making 2019 the ideal time to invest. House prices in Birmingham are increasing far quicker than any other city in England, highlighting how rewarding an investment in 2019 could be.
Birmingham is predicted to offer a highly lucrative opportunity for property investment particularly due to the affordability of the area. Not only is this city comparable to the likes of London for businesses and employment opportunities - as well as forthcoming transport connections - but it is over £500,000 less than the average prices across London. It is evident that Birmingham offers an excellent place to call home for an affordable price.
A number of businesses in Birmingham have seen growth of 13.5% since 2016 which is three times the UK growth. This increase highlights that, although Brexit is a concern for many, it is not currently impacting Birmingham's growth and it is not currently predicted to either.
The current rental yield of Birmingham is ranging between 5.9% and 10.8% and with tenant demands expected to further rise so are these yields. These fantastic rental yields combined with reasonably priced properties are a fundamental reason why Birmingham has been named as 2019's property hotspot.
There is no doubt that Birmingham has shown considerable growth in recent years, and with that growth only set to further soar now is the time to take advantage of Birmingham's affordable housing market. The area is an excellent opportunity for first-time buyers, commuters and investors - for all seeking a rewarding opportunity in a vibrant city. Birmingham is able to offer a lifestyle synonymous with the capital but at a lower cost.
Property in Birmingham
At Galliard Homes we are proud to offer properties in key locations to provide home-owners and investors with excellent opportunities for property investment. With Birmingham anticipated to be 2019's property hotspot we are delighted to offer our latest development to take-up residence in this flourishing city.
Belgrave Village
Comprising 438 city centre apartments and houses, Belgrave Village is the latest scheme from joint venture partners The Galliard Apsley Partnership and Wavensmere Homes. This exciting scheme is available now.
Timber Yard
In association with Apsley House Capital, Galliard Homes is proud to present Timber Yard, our latest development to come to Birmingham's thriving Southside district. Made up of two residential buildings East and West block, with a range of stylish one, two and three bedroom apartments to East block while West block will offer a contemporary choice of studio, one and two bedroom apartments. As well as stylish interiors residents will also benefit from on-site facilities set to include a concierge desk, a private gym, a club lounge and a screening room. Timber Yard is now sold out.
Edited: 2nd August 2023