Buying in Britain's Best School Districts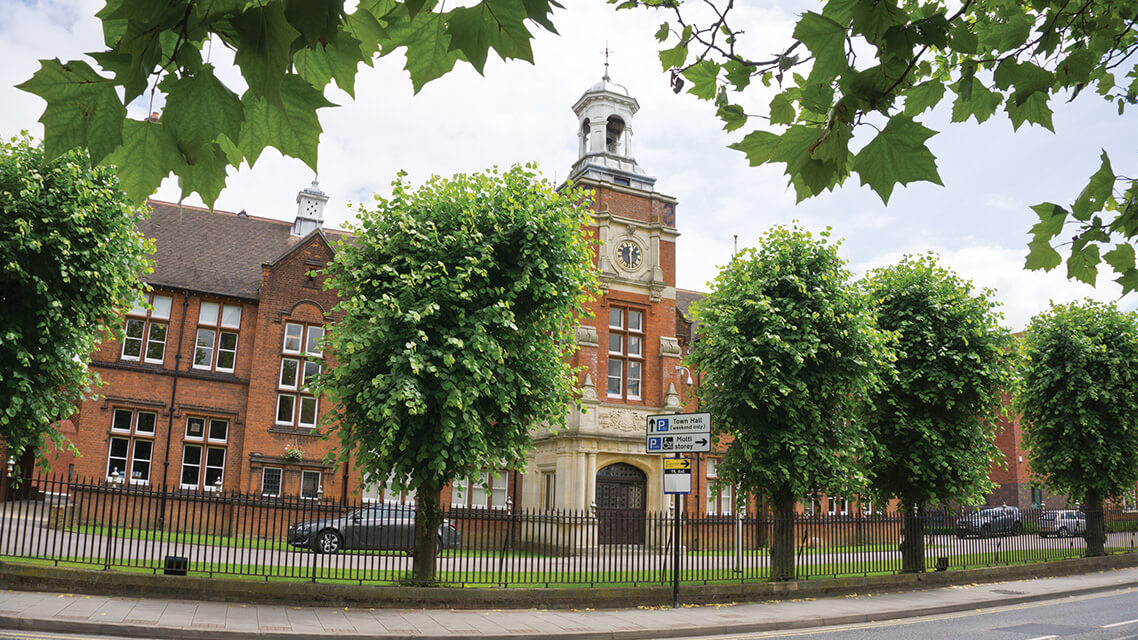 When moving home there are a variety of factors to consider, from the proximity to local transport facilities and local amenities, to council tax bands and property prices. However, parents' top consideration when moving home is, without a doubt, the quality of the surrounding schools.
The Price of a Place at Britain's Elite Schools
Many families are prepared to pay hefty premiums in order to live within the catchment area of a prestigious school, with some even resorting to renting just to secure a place.
Last year, around half of schools across the UK received more applications than there were places, with two thirds of London's schools facing oversubscription. As the number of pupils at state schools in England is set to rise by nearly a million in the next decade (according to the Office for National Statistics), we can only expect that competition to secure the best school will get even fiercer.
As local councils continue to crack down on families pretending to live in catchment areas, parents are under increased pressure to find a new home in the area of their desired school. A survey of 4,500 parents conducted last year by Santander Mortgages found that 'one in four parents relocated their family so their child could go to a better school', with a fifth of those who moved opting to rent, and four in 10 of those who moved buying their new property as a second home.
According to research highlighted by Homes and Property, parents are now facing premiums of up to £53,000 to live near one of England's top 30 state schools, rising as high as £77,000 in London. In some cases, house prices were found to be as much as £125,000 more expensive in areas directly surrounding the country's top-performing secondary schools compared to the local county average.
London's Best Performing Schools
Home to some of the most elite educational establishments in both the UK and the world, it's no surprise that London remains one of the most desirable places for families to settle down. However, living a short drive or Tube ride away from your child's local school is no longer enough, with some submissions being turned down due to being just a few metres more out of reach compared to other applicants.
Take The Henrietta Barnett School in Hampstead, which was named first in 'The Telegraph's 100 Top Secondary Schools' in the country, based on GCSE results. An impressive 85% of its pupils went to Russell Group universities - 42% of which went to Oxbridge - making it one of the most sought-after girl schools in England. Unsurprisingly, a school of this calibre sees entrants of up to 2,000 for a mere 93 places.
Other favourites include Camden School for Girls, which has educated the likes of Emma Thompson, and The London Oratory school for boys in Fulham - the school of choice for the Blairs.
Muswell Hill, London Borough of Haringey
Neighbouring the illustrious Hampstead, Muswell Hill is another London residential district famed for its prestigious range of schools. The Fortismere School is the shining star of the area, drawing parents in with its ranking as the 12th best comprehensive in the country by The Sunday Times in 2016.
The Home Counties' Best Performing Schools
Chelmsford, Essex
The only city in Essex, Chelmsford is one of the County's most desirable destinations for families, largely thanks to its prestigious grammar schools: Chelmsford County High School for Girls and King Edward VI Grammar School. In the past, a large majority of their students would commute into Chelmsford, however more and more parents are deciding to move into the schools' catchment areas for a better chance of securing a place.
Slough, Berkshire
Neighbouring the elite Eton College in Windsor, many would expect Slough to fall short when it comes to the selection of high-quality educational establishments. However, the town is home to no less than four grammar schools - Upton Court, Herschel, Langley and St Bernard's - as well as a vast choice of primary schools; all of which have been awarded 'outstanding' by Ofsted.
On the hunt for a new home in London or the Home Counties? We have a fantastic range of developments on offer in a variety of desirable locations for families looking for a change of scene. Explore the local areas and the best schools on offer with a browse through our area guides here.
Edited: 13th December 2022