Galliard's Guide to Building a New Development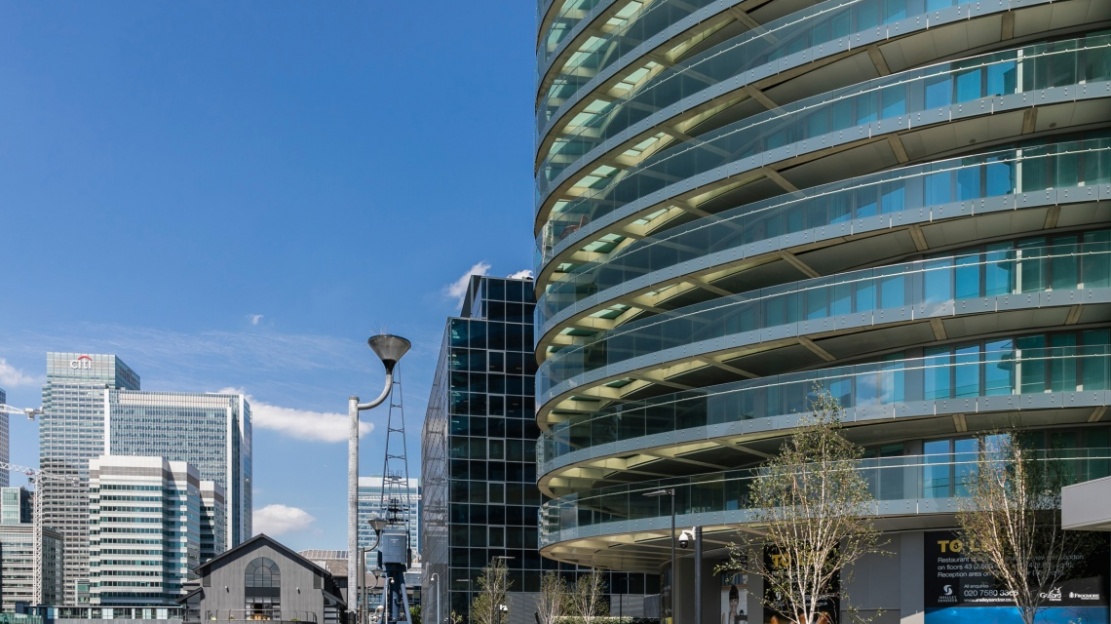 You've browsed the floorplans, made your design requests and chosen your favourite plot within your selected Galliard development. You've handed over your reservation fee and deposit, and all that's left now is to wait for your off-plan property to be completed. Here's an insight into what goes on behind the scenes when building a new-build home, from laying the foundations to the final inspection.
The time it takes to build a new development varies and depends on a number of factors, including its size, the complexity of the site, any on-site amenities that need to be built such as gyms and the surrounding landscaping. Also, whether the development is a conversion or a total new-build will also be a huge determinant, as the structure itself will mostly be intact and not need to be built from scratch, except for any necessary adjustments, modifications and extensions. However, the first stages of planning a new development are nearly always the same.
Picking the Location
Galliard has a dedicated team of market analysts who study areas of potential, be it established residential districts or up-and-coming areas of regeneration, and find sites close to local amenities and transport facilities.
Huge infrastructural projects tend to steer developers towards certain areas, typically due to the potential economic and reputational growth. Take Crossrail, for example, where the locations along the line have seen average property price uplifts nearing 50%.
Have a read of our 2016 Crossrail Report and see which location has experienced the most impressive price growth so far.
Review Local Planning
The next step is discussing and planning with local authorities the feasibility of the proposed development as a housing site, as the council may have alternative projects in mind for the area, and also to guarantee the area has a diverse and plentiful mix of commercial and private residential property, as well as social housing, schools and shops.
Once that's decided and planning permission is granted, the next step is deciding on the number of units and the type of units. For instance, Galliard is an excellent manufacturer of both starter homes and Platinum Collection developments, including premier apartments, duplexes and penthouses. If the area and its affordability have a particular demand for studio and one bedroom apartments to suit young professionals and first-time buyers, then the development will surely focus on providing as many of these as possible, similarly if a Prime location has a preference for luxury properties to appeal to investors.
Designing the Development
Now comes the process of actually designing the development, from the architecture of the building, to the layout of the internal properties and the landscaping of the grounds. A number of architects and engineers are responsible for drafting the blueprints before construction can finally begin.
The Construction Process
Preparing the Site
The first stage of construction is the demolition and clearance of the site for remediation. If it's a conversion, then the skeletal structure of the building will be analysed, tested and either stripped down further for renewal or built upon further. If it's a new-build, then the ground is excavated, assessed by a surveyor, levelled, and fitted with utility runs such as drainage before any concrete can be poured.
Rough Framing
Once concrete has been laid and cured, the next part is constructing the bones of the property, for instance the walls, ceilings and roofing. For many of our high-rise residential towers, this can be a long process; for example, Baltimore Tower - one of our tallest developments to date - will rise up more than 45 storeys equating to more than 450ft, or 47 storeys when you count the two storeys beneath ground level!
Once the framings are installed, the next stage is inserting the insulation and completing the drywall process to seal and disguise the framings, creating smooth walls and ceilings. This is also when exterior finishes such as glass, brick and stone are applied from the ground up, and the development is semi-complete.
Installing the Interiors
Doors, cupboards, windows, countertops, kitchen units and so on are installed, minus the electrical appliances which are one of the last components to be added. The heating system, water pipes and electric system will all have been installed, and will be thoroughly checked throughout the process of construction to avoid having to undo some of the work in order to reach them.
All of the decorative finishes including skirtings and architraves are then applied and painted, and the floorings will be added. In a typical Galliard home, properties are coated in engineered timber flooring within the principal areas, ceramic or porcelain tiling within the bathroom, and neutral-coloured carpeting within the bedrooms.
Simultaneously, work is usually also being completed at this point on the entrance foyer, which can be extensive depending on if the development will have a concierge service or other additional features. For instance, The Chilterns has its own exclusive lobby gallery of unique photography taken by the renowned British artist David Bailey, depicting the area in which the development resides - Marylebone.
Any additional development features, such as a residents' gym and cinema, will also be under works at this point, however sometimes these can be released later on in different phases.
Finishing Touches
Final inspections then take place, whereby everything from the heating to the water and electrical appliances are tested, mirrors and bathroom fixtures are installed, and all properties undergo a general clean-up.
The majority of Galliard's developments feature communal courtyards and/or gardens, either at ground or rooftop level, so one of the final stages following construction is the landscaping of flowers, trees, grass, water features and masonry. The layout is usually planned well before any construction of the development begins, but can undergo some tweaking following design changes to the residential building during construction.
The Galliard Stamp
All of Galliard's homes will come with fitted kitchens with complementary integrated appliances, double glazing, thermostatically-controlled central heating, recessed LED low-energy downlighting, video entryphone security and Sky+ accessibility (subject to subscription) as a standard. Fitted wardrobes also come complete in virtually all master bedrooms, and for many developments, all bedrooms. The majority of developments also include access to external space, such as a private balcony or terrace.
All of our specifications, whether they're tailored for a starter home or a Platinum Collection property, are designed to be long-lasting, effective and stylish, providing residents and/or landlords with a stress-free experience. For even more peace of mind, all of our properties also come with a 10-year warranty.
If you have any questions about our specifications or if you're new to buying property off-plan, give us a call today on 020 7620 1500 and speak to one of our sales advisors.
Whilst bricks and mortar are a crucial part of building a development, Galliard also aims to create a unique character, brought to life through striking architecture, sensational interiors and outstanding on-site facilities. For example, our Platinum Collection development Carlow House in Camden is a warehouse conversion, and still boasts loft-style accents including exposed brick feature walls and full-height windows. On the other hand, The Stage in Shoreditch is a spectacular new-build, situated on the grounds of Shakespeare's original Curtain Theatre, with a heritage centre at its heart and pop-up shops bordering the area, blending the past with Shoreditch's quirky, cutting-edge personality.
Browse our diverse range of developments in a variety of locations in and around London, and find your dream property today.
Edited: 17th November 2022