Where to Buy: Regeneration Hotspots of 2016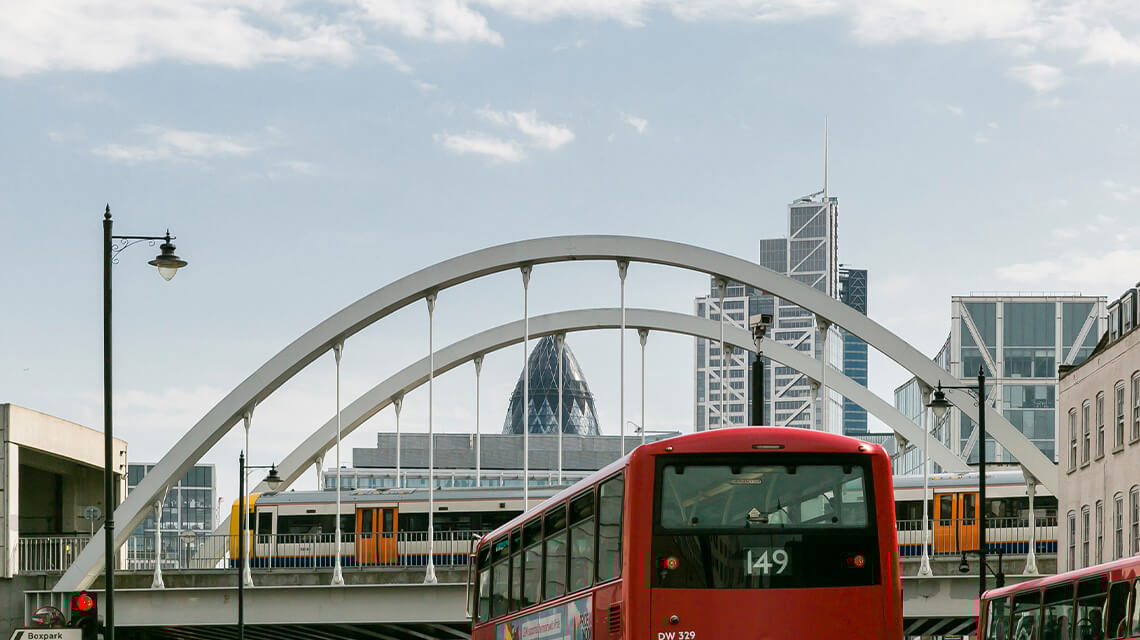 With residential hotspots steadily merging outwards towards Zones 2-4, buying in to areas of regeneration is fast-becoming the new norm on the London property market, attracting Buy-to-Let investors and first-time buyers alike.
Whilst Prime Central London delivers the desirability factor, investors and first-time buyers are looking further afield to Zones 2, 3 and 4 where regeneration is on the rise and prices remain robust, yet affordable. Recent findings show that new-build properties are expected to rise by 25% in the lead up to 2018 for the capital as a whole, but up-and-coming residential areas in the outer zones are expected to increase up to 67%. With rising prices on the horizon, it is clear that 2016 is the year for investors and homeowners to 'strike while the iron is hot'.
What's 'Regeneration' Got To Do With It?
Buying off-plan has always been a steadfast way for buyers to build on their investment, marry that with buying in an area undergoing regeneration and you are sure to see even bigger and better results. Of course, this does take time - whether it is waiting on the arrival of a brand new train station, a revived shopping centre or the beginnings of a new business sector - what you are investing in here is more than a property; it is the local economy, the transport facilities and so much more.
Sometimes, investors have found that they don't even need to wait for the end result to see a lift in their assets; so far, Crossrail has been the key driver of property price growth across London, with an estimated increase of 3.3% per year on properties along the line until the route's launch in 2018/2019.
For more information about investing in Crossrail hotspots, read our exclusive article on 'The Crossrail Effect'.
Galliard Homes is renowned for spotting pockets of the capital with huge potential for future growth, be it infrastructural or cultural. Here are this year's most anticipated property hotspots for regeneration and urban renewal:
Colindale
Identified as one of the Mayor of London's key 'Opportunity Areas' in his 2020 Vision, and named as one of the largest areas of growth and regeneration by Barnet Council, Colindale in North London is set for a promising future ahead with a huge focus on creating new homes, jobs and a rejuvenated transport system.
An Area Action Plan was set up in 2010, outlining plans for 10,000 new homes to be built in the area by 2025, whilst a new high street and a revamped Tube station are also on the agenda to be introduced in the next decade.
The area's nearby prominent shopping and leisure facility, Brent Cross Shopping Centre, is expected to undergo an impressive makeover, adding more fashion stores, restaurants, a new cinema and evening entertainment opportunities to its current assortment.
Improved pedestrian, cycle and bus routes will accompany the changes, in addition to more green spaces - all contributing to a renewed Colindale, set to be a 'modern metropolis and key gateway into Central London'.
Silver Works
Located a mere 10 minute walk from Northern line services at Colindale Tube station, the Silver Works is an outstanding new development set to offer an exemplary selection of one, two and three bedroom apartments, and six well-appointed townhouses - all of which will include access to private balconies/terraces, excluding the townhouses which will house their own private garden.
Royal Docks
The Royal Docks is set to become London's next big business district for global trade and green technology, as well as a new residential hotspot with unique appeal. More than 3,000 homes are planned to be incorporated in a 'floating village' at Royal Victoria Dock, along with an array of new stores, restaurants, cafés, plus a lido and ice rink for all-round family entertainment.
The Royal Albert Dock will host an expansive, new business park, where a number of overseas companies are expected to base their UK headquarters. This is expected to bring at least 20,000 jobs into the area with a contribution of at least £6bn to the London economy.
On top of this, a brand new Crossrail station at Custom House, adjacent to ExCel London, is expected to open in 2018, and talks are currently in progress about a £200m expansion at London City Airport to cater to the growing passenger capacity.
Royal Gateway
Due for completion this year, Royal Gateway is a brand new, all-private development situated just five minutes' walk from Canning Town Underground station and just three minutes on the DLR from Custom House. The development will consist of five apartment blocks, with apartment styles ranging from lavish studio suites to expansive one, two and three bedroom apartments, as well as two bedroom duplex penthouses - all featuring access to a private balcony with magnificent, panoramic views from the upper level properties.
Canning Town
Nearby, Canning Town is also expected to see a huge transformation, worth a staggering £3.7m, which is expected to be fully completed by 2024. The area will see a surge of 10,000 homes, two renovated town centres, two new streets and a vast number of open, green spaces, making the area stand out as a pedestrian-friendly centre with recreational appeal.
St Luke's Square
Galliard's previously sold-out development, St Luke's Square, is back for its third phase, due for completion in 2017. These expertly-designed one, two and three bedroom apartments will showcase luxury interiors, state-of-the-art appliances, with access to a private internal patio/courtyard garden being a stand-out feature. This will ideally suit those looking for convenience to the City and Canary Wharf, with Canning Town Underground station just five minutes' walk away, and Royal Victoria DLR station only 10 minutes away.
Shoreditch
Shoreditch is London's heartland of artistic buzz and ground-breaking innovation, and is now home to the largest concentration of creative industries in Europe. With an established and growing number of restaurants, pubs and nightclubs, Shoreditch is the East End district everyone is looking to for a dynamic lifestyle, and with further plans for regeneration on the horizon, the desirability to live, work and play in the area will only continue to thrive.
In recent years, the Silicon Roundabout has brought a dizzying number of new businesses into the area, making it the third largest technology cluster in the world after San Francisco and New York City. To match this success, Old Street is expected to undergo a massive transformation with a brand new entrance to the station and a large public area, plus a number of new pop-up shops and cycle lanes. The aim is to make the area safer and more appealing to pedestrians and cyclists, as well as creating a more integrated community in this increasingly growing business district. The project, which is part of the £4bn 'Road Modernisation Plan' constructed by Transport for London and the Mayor of London, is expected to reach completion in 2018; just in time for the introduction of Crossrail at nearby Liverpool Street.
The Stage
The Stage is Galliard's brand new joint venture, set to take Shoreditch by storm with its striking 37-storey residential tower and more than 400,000 sq. ft. of office, retail and public space. The centrepiece of the development and the inspiration for its name and theme is Shakespeare's original Curtain Theatre; the remains of which were found in 2012 by the Museum of London Archaeology. The central piazza, set to be one of the largest in London, will house the remains in a brand new heritage centre and public amphitheatre, making it a vibrant cultural destination as well as one of the most desirable residential hotspots in the capital.
Surrey Quays
Back in the early 1980s, less than 6,000 people lived in Surrey Quays. What once was a flourishing dockside welcoming cargos from around the world fell into dereliction by the end of the 1960s, leaving the area deprived and in need of an infrastructural facelift. A 15-year development scheme brought over 5,500 new homes, new ecological parks and the area's most treasured regenerative asset - the Surrey Quays Shopping Centre.
Having recently opened a new library at Canada Water with great success, Surrey Quays is now well underway for its second phase of regeneration. A £2bn project called the 'Canada Water Master Plan' will provide new, mixed-use facilities comprising more than 46 acres, which will be delivered in a number of phases over the course of the next decade. Renewed and additional retail space can be expected, in addition to entertainment and educational facilities. Just one stop away from the buzz of Canary Wharf, this will be the go-to residential hotspot for commuters looking for community life with city convenience.
Marine Wharf East
Offering enviable Docklands living with the River Thames Path Walk less than a minute away, Marine Wharf East in Surrey Quays will comprise one, two and three bedroom apartments, all designed to Galliard's exceptional standards to guarantee residents an effortlessly comfortable lifestyle.
Situated around beautifully landscaped grounds, residents will enjoy luxurious interiors, access to a private balcony, terrace and/or roof terrace, plus convenience to Surrey Quays Overground station in just 10 minutes.
Hounslow
Hounslow is one of West London's most hailed areas of regeneration, with a proposed High Street Quarter off Hounslow High Street which is expected to breathe new life into the area providing new shops, a multiplex cinema and expansive public space, creating a new retail district for West London.
Already, two new outdoor performance areas and pocket parks have been introduced, with hopes to add to this and create new paving, as well as shop front upgrades to complete the makeover.
The Terrace Collection at Central House
Galliard Homes is proud to present The Terrace Collection; a new, exclusive addition to Central House, which successfully sold out in 2014. Comprising 25 contemporary one and two bedroom apartments, residents will enjoy an array of exclusive finishes and on-site facilities, including a sleek, designer kitchen with fully-integrated appliances, video entryphone security and a daytime concierge service. Residents will be a mere two minute walk away from Hounslow Central Underground station for Piccadilly line services towards Central London in under 45 minutes and Heathrow Airport in less than 10 minutes. The neighbouring town of Hayes will also benefit from Crossrail services from 2018/2019 at Hayes and Harlington station, making this an investment opportunity not to miss.
Edited: 1st February 2023