Property Cycles: Why the Wheels Keep Turning for Investors by David Spittles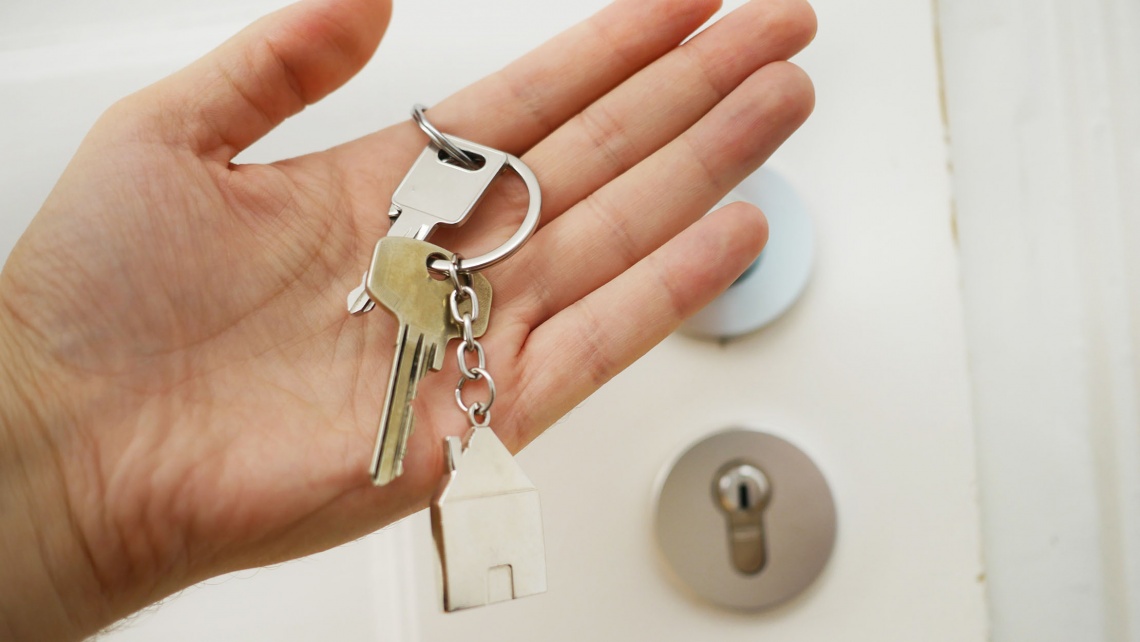 As a rookie property reporter in the mid 1980s, I interviewed a seasoned and successful investor about his financial strategy.
He had a large portfolio of London properties, built up after the oil crisis of 1974, providing a steady income stream and a growing asset base.
Big Bang, the sudden deregulation of financial markets, had triggered a stock market bull run, so I asked if he was comfortable keeping all his money in bricks and mortar.
"Shouldn't you diversify into equities?"
His quick and unequivocal reply still rings in my ears.
"You can't live in a share certificate," he said.
What he meant was that property has a utility value as well as an investment value, and is far more versatile, especially in volatile times.
It can be a home for yourself, or somebody else - a son or daughter, a paying tenant, lodger or tourist - short-term or long-term; you can add value by extending the property or doing an architectural makeover; it can be converted into a workplace, commercial premises or bed-and-breakfast accommodation. And with nimble and sensible management, a landlord can avoid voids.
A year or so later in 1987, the Black Monday stock market crash wiped out many investors' wealth in one fell swoop. A property downturn followed, but as in previous cycles (and subsequent ones), the housing market staged a spectacular rebound. Look at the remarkable bounce backs in London property after 9/11 and the 2008 banking meltdown.
Consistently over the last six decades, London property and particularly central London property has outperformed. Of course there have been peaks and troughs, but the graph line has risen inexorably, despite selected timeframes where equities may have preformed better, albeit with a lot of risk attached.
Let me relate a personal story.
Roughly the same time as I interviewed the aforementioned property investor, I purchased a house in New Cross, Zone 2 in south-east London.
I paid £38,500 for a sizeable semi with a big garden. I still live in that house and today it is worth about £1.5m.
By my calculation that is a circa 40-fold, or 4,000 pc, increase. Staggering.
Remarkably, during those 35 years, the area has not radically changed. Gentrification is almost non-existent, but public transport connections have improved with the creation of the Overground network and train links will get even better when the planned Bakerloo line extension cuts through the area.
So there is probably more price growth to come. And I still have the "utility value" of living in the house.
Properties in other parts of the capital - east London, for example - may have performed even better. In central London, more Crossrail "dividends" are in the pipeline.
Coronavirus has sparked uncertainty and fear, but London remains a safe haven for UK and overseas investors. The government has moved fast to buttress the property sector, and expectations of a more generous tax regime to mitigate the impact of the Covid-19 crisis are increasing.
In the Chinese lexicon, two characters, or brush strokes, are used for the word crisis - one stroke for "danger" and the other stroke for "opportunity".
Politicians are using the language of war to defeat Coronavirus. Is this the time to heed the famous and enduring advice of the Rothschild banking dynasty, to "buy on the sound of gunfire"?
Certainly there are buying opportunities in London - there always are. London is not one property market; it is a collection of many micro markets. No place is undiscovered, but districts are continually rediscovered, boosted by infrastructure upgrades, changing lifestyles, shifting employment patterns and waves of overseas wealth. London is a leading global city and there is always some magic dust being sprinkled around.
Sterling's fall against the US dollar and the euro have opened up significant currency advantages for overseas investors.
Well-priced new homes are available to buy right now, while purchasing off-plan is a tried-and-tested formula, allowing investors to leverage funds and take possession of a property in the future, when that magic dust has settled and the inevitable recovery has set in.
Edited: 26th October 2022