Soaring Property Profits Thanks to London Overground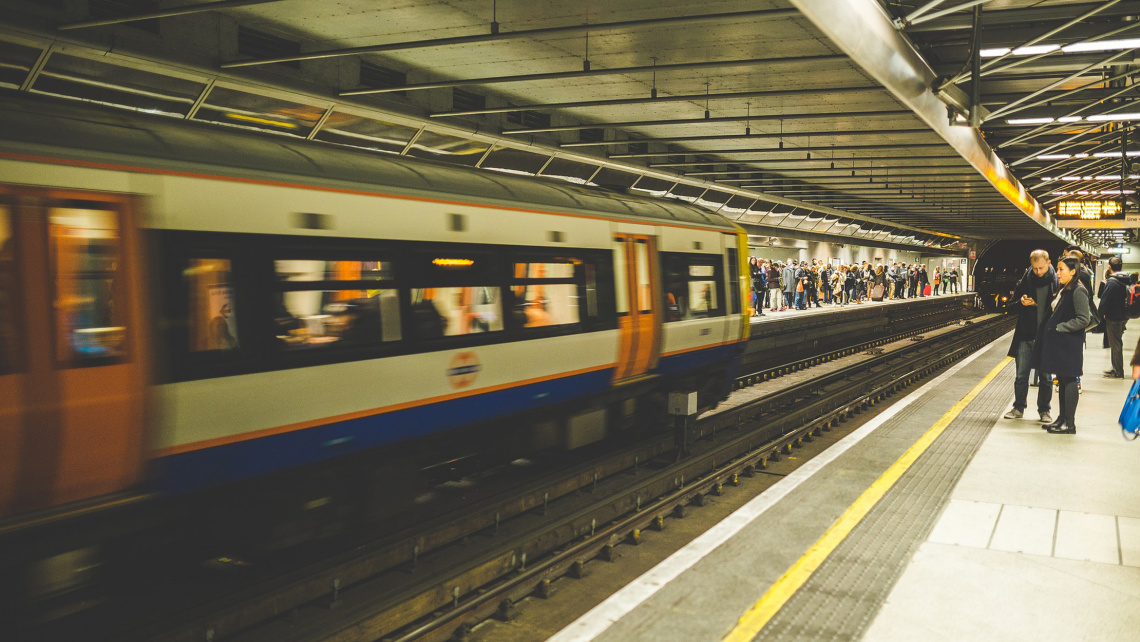 Established in 2007 and dubbed the 'M25 of rail' by Mayor of London, Boris Johnson, in 2013, the London Overground has continued to show growth and promise for the future, shining a light on previously hidden and hard-to-get-to locations across suburban London.
Sweeping through 21 of London's 32 boroughs, the London Overground is the first orbital rail route for London since the Underground's Circle line was built more than 130 years ago.
Instead of journeying into Central London and having to strategically plan your way across the capital with various changes using the Underground, passengers can now travel from far-out South West locations such as Richmond all the way to East London's Olympic Village in Stratford within an hour.
A Lucrative Investment
With easier, faster and more comfortable journeys from London Overground stations comes an increase in property prices and the desirability to venture out of the centre. This is great news for prospective investors, particularly for those looking to buy in the south-east - an area which has previously struggled to compete with the growth in the south-west, but is now starting to catch up. A prime example is Hackney, which has enjoyed a 25% increase in house prices since the introduction of London Overground.
Down in the south, the Overground service between Clapham Junction and Highbury & Islington has majorly contributed to Southwark's success in recent years, such as its property price increase of 11% in 2012 which landed it the title of London's best performing borough.
Proximity Pays
As a whole, proximity to Overground stations has become a popular selling point, adding an additional 3%, or £18,000, to properties within a 10 minute walk of one of the 83 stations across London. Last year, the average price of a home within close reach of an Overground station stood at more than £580,000 compared to the overall London average of £440,000.
Thanks to the Clapham Junction and Surrey Quays link, which reached completion in 2012, more than 30% of Londoners are within walking distance of an Overground station, and this figure is only set to rise with TfL's ambitious plans to continue growing and improving London's connectivity.
London's Growing Population
In 2008, the London Overground boasted more than 33 million passengers, but between 2013 and 2014 this figure stood at a phenomenal 136 million - resulting in a 75% increase in just five years.
By 2030, London is expected to be home to more than 10 million people compared to today's 8.6 million, meaning the transport infrastructure's efficiency will play a crucial role in where people choose to reside. With house prices soaring in the centre, making it an unrealistic choice for first-time buyers and young professionals, the London Overground means they won't have to compromise on accessible transport facilities by living in the outer areas of London. With this in mind, it's anticipated that the gap between property prices in suburban London and Prime Central locations will start to balance out as more and more people consider living in the quieter outskirts.
In the words of the former TfL boss, Sir Peter Hendy: "London will not just have more people, it will have more people travelling farther to their jobs."
Overground Ambitions
Boris Johnson's 'London Infrastructure Plan 2050' proposes that more than £973 billion will need to be invested in transport alone to accommodate the capital's surging population, with further expansions expected for the London Overground as its popularity continues to skyrocket.
From 2017, the Gospel Oak to Barking line will benefit from four-car electric trains, allowing for nearly double its current capacity, and 24-hour trains will run between Highbury & Islington and New Cross Gate on Friday and Saturday nights.
This summer saw a further development for London Overground, with more than 28 new stations joining the network running between Liverpool Street and Enfield Town, Cheshunt and Chingford, in addition to the link between Romford and Upminster.
Property
The Stage
The Stage is Galliard's exciting new development in East London, offering over 400 deluxe apartments set within an outstanding 37-storey tower, set against the backdrop of the preserved remains of the original Shakespeare's Curtain Theatre. Residents will benefit from an on-site health spa and cinema, plus access to Overground services at Shoreditch High Street in just three minutes by foot or Liverpool Street in five minutes.
To find out more about The Stage, please click here to view our dedicated microsite.
The following developments have now successfully sold out.
Trinity Square
Based in the thriving commuter belt of Hounslow, just three miles from the internationally-renowned Heathrow Airport, Trinity Square boasts an exquisite collection of 228 apartments, comprising stylish studio and one bedroom suites. Ideal for commuters, residents of Trinity Square will be a 20 minute drive away from three stations offering London Overground services, including Richmond, Kew Gardens and Gunnersbury.
To find out more about Trinity Square, please click here to view the development on our website.
Crescent House
Galliard Homes is proud to present this opulent development in a gorgeously preserved conservation area in the popular south-west residential destination, Clapham. Two and three bedroom apartments plus two penthouses were available at this development, where residents are able to access Clapham High Street station for London Overground services in just 16 minutes by foot. Alternatively, Wandsworth Road station is just a 20 minute walk away.
To find out more about Crescent House, please click here to view the development on our website.
Carlow House
Excluding the City, Camden is London's most accessible borough, with 85% of properties in the area boasting proximity of just 500m to the nearest station.
Galliard Homes' prestigious Carlow House development boasts a luxurious collection of 85 suites in this fantastic location, with a choice of one or two bedroom apartments perfectly placed just an eight minute walk from the idyllic Regent's Park. Centred around an impressive four-storey atrium, residents will enjoy loft-style interiors in this fabulous Edwardian warehouse conversion.
Carlow House residents benefit from a convenient 11 minute walk to the London Overground services at Camden Road station.
To find out more about Carlow House, please click here to view our website.
Marine Wharf East
Conveniently situated just minutes from the City and the thriving financial district, Canary Wharf, Marine Wharf East offers a distinctive collection of one to three bedroom apartments shaped around exquisitely-crafted landscaped grounds, providing more than 1,800 square metres of public open space less than a minute away from the River Thames Path Walk. For contemporary living and enviable panoramic views, Marine Wharf East does not disappoint.
To find out more about Marine Wharf East, please click here to view the development on our website.
The Fusion
Boasting a remarkable range of 26 stylish apartments, including one, two and three bedroom suites, The Fusion is ideal for investors as well as occupiers looking to reside in London's desirable Shoreditch location. Each apartment offers breathtaking views of the City skyline with access to a balcony or terrace and a private landscaped roof garden comprising over 1,250 sq. ft. of communal space.
Residents at The Fusion will be a mere two minute walk away from Shoreditch High Street Overground Station.
To find out more about The Fusion, please click here to view the development on our website.
Wapping Riverside
Featuring one to three bedroom apartments in a unique warehouse conversion overlooking the River Thames, Wapping Riverside offers eye-catching contemporary interiors complemented by impressive nautical views. This development's proximity to London Overground links is second to none with Wapping Station less than a minute away and Shadwell DLR Station an 11 minute walk away.
To find out more about Wapping Riverside, please click here to view our dedicated page.
Edited: 28th November 2022