Best Buy-to-Let Locations in London 2016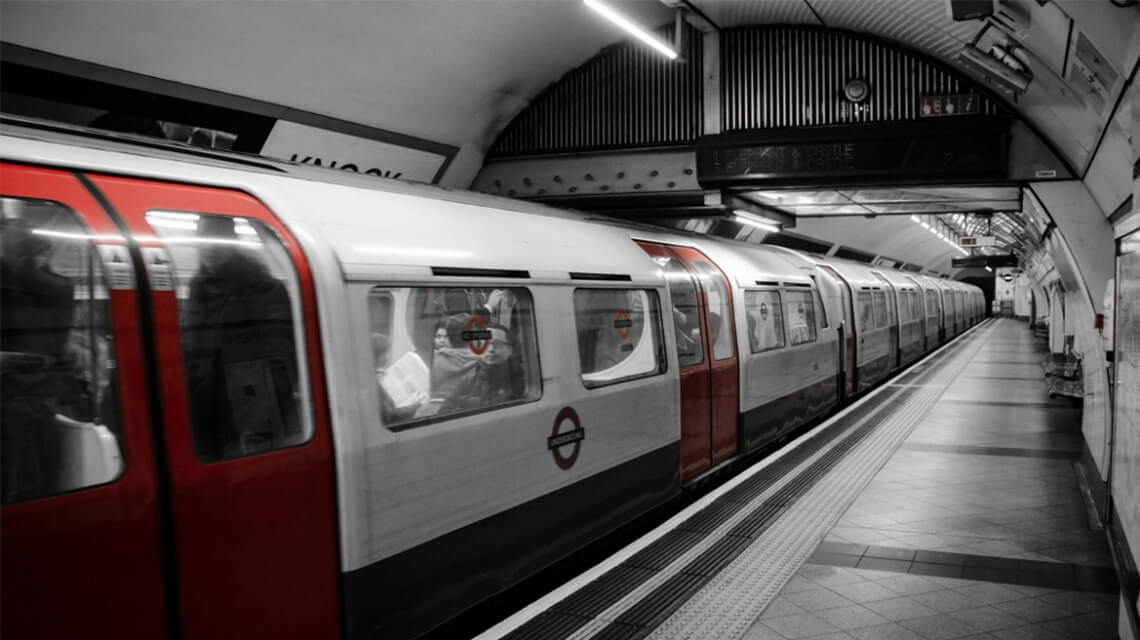 Owning a property in London has a certain ring to it, and this esteemed reputation for being a city homeowner is what is prompting many purchasers to choose to invest there.
Property Wire has stated; 'According to the last Census, 50.4% of households in London are renting and amidst the chronic housing shortage and growing population, this means that opportunities for Buy-to-Let are ample.'
The whereabouts of the property for your Buy-to-Let investment is the main ingredient for whether or not your venture will thrive. One of the most important things to bear in mind is that you choose a location that will benefit from potential capital growth and surrounding facilities that will appeal to tenants.
Whether you have a high-end budget to invest in a property in Prime Central London or a modest budget that is more suitable for making a venture in the outskirts of London, there are copious new developments on the market that will cater for all kinds of budgets and will all boast a high rentability factor. This guide to the top eight locations for Buy-to-Let investment will provide all the information you need to know about making the right investment for you and your budget in order to start your journey on the Buy-to-Let housing ladder.
1. Tottenham Court Road
This area in Prime Central London is one of the city's biggest Buy-to-Let hotspots, especially because of the arrival of Crossrail in 2021. As a result of the benefits that Crossrail will bring to the area, developers have taken the opportunity to build luxury properties that will highly appeal to investors as prices are expected to soar over the years to come. Homes and Property has stated; 'Renters will pay a premium for the ability to walk to work and walk home from nights out.'
Tottenham Court Road West (TCRW) is a prime luxury development in Dean Street that will boast an enviable location directly above the station; perfect for professionals coveting a quick and easy commute to work. Adjacent to the prestigious district of Marylebone and the trendy area of Fitzrovia, TCRW has fine dining, nightlife and elite shopping right on its doorstep.
For more information about Tottenham Court Road West (TCRW), please click here to view the development on our website.
2. Tech City
London has well and truly been stamped as the digital capital of Europe and is home to the third largest technology cluster in the world. The influx of job opportunities in the digital technology sector will see the employment capacity increase by an impressive 70,000; from an investor's point of view, this prospect is extremely beneficial because this influx of new employment will result in a high demand for accommodation. The introduction of Crossrail at Liverpool Street and Whitechapel will add even more appeal to the area of Tech City.
The Stage, Shoreditch is a development in Shoreditch which will be ideal for City professionals as it will boast an enviable location with The Square Mile just a stone's throw away and with London's digital sector on its doorstep. Residents at this exceptional development will have the advantage of being conveniently close to Liverpool Street station. This development will also be perfectly suited to young Londoners as Shoreditch's renowned eclectic environment will mean that there will never be a dull moment. Complete to the highest standard with an exemplary specification exuding sophistication and class, investing in an apartment at The Stage would be a venture well worth making.
For further information about The Stage, please click here to view the development on our dedicated microsite.
3. The Royal Docks
London's Docklands is one of the city's biggest investment hotspots as property is within an affordable price range but is due to soar because of major regeneration schemes in the area. The Royal Docks is predicted to be the next up-and-coming global business hub as a result of the possible planned development of London City Airport. In addition, the exceptional transport links that Crossrail at Custom House will bring adds even more investment appeal to the area as it will offer capital growth potential.
Royal Gateway by Galliard Homes in Canning Town was one of the most exciting developments in London as it supported the £3.7 million regeneration scheme that is occurring in the area. Strategically located a short walk away from Canning Town station, residents at this development can reap the benefits of being a short distance away from Canary Wharf and DLR services towards the City, not to mention Crossrail services at Custom House in 2021.
Royal Gateway is now sold out however, please click here to view the development on our website.
4. Colindale
This North London location is set to undergo an impressive regeneration scheme, as part of Boris Johnson's 2020 vision, which will see the NW9 suburb welcome approximately 10,000 new homes as well as 2,000 new job opportunities. With Colindale station being a key transport component in the area served by the Northern line, it is the perfect place for professionals to invest as they can escape the hustle and bustle of Central London but still have a convenient commute to work. Students can also benefit from living in Colindale as the Northern line services will provide a direct route to locations home to esteemed educational establishments, including King's Cross.
Galliard Homes is proud to present Silver Works to Colindale, a development that will comprises of impressive one, two and three bedroom apartments and six lavish townhouses, there is even disability-friendly units available. As well as showcasing an exemplary specification, Silver Works boasts an enviable location in North London's regeneration zone just a 10 minute walk away from Colindale Underground station.
Silver Works has now fully sold out however, please click here to view the development on our website.
5. Clapham
Clapham is a diverse area full of character that appeals to all walks of life, including young Londoners, families and City professionals. The luscious greenery of Clapham Common is one of the area's best assets because it provides a slice of a suburban lifestyle in the city. Clapham is a hub of exceptional transport links and is home to three Underground stations, which are served by the Northern line, and an Overground station which means that travelling into the heart of the capital is a hassle-free and easy option for commuting into work. Clapham is also famed for its diverse mix of shops, restaurants and café culture and can even be considered as a mini metropolis of South London, so it is no wonder that it is one of the most coveted locations to settle in London. Recently, Clapham has also been named as a focal location for where City professionals choose to settle, for further information please read our article about 'Why City Professionals Head to Clapham'.
Crescent House by Galliard Homes is a wise choice for a Buy-to-Let investment because it will be everything that a tenant could want in a London home, providing the best of both worlds with exclusive communal grounds and a gated entrance, in addition to having close proximity to all of the enviable amenities that Clapham has to offer.
For further information about Crescent House, please click here to view the development on our website.
6. Euston
The London location of Euston is seeing huge growth and more attention from investors because of its connectivity towards not only London, but also the rest of the country and its new-found presence in the capital's creative sector. Euston is also strongly associated with highly respected educational establishments, which is showcased by the various traditional college and medical buildings that give the district its unique character. Savills have said; 'The other bonus of close proximity to universities and colleges is that they can be a source of future employees,' which suggests that Euston is a solid choice for a Buy-to-Let investment because it is a hotspot for students and future professionals looking for a place to live.
Carlow House, part of Galliard Homes' Platinum Collection, is a perfect Buy-to-Let investment opportunity as it boasts an enviable location in an urban regeneration zone just an eight minute walk away from the majestic Regent's Park. This development exudes a unique character as it is stylishly adorned with designs by the renowned Rabih Hage and is the definition of luxury loft-style living. This development reaps the benefits from undergoing major expansion and is an investment prospect not to be missed.
Carlow House has now sold out, for further information please click here to view to development on our website.
7. Hounslow
With Londoners heading further into the suburban outskirts of the capital for affordability, Hounslow provides the ideal opportunity for Buy-to-Let investors looking to add to their property portfolio.
Situated just a few miles from Heathrow Airport, and with Crossrail expected to be introduced at the neighbouring town's mainline station, Hayes & Harlington, from 2020, investors can expect robust rental yields in the years ahead.
Hounslow was also recognised by The London Plan in 2011 as a Metropolitan Town Centre due to its regenerative appeal, and since then more than £3.5m has gone into the rejuvenation of the High Street; amplifying the area's reputation as a fantastic place to live, work and play.
In November 2015, hundreds of Buy-to-Let investors flocked to the launch of Trinity Square in Hounslow, and the 228 apartments on offer virtually sold out within just four hours - still available is a selection of move-in now studio apartments and a one bedroom apartment. Galliard Homes is proud to present, now sold out, Craneshaw House - an office conversion which offered 32 contemporary studios, and one and two bedroom apartments. All apartments at Craneshaw House came fully-furnished (at no extra charge), and buyers were able to choose from one of two complimentary offers - either one year's service charge paid or one year's letting and management fees paid. Galliard Homes' sold-out development, Central House, was another fantastic development - part of the new Terrace Collection.
Wondering whether Buy-to-Let is for you? Find out the benefits of investing in London and letting out your property with our dedicated Buy-to-Let guide.
Edited: 20th March 2023