For many of us, hearing the word 'Wimbledon' will immediately conjure a mental image of strawberries and cream, Henman Hill and the likes of Andy Murray and Serena Williams clad in bright white tennis outfits. But beyond being home to the world's most prestigious annual tennis tournament, Wimbledon itself is a sought-after location just south-west of central London with so much to offer and plenty to be explored, from trendy dining and drinking spots to fascinating cultural and historic landmarks.
The affluent neighbourhood of Wimbledon lies inside the London Borough of Merton and stretches from Richmond Park in the north to Raynes Park in the south, Plough Lane in the east and Kingston Vale in the west. Popular places of interest in this leafy corner of the capital include the 1,140-acre Wimbledon Common, Centre Court shopping mall, Wimbledon Lawn Tennis Museum and the brand new home ground of Plough Lane-based football club, AFC Wimbledon.
Property for Sale Wimbledon
Property price trends in this area for the last few years
Situated just outside of the metropolis, with London's financial centre within easy reach, Wimbledon is a fantastic area in which to put down one's roots. Over the last five years, the average price paid for a property in Wimbledon was £802,388 with flats and terraced properties making up the majority of sales.
Overall, sold prices in Wimbledon have risen by 12% in the past year according to Rightmove. Whether you are on the hunt for your perfect first home or Buy-to-Let properties for sale Wimbledon is a promising location for first-time buyers and Buy-to-Let landlords alike.
Explore our luxury apartments in Wimbledon.
Buying With Galliard
Developments
Galliard Homes has been the market-leading property developer in the capital for 30 years, developing homes for everyone from first-time buyers to Buy-to-Let investors. Galliard Homes' new development, Wimbledon Grounds, is no exception to this if you are looking for flats for sale in SW17. Together, Galliard's two new residential blocks — Stadia One and Stadia Three — will contain a mix of one, two and three bedroom apartments, all contemporary in style and fully equipped for modern living.
Our properties for sale Wimbledon currently start from £445,000 and those priced up to £600,000 are eligible for Help to Buy.
View our full list of luxury apartments in Wimbledon.
Top features of Galliard properties in the area
Whether you are searching for a suitable 1 bed flat for sale in Wimbledon as a Buy-to-Let investment, or you are trying to find your family the perfect 3 bed flat Wimbledon Grounds offers plenty of options to cater to every buyer type. The 2 bed flats for sale at Wimbledon Grounds are a great choice for those looking to purchase a property with a partner, friend or relative.
Throughout each property at Wimbledon Grounds, every detail has been carefully considered to ensure residents experience the highest standards of comfort. All kitchens are fully equipped with integrated appliances, while most main bedrooms come with their own en-suite. Virtually all properties also offer private external space, in the form of either a balcony, a terrace, or a garden.
All Galliard Homes flats at Wimbledon Grounds come fully-furnished at no extra cost, taking the responsibility of decorating and furnishing away from those who wish to move in straight away.
Help to Buy Wimbledon
At Galliard Homes, we understand that many young people find it tough to save money for a deposit on their first home. We are therefore proud to offer first-time buyers the opportunity to purchase through Help to Buy at a selection of our developments, including Wimbledon Grounds. This fantastic government-backed scheme enables homebuyers to purchase their chosen property with a deposit of as little as 5%. The property must be priced at £600,000 or under and the buyer must be eligible for the scheme. Learn more about Help to Buy.
How to start the process with Galliard
Whether it's your first home or a new addition to your investment portfolio, finding the right property can be challenging but Galliard Homes is here to help you every step of the way.
Scroll down to view our available properties for sale in Wimbledon. Alternatively, give us a call today on 020 7620 1500 and let us help you find your dream home.
Looking to buy outside of Wimbledon? We have a selection of properties available at Westgate House in Ealing that offer a similar interior design to what residents enjoy at Wimbledon Grounds and a community atmosphere. For more centrally-located apartments, check out our available properties for sale at TCRW SOHO in London's prestigious West End and The Stage Shoreditch in the capital's buzzing East End.
Living in Wimbledon
Many find themselves flocking to Wimbledon for its combination of village-style living and excellent transport connections; there aren't many London locations that are able to offer such a sought-after mix. Those wishing to indulge in its rich heritage will find its tennis history that dates back over 140 years with the Wimbledon championships an exciting factor. Wimbledon is split into two main parts with the town and the village, both of which offer a great selection of amenities; it is proving to be a great investment area for homeowners and investors alike, as it accommodates for those of all circumstances.
Transport links in the area
This notable South West London area offers great transport connections across London and beyond. Wimbledon is served by the District line and Northern line, while Wimbledon Overground station is operated by South Western Railway which has direct services to Portsmouth, Reading and more. Wimbledon's excellent transport connections ensure this area is a great investment opportunity with its easy access across the capital attracting more people to the area. The introduction of Crossrail 2 at Wimbledon station secures this area for future investments. It will provide even more connections to destinations beyond London such as Surrey and Hertfordshire.
Schools in Wimbledon
It should come as no surprise that Wimbledon, being such a popular location among families, has a variety of excellent establishments for all stages of education. To learn more, check out our guide to the top primary schools, secondary schools and further education institutions in Wimbledon.
How Safe is Wimbledon
Wimbledon is a very safe neighbourhood in comparison to other London areas and is part of the London Borough of Merton, which has the 5th lowest crime rate out of all 32 boroughs, according to the London Datastore.
Despite the surrounding area being safe, Galliard Homes is dedicated to ensuring all Wimbledon Grounds residents feel secure in their homes, so a video entryphone system has been installed in every property. Residents will also be provided with a key fob for exclusive access to on-site communal areas and building entrances. Secure residents' parking is also available at an additional cost.
Local History
We all know Wimbledon as the host of the long-established namesake tennis tournament but delve deeper into the history of this South West London neighbourhood and you will uncover a fascinating past extending as far back as the Iron Age. Plenty of examples of Wimbledon's enthralling history can be spotted in and around the area, from landmarks to cultural points of interest including the Grade II* listed Wimbledon Windmill, Wimbledon Museum, St Mary's Church which has existed since the 12th century, and a plaque marking where an Iron Age Hill Fort once stood.
Now an upmarket village with a medley of high-end boutiques, bistros and art galleries, Wimbledon Village was once a small medieval village.
Of course, we can't discuss Wimbledon's history without mentioning the Wombles. After her daughter mispronounced 'Wimbledon Common' on a walk, author Elisabeth Beresford was inspired to come up with the idea for her bestselling books about the fictional community of environmentally friendly furry creatures, which were then turned into a hit television series in the 1970s and 1990s.
Read more about the history of Wimbledon.
Architecture in Wimbledon
Dating all the way back to the Iron Age, Wimbledon has been home to many settlers over the centuries, and this is reflected in its architecture. Lots of the neighbourhood's residential streets are lined with terraced houses from the Victorian and Edwardian eras but walking around the area, you'll also come across various interesting structures that stand out from the crowd like the Wat Buddhapadipa Buddhist temple on Calonne Road. In more recent years, there has also been a rise in luxurious new-build residential developments in the area.
Looking for a new-build home in Wimbledon? Find it at Wimbledon Grounds.
Shopping and Entertainment in Wimbledon
Wimbledon's main high street is lined with art galleries and quirky boutiques as well as high-end shops and upmarket eateries. To the east of the neighbourhood, Garratt Lane has an array of places to eat, drink and shop. For everything else, a selection of sports retailers, pet shops, tailors, florists, bookshops, gift shops, grocery stores, antique vendors, and fashion boutiques can be found at Centre Court shopping mall.
When it comes to entertainment and leisure, those living in Wimbledon have an abundance of venues to choose from. The iconic New Wimbledon Theatre is the local spot to hit for a comedy show, a gig or a musical, but London's exciting Theatreland district is also within easy reach thanks to Wimbledon's excellent transport connectivity. Those living in Wimbledon can be within the West End in as little as 24 minutes if taking the Northern line directly from Tooting Broadway station to Leicester Square.
FAQs
Is it better to rent or buy in Wimbledon?
Working out whether it is better to rent or buy is a tough decision that requires a lot of consideration and largely depends if your circumstances and whether you want flexibility or stability.
If you are opting to buy your own property, you will have to pay more money upfront — such as a deposit, mortgage fees, legal costs and stamp duty charges — but there are homebuyer incentives and deals offered by vendors to help keep these costs down. Currently, Galliard Homes is offering an extended Stamp Duty Holiday, while schemes like Help to Buy allow buyers to reserve their property with a smaller deposit.
As a homeowner, you are responsible for everything that happens to your property whereas if you are renting, the landlord takes care of most things; however, the landlord also has the power to raise the rent or decide to sell the property. You will also never own the property so the money you are paying is not going towards your future, unlike owning a home where you build equity.
Below you will find a list of all of our available flats, apartments and homes for sale in Wimbledon, London SW19. If you know what you're looking for and would rather speak to us directly, call us today on 020 7620 1500.
---
112
MTK
12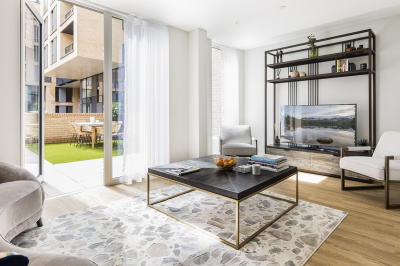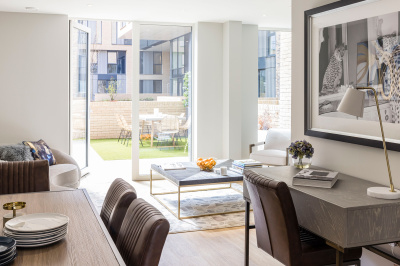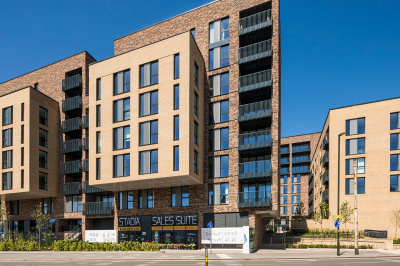 3 bedroom maisonette
First Floor
Wimbledon Grounds, Wimbledon, SW17 0BL
Incentives
Stamp Duty Holiday
Fully Furnished
This three bedroom maisonette at Stadia One demonstrates family living at its very best. With both a private garden and a private balcony, residents will enjoy plenty of outdoor space as well as access to on-site facilities including a squash and fitness centre.
112
MTK
10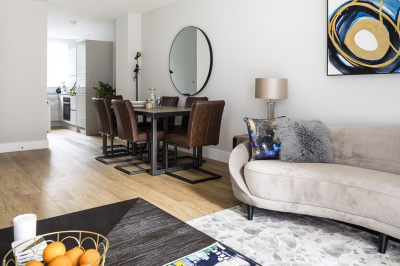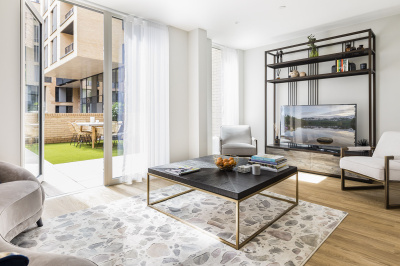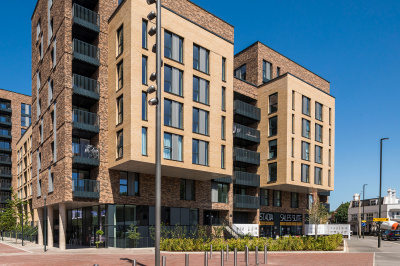 3 bedroom maisonette
First Floor
Wimbledon Grounds, Wimbledon, SW17 0BL
Incentives
Stamp Duty Holiday
Fully Furnished
One of a selection of maisonettes at Wimbledon Grounds, this three bedroom property will make an ideal family home. Set in a fantastic location with its own private garden and a private balcony, the property boasts plenty of space, three elegantly-appointed bedrooms and a fully-equipped kitchen.
112
MTK
6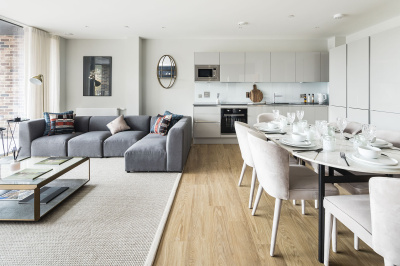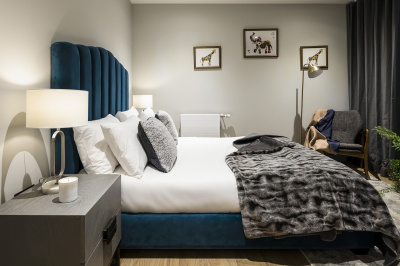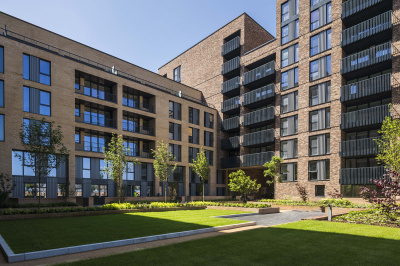 3 bedroom apartment
Second Floor
Wimbledon Grounds, Wimbledon, SW17 0BL
Incentives
Stamp Duty Holiday
Fully Furnished
This three bedroom apartment boasts high specifications throughout, from a private balcony to a designer kitchen, this South-West London property has it covered. Residents can find Earlsfield station an 18 minute walk away for connections to Waterloo Station in 13 minutes.
86
MTK
8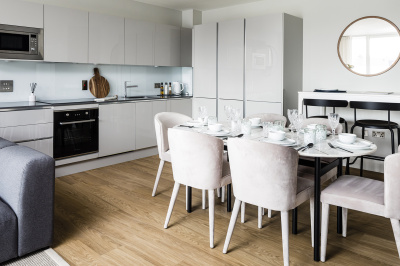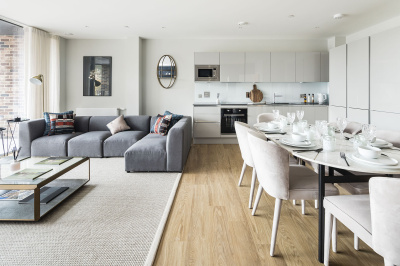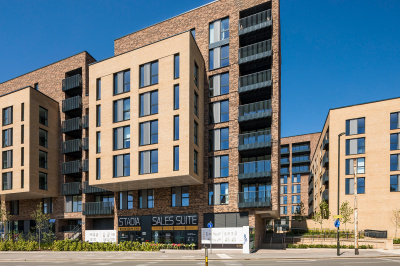 3 bedroom apartment
Second Floor
Wimbledon Grounds, Wimbledon, SW17 0BL
Incentives
Stamp Duty Holiday
Fully Furnished
Forming a fantastic living space for a young family, this three bedroom apartment offers residents premier finishes and a private balcony. Integrated appliances, a designer kitchen and access to on-site sport and retail facilities are just some of the key features residents can enjoy. 
85
MTK
8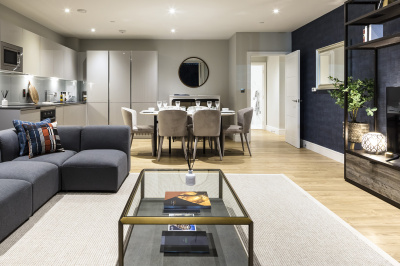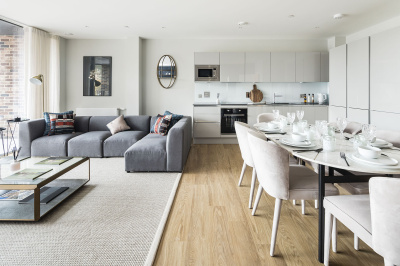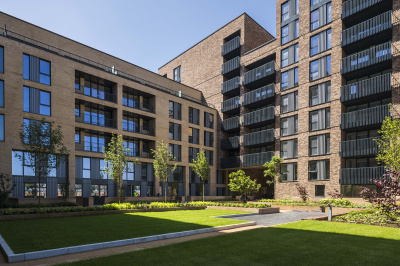 2 bedroom apartment
Seventh Floor
Wimbledon Grounds, Wimbledon, SW17 0BL
Incentives
Stamp Duty Holiday
Fully Furnished
Ideal for those working from home, this two bedroom apartment with a private balcony is offered fully-furnished with Stamp Duty savings. Ample storage will include a built-in wardrobe and two large storage cupboards for maximum space and functionality. On-site facilities include a fitness centre.
75
MTK
6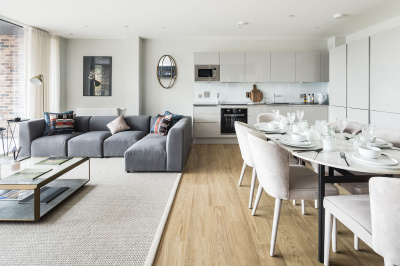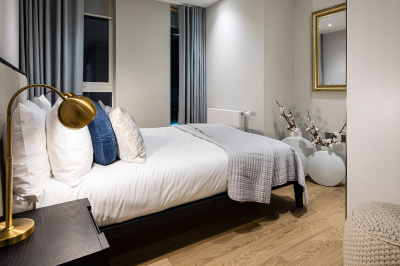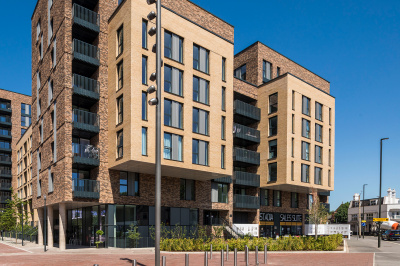 2 bedroom apartment
First Floor
Wimbledon Grounds, Wimbledon, SW17 0BL
Incentives
Stamp Duty Holiday
Fully Furnished
Help to Buy
For a young couple hoping to get on the property ladder in 2021, this well located two bedroom abode will be a fantastic first home. Residents can expect a modern interior design concept, two spacious bedrooms and a bright open-plan living zone with a south-east facing private balcony.
64
MTK
10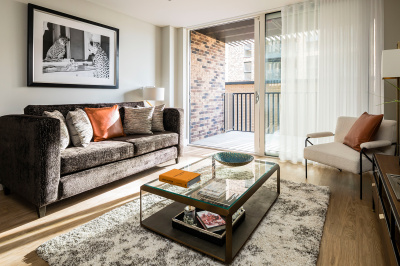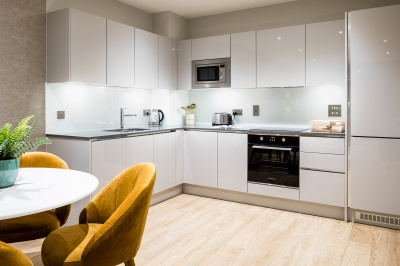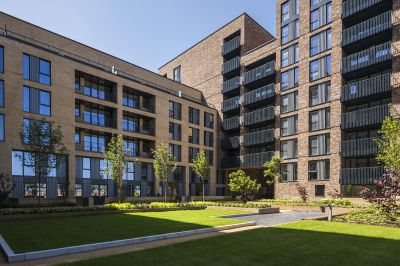 2 bedroom apartment
Second Floor
Wimbledon Grounds, Wimbledon, SW17 0BL
Incentives
Stamp Duty Holiday
Fully Furnished
Help to Buy
This striking property will make the perfect home for those seeking a chic two bedroom apartment in suburban South-West London. The kitchen features integrated appliances whilst the living area leads onto a private balcony. On-site lifestyle facilities include a squash and fitness club.
72
MTK
7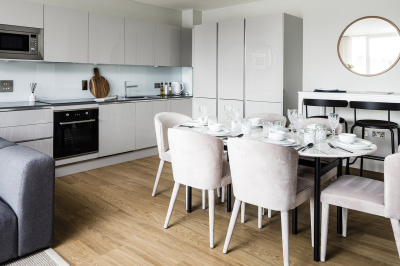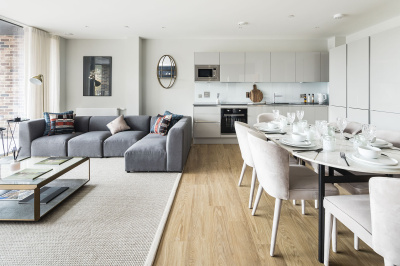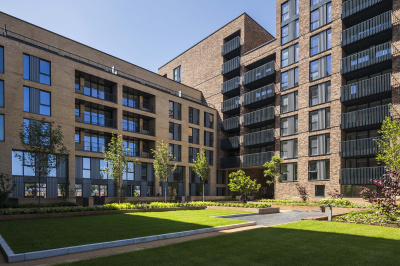 2 bedroom apartment
First Floor
Wimbledon Grounds, Wimbledon, SW17 0BL
Incentives
Stamp Duty Holiday
Fully Furnished
Help to Buy
This well-refined two bedroom apartment is host to a range of exceptional modern conveniences including a private balcony and fully integrated kitchen appliances. On-site amenities of this impressive new-build development will include retail and sports facilities such as a fitness centre.
68
MTK
6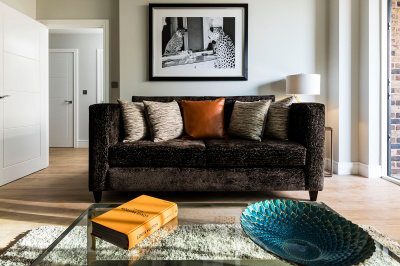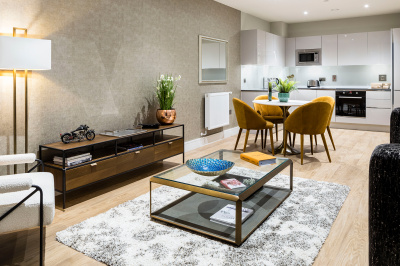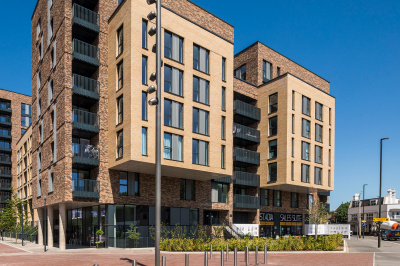 1 bedroom apartment
First Floor
Wimbledon Grounds, Wimbledon, SW17 0BL
Incentives
Stamp Duty Holiday
Fully Furnished
Help to Buy
Situated adjacent to a brand new football stadium, forming part of an impressive landmark in South-West London, this one bedroom apartment at Stadia Three presents an unmissable investment opportunity. Residents can enjoy premier facilities and specifications, including a designer kitchen. 
57
MTK
6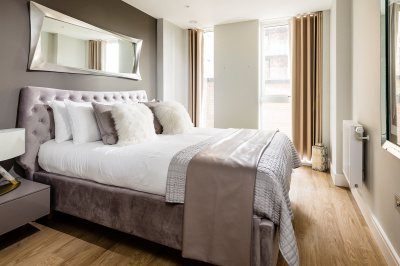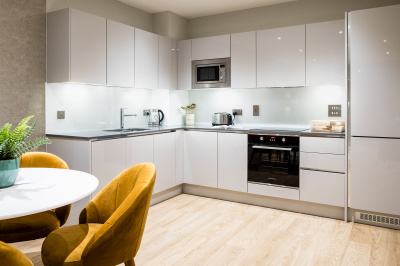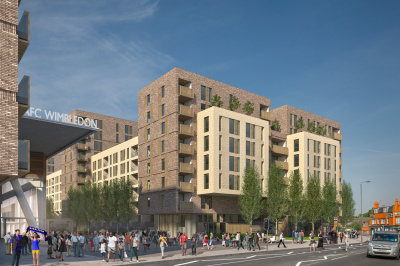 1 bedroom apartment
First Floor
Wimbledon Grounds, Wimbledon, SW17 0BL
Incentives
Stamp Duty Holiday
Fully Furnished
Help to Buy
Part of the Stadia One collection at this all-new leisure and residential landmark, this one bedroom apartment promises to provide the perfect base for a young professional. Features include a private balcony, a range of integrated kitchen appliances and access to superb on-site facilities.