London's property market has earned a reputation as one of the safest asset classes for investment, with luxury apartments promising impressive capital growth and high rental yields in both established Central London districts and emerging Prime locations.
As the historic centre of the English language and birthplace of cultural, legal and business practices adopted internationally, London is the world's leading financial centre for international business and commerce. With around 40% of the world's foreign equities trading here and its central time zone location between US and Asian markets, the capital is unquestionably a global leader.

London's Luxury Apartment Market
With London's property market growing rapidly, luxury apartments in the capital have become more popular every month. From city studios to large family homes, numerous luxury developments are currently being built throughout the capital.
London has always been a favourite city for successful professionals, but its luxury apartment market has grown massively in the last decade. New developments and refurbished luxury apartments are popping up across the capital.

A Real Estate Super City
Leading the way in business, culture and innovation, London's colossal presence on the world stage has made this city an international favourite for the super-rich. With around 40% of the world's foreign equities trading here and its central time zone location between the US and Asian markets, the UK capital is undeniably the natural choice for wealthy financiers. Equally, London has been ranked the third best student city in the world, resulting in a constantly replenishing demand for luxury rental apartments in Zone 1 locations.

Luxury Apartments in Prime Central Locations
Prime property prices – that is, the top 5% of homes valued at £5m and above – have risen faster in the last decade than any major city. There are also more Prime locations in London than there have ever been; once reserved for residential districts such as Mayfair and Chelsea, luxury apartments are now being snapped up in more easterly locations such as Canary Wharf, thanks to the increase in residential hybrids offering the chance to live, work and play all within one impressive location.

Why Invest in London Luxury Property?
As a global financial centre and cultural capital, London is one of the world's most dynamic and historically important cities. It's also an excellent city for property investment, as the growing value of Central London homes over the past decades indicates.Luxury London property has rightly earned a reputation as a relatively safe asset class for investment with any five-year forecast showing a return on capital and Prime London property virtually doubling in value every eight years.
Are You Interested in London Luxury Apartments?
London residential property has been a fantastic investment, with Central London homes doubling in value every eight years since the 1960s. The UK's economy combined with London's many unique attributes have made it a coveted location, and with emerging economies finding their love for the city too, its looks as if London's global pull is here to stay.
Galliard's Platinum Collection
From elaborate new-build high-risers to eloquently restored period buildings, Galliard Homes has handpicked the crème de la crème of London properties to feature within its exclusive Platinum Collection. Whether it's a Shoreditch studio affording superb convenience to the City of London, a Canary Wharf apartment offering elite lifestyle facilities or a West End penthouse enabling five-star living, Galliard's Platinum Collection offers an abundance of choice to suit all tastes and needs.
Sensational Offers
Whilst many Buy-to-Let investors can look forward to rental yields edging over the 4% mark in many of London's golden postcodes, Galliard is also offering an unmissable range of incentive offers. From paid Stamp Duty and complimentary gym memberships to free furniture packages and service charge breaks, a luxury apartment by Galliard Homes comes with more perks than just a first-class living space and an exceptional location.
If you are interested in finding out more about luxury apartments for sale, and how we can find the right property for you, browse the below properties or call us now for free advice on 020 7620 1500.
---
61
MTK
Platinum
8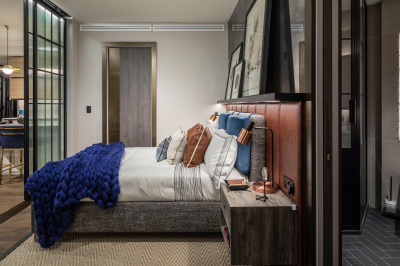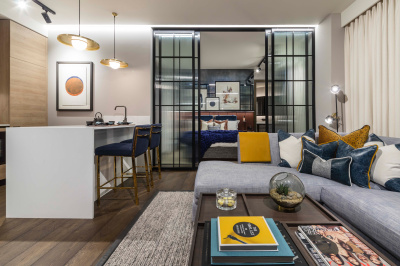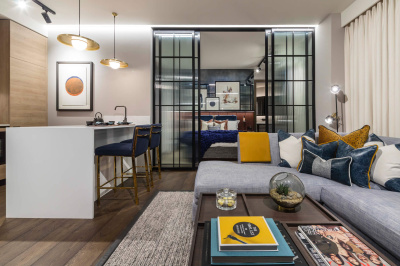 1 bedroom apartment
Fifth Floor
The Stage, Shoreditch, EC2A
Offering five-star living, this fashionable one bedroom apartment will showcase masterfully designed interiors with striking modern details. Everything you need will be on hand to enjoy life at The Stage including a gymnasium, cinema rooms and 32nd floor Sky Lounge and terrace.
87
MTK
Platinum
9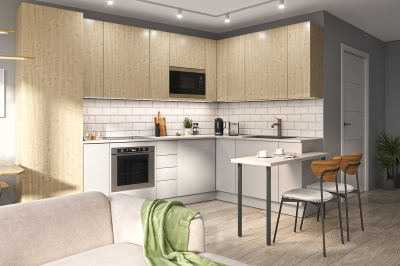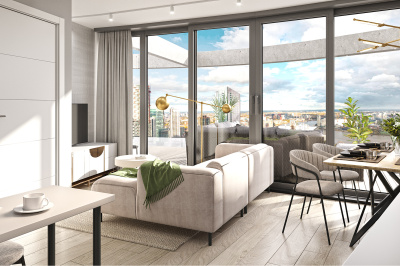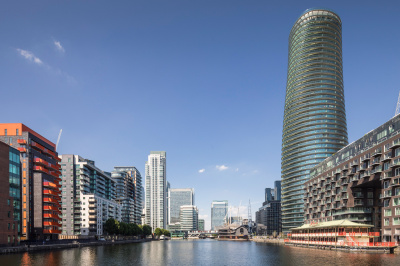 1 bedroom duplex
44th Floor
Baltimore Tower, Docklands, E14
Indulge in sheer luxury with this one bedroom duplex apartment at the renowned Baltimore Tower. Set to feature an open-plan kitchen and living area eloquently finished with bespoke interiors, residents will also enjoy a full-width terrace with unrivalled views across the capital.
54
MTK
Platinum
7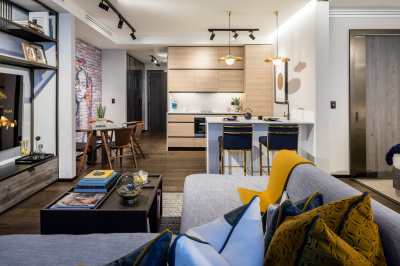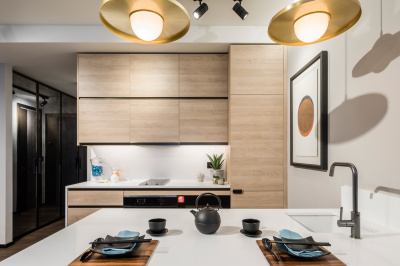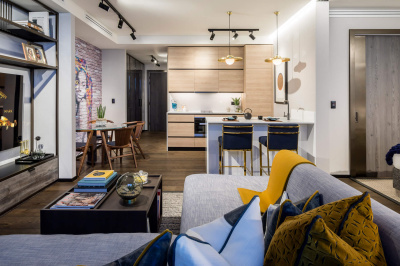 1 bedroom apartment
15th Floor
The Stage, Shoreditch, EC2A
In this remarkable one bedroom apartment in vibrant Shoreditch, residents will enjoy two private balconies, a walk-in wardrobe and high-end appliances by Miele. World-class amenities will also feature at the site, including a luxury gymnasium and a sky-high lounge and terrace.
71
MTK
Platinum
10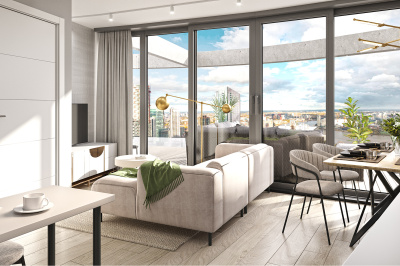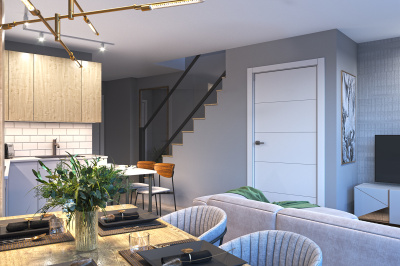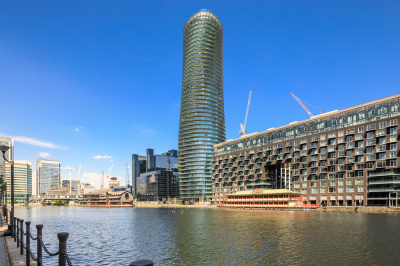 1 bedroom duplex
44th Floor
Baltimore Tower, Docklands, E14
Sitting at the top of one of the city skyline's most iconic buildings, this sensational duplex apartment will take luxury living to new heights. Highlights will include incredible panoramic views of Greenwich from 450 feet, a 24-hour concierge and private membership to an on-site leisure club.
55
MTK
Platinum
8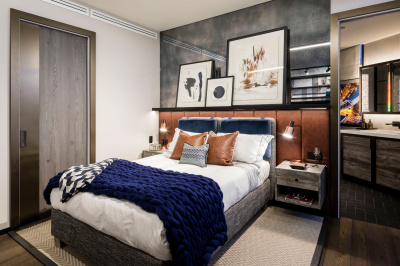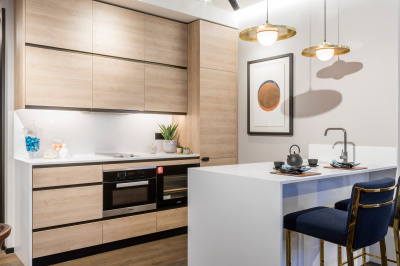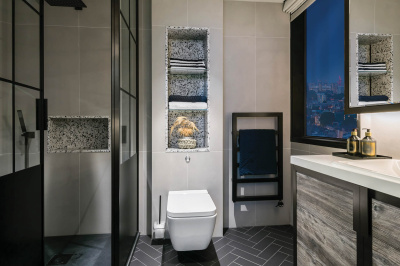 1 bedroom apartment
Fourth Floor
The Stage, Shoreditch, EC2A
Residents of this ultra-modern one bedroom apartment will be perfectly placed in the heart of buzzing Shoreditch. The Stage will be the ultimate destination to work, live and play, with a state-of-the-art gymnasium, two cinemas and a business lounge, along with a 24-hour bespoke concierge.
64
MTK
Platinum
10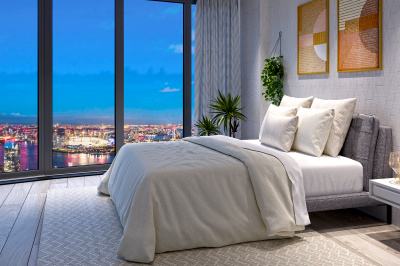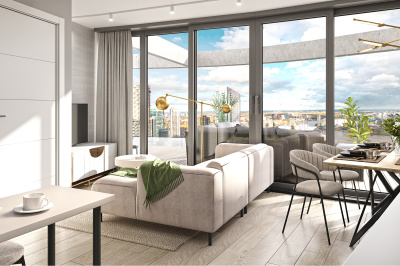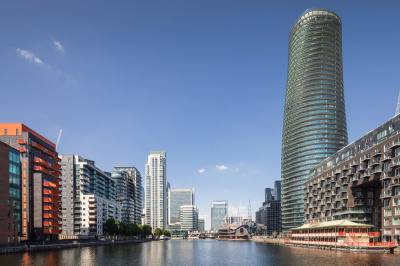 1 bedroom duplex
44th Floor
Baltimore Tower, Docklands, E14
This deluxe one bedroom apartment is set to offer breathtaking views of the Greenwich peninsula which can be observed via the expansive terrace. Five-star specifications and superior on-site facilities that include a private cinema will make this the ultimate place to call home. 
64
MTK
6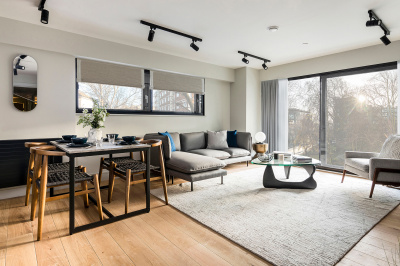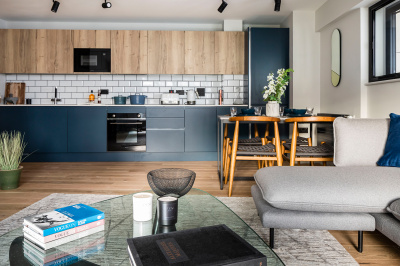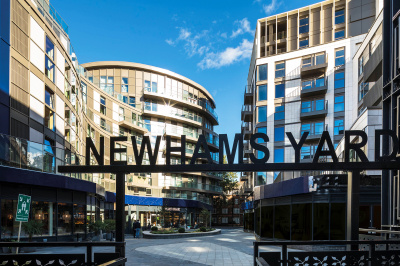 2 bedroom apartment
Third Floor
Newham's Yard, Southwark, SE1
Incentives
Stamp Duty Holiday
Fully Furnished
Situated in the heart of a sought-after Zone 1 location and just a 10 minute walk from London Bridge station, residents of this two bedroom apartment at Newham's Yard will enjoy a tranquil escape from a busy lifestyle. Stand-out features will include a designer kitchen and a private balcony. 
76
MTK
Platinum
9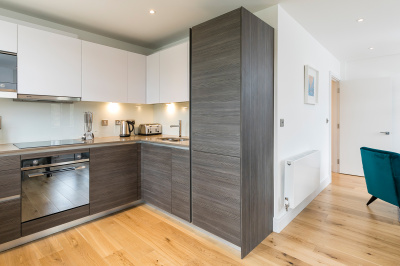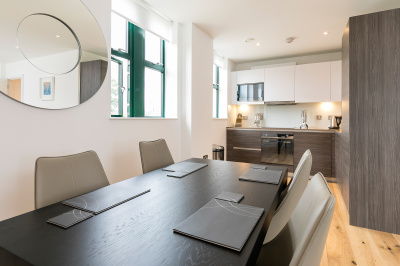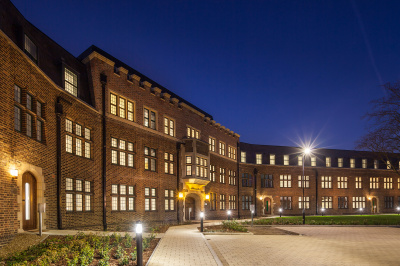 2 bedroom apartment
First Floor
Crescent House, Clapham, SW4
Galliard Homes presents this exquisite two bedroom apartment, now selling with a tenant in situ until June 2018. Key features include Smeg kitchen appliances, an LED smart TV to the living area, and an en-suite main bedroom. Clapham Common Tube station is just seven minutes' walk away.
65
MTK
Platinum
10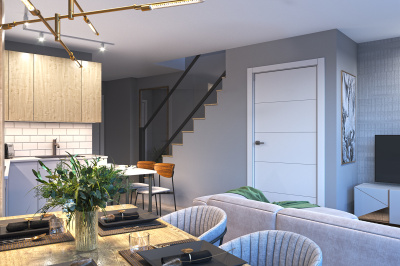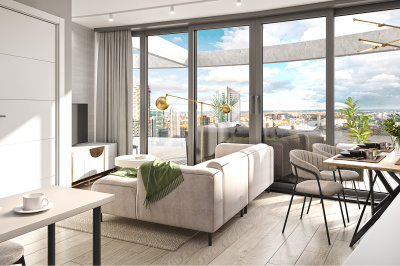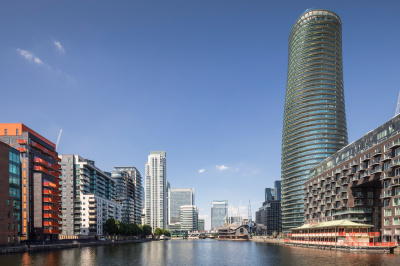 1 bedroom duplex
44th Floor
Baltimore Tower, Docklands, E14
Spanning 695 sq. ft. and located on the 44th and 45th floor of this award-wining development, this one bedroom duplex apartment showcases sheer luxury throughout. A generously-sized terrace offering striking views of the Canary Wharf skyline will ensure this enviable pad is the ultimate city home. 
64
MTK
Platinum
10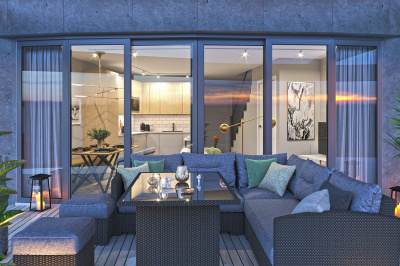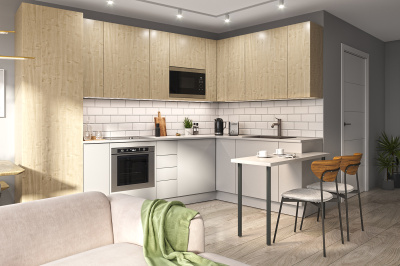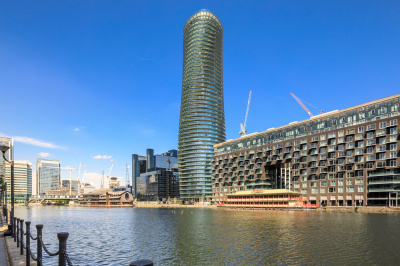 1 bedroom duplex
44th Floor
Baltimore Tower, Docklands, E14
The Arena Duplex Collection is made up of seven luxurious new apartments sitting atop the iconic Baltimore Tower in the Docklands. Residents will enjoy commanding views of Greenwich and beyond from their private terrace, and exclusive access to the private leisure club in the adjacent building.