Living in Bermondsey, London SE1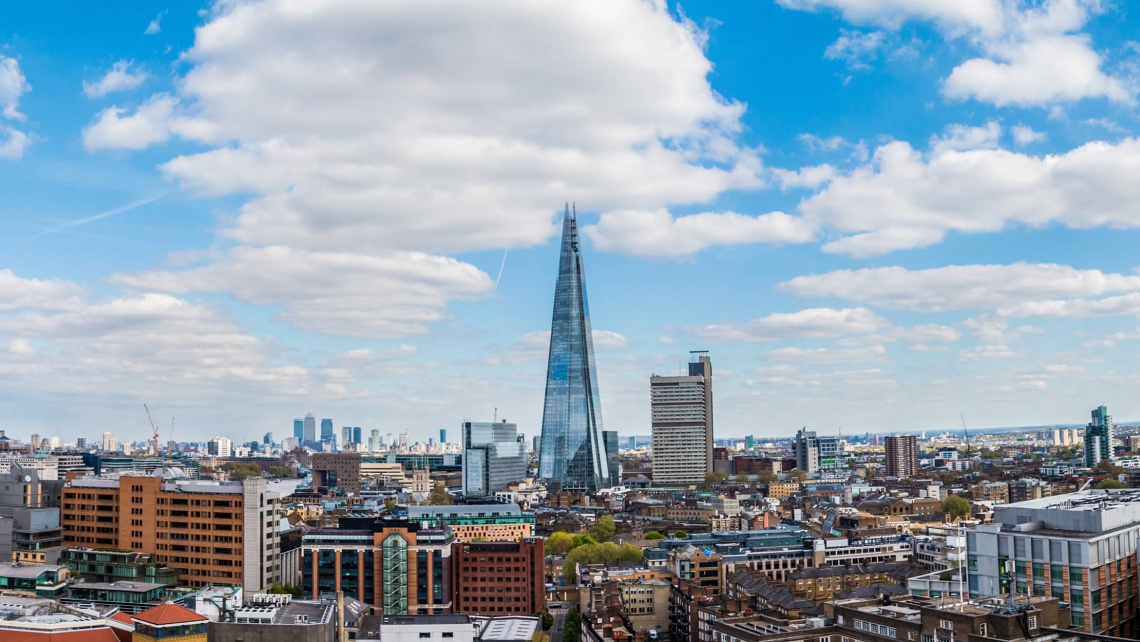 Sitting just south of the river, within walking distance of famous London attractions such as The Shard and Tower Bridge, and set against a backdrop of archaic docks and industrial warehouses, lies Bermondsey - a quirky and immensely coveted South East London location.
Bordered by Wapping in the north, Rotherhithe in the east, Peckham in the south and Southwark in the west, Bermondsey's distinctive character is observed in awe by all those who visit, and celebrated by locals who came to the area looking for the perfect blend of maritime and urban living.
The last 20 years has seen huge transformations for this London Borough of Southwark district. Walking down its packed streets, with Bermondsey Street's plethora of foodie havens, chic cafes and inviting bars - not to mention the famous food and antiques markets, and independent galleries on its doorstep - it's hard to believe that this plentiful pocket had once been considered derelict and past its sell-by-date.
Today it attracts a number of young city professionals looking for a vibrant location boasting a quaint village-like appeal and convenience to the centre of London; one moment you could be sipping a coffee in one of the oldest parts of London and the next you could be crossing the bridge into a concrete maze of bright lights and bustling streets.
Property in Bermondsey
Bermondsey is a fantasy land for anyone who loves a characterful conversion property. The area is dotted with former dockside factories and industrial warehouses, many of which stood dormant since the 1960s following the demise of Docklands trade, but have since been restored and converted into residential dwellings and commercial premises - some of which now include the most highly sought-after properties in the capital.
Having always had a keen-eye for areas with potential, Galliard Homes is proud to have a number of developments in the area within its vast property portfolio. A number of landmark schemes were introduced from the 1990s such as Spice Quay Heights, Tea Trade Wharf and Royal Oak Yard. Galliard even re-built an entire Victorian terraced street in Marcia Road, contributing to Bermondsey's revival as a hotspot for cosmopolitan living.
Newspaper House
Completed in 2015, Newspaper House is Galliard's latest SE1 development, located next door to London's home of the artistic, South Bank. Designed by Acorn Property Group's visionary architects, this development is visually striking both inside and out. Comprised of five contemporary two bedroom apartments and four outstanding three bedroom duplexes, residents can enjoy a spacious and highly-stylish environment to relax and revel in. Key features include access to a private balcony and designer kitchens by Liecht, plus for utmost convenience Southwark and Borough stations are both equidistant from the development, taking just seven minutes' walk.
Wapping Riverside
Part of Galliard's Platinum Collection, Wapping Riverside is a luxurious warehouse conversion situated in a Grade II conservation area, boasting loft-style features such as exposed brick feature walls, with premier specifications such as fully-equipped kitchens fitted with Smeg integrated appliances adding contemporary chic and urbanity to this truly unique development. Each apartment boasts access to a private balcony or terrace, offering mesmerizing views of the River Thames. This superb selection of 37 one to three bedroom apartments sits adjacent to Wapping Overground station, providing fast services to destinations in and around the City including Hoxton and Shoreditch High Street.
Marine Wharf East
Head east from Bermondsey and visitors will find themselves in the splendid Surrey Quays, home to Galliard's new development Marine Wharf East, which sits just one minute from the River Thames Path Walk. With an elite range of one, two and three bedroom apartments set around gorgeously-landscaped communal grounds, residents can enjoy a tranquil lifestyle embedded with all of the creature comforts needed to indulge in a contemporary lifestyle. Residents can benefit from luxury specifications including rustic oak flooring and video entryphone security, plus access to a private balcony, terrace or roof terrace. Conveniently, Surrey Quays Overground station is just 10 minutes' walk away for one-stop journeys to Canada Water (for connections to Canary Wharf - set to benefit from Crossrail from 2020).
Read more about property investment in the Docklands and Galliard's riverside developments here.
History of Bermondsey
Bermondsey was first mentioned in the Domesday Book of 1086 when the area was owned by William the Conqueror. It had once been home to a large abbey, where many of the monks responsible for the early development of the area had lived, but this was eventually closed as part of King Henry VIII's 'Dissolution of the Monasteries' in the 16th century.
As centuries passed, Bermondsey underwent many transformations, both infrastructural and reputational. For instance in the 17th century, the wealthy flocked to indulge in the apparent health benefits found in the Bermondsey Spa water, and to enjoy the fabulous pleasure gardens, visited by notable, affluent individuals including Samuel Pepys. Then following the industrial revolution, the area became a hotspot for factories, manufacturing mainly leather, cotton and wool. One of the primary industries in the area was the food business; with London's population rapidly increasing, a number of processing firms moved into the area, which is how Bermondsey coined its nickname 'London's Larder'. The first tinned food in Britain is said to have been canned here back in 1811.
Fast-forward to the 1960s when Docklands river trade came to a halt and Bermondsey suddenly entered an era of discontent until developers in the 1980s and 1990s breathed new life in to the area with their rejuvenating developments. Sir Terence Conran, the acclaimed designer and restauranteur was a huge contributor to Bermondsey and neighbouring Shad Thames' regeneration, including Butler's Wharf where a number of elite eateries now line the area.
Places of Interest
Historical
One of the area's oldest and most symbolic historical buildings is the Mary Magdalen Church, a Grade II listed site dating back more than 700 years. With magnificent structures such as The Shard dominating this section of London's skyline, it's immensely refreshing to observe the contrast of antiquated masonry and gothic architecture that this coveted church demonstrates.
Cultural and Creative
The Fashion and Textile Museum, founded by British fashion designer Dame Zandra Rhodes, is a must-see for any fashion or design enthusiast. With new exhibitions constantly popping up, this museum will offer a different experience with every visit, from parades of glamour from the Jazz Age to exclusive shows dedicated to past and present artists. The building itself is a fashion statement, donning a bold colour scheme of yellow, bright blue, hot pink and burnt orange.
If that wasn't enough to satisfy your creative curiosity, the UK's leading studio and gallery for contemporary glass art, London Glassblowing, is definitely worth paying a visit. Located on Bermondsey Street, take a look at the 'Master of Glass' Peter Layton at work and even give it a try yourself!
Bermondsey is also home to one of the world's leading galleries for contemporary art, the White Cube. The site opened in 2011 and spans more than 58,000 sq. ft. making it the largest commercial art space in Europe. Step in and have a browse or take a seat in its 60-seat auditorium to hear a lecture or watch a film by today's leading artists.
For those who love a good street festival, you're in luck! Held annually, the Bermondsey Street Festival is all about food, fashion, entertainment and music - plus the highly-anticipated event of the year, the Bermondsey Dog Show. A variety of artists and musicians take to the streets to showcase their work and create an infectiously energetic atmosphere, whilst more than 30 local restaurants celebrate by taking their culinary delights to the streets for everyone to tuck in and enjoy.
Entertainment
Located underneath City Hall near Tower Bridge, The Scoop is an outdoor amphitheatre seating approximately 800 people, and is used for free public entertainment to show films, and host musical, theatrical and dance productions.
For those who relish watching a classic film at an arthouse cinema, the independent Kino Bermondsey is a fantastic choice. Here you can enjoy all of the new releases, as well as old-school and indie films, within its intimate 52-seat movie theatre.
Shopping
Antique lovers and bargain hunters should definitely head to Bermondsey Square to explore its antiques market, held every Friday. From fine china to lavish pieces of furniture and jewellery, visitors are bound to find something that takes their fancy.
Food and Drink
Whilst Borough Market is renowned as London's foodie mecca, another fantastic destination for a taste of artisan delicacies is Maltby Street Market. This weekend market offers anything from fresh seafood to succulent cured meats and homemade preserves. During the week, B Street Deli - the area's local delicatessen, home to sweet and savoury treats from across the globe - is sure to satisfy any cravings until the next market day comes around.
For an unforgettable restaurant experience, Bermondsey Street has a dizzying amount of choice, offering delectable flavours from around the world in dazzling modern venues and edgy warehouse conversions. For Spanish tapas, head to the hipster hideout Pizarro, or for European cuisine accompanied by one of the exclusive house cocktails, take to Village East. Burger fans should no doubt head to Tanner & Co - the home of good old British grub, an irresistible bottomless brunch and the 'best burger in Bermondsey'.
For a memorable upmarket experience, Le Pont De La Tour - founded by Sir Terence Conran - is a swish French restaurant near Tower Bridge that was once visited by Tony Blair and the Clintons back in the 1990s. Restaurant Story is yet another fantastic choice for anyone looking for something a little different; enjoy a six-course or 10-course menu from this Michelin star restaurant where guests are invited to bring a book to add to the restaurant's bookshelves for future diners to browse.
Talking of losing yourself in a book, The Watch House is a popular artisan coffee house on Bermondsey Street, offering delicious delights freshly-sourced from Borough Market.
Nightlife
In true Bermondsey style, the Hide Bar is a warehouse cocktail bar where bartenders create unique concoctions for guests to enjoy, whilst Two One Four Bermondsey is an underground speakeasy bar - a firm favourite with gin lovers as they handcraft their own tonic water! For something a little different, Bermondsey Arts Club & Cocktail Bar offers an Art Deco-styled atmosphere coupled with intoxicating live jazz music.
Green Space
Being a concrete jungle of quirky hideouts, independent coffee shops, markets, restaurants - many designed within the walls of a former warehouse - and, not to mention the nearby docksides, there leaves very little room for green space. But guests and residents ought not to be disappointed, Bermondsey Spa Gardens is a wonderful little hideaway, featuring picnic areas, a public plaza and a children's playground.
For more expansive green space, Southwark Park in Rotherhithe is less than 20 minutes' walk away, offering 63 acres of refreshing green space with a wildlife garden, boating lake and sports facilities.
Fun Facts about Bermondsey
Jacob's Island - a former rookery in the centre of Bermondsey - was immortalised in Oliver Twist, where Charles Dickens described the area as a 'repulsive lineament of poverty'!
Education
Primary schools in Bermondsey include St Joseph's RC and Southwark Park, both of which have been applauded as 'outstanding', whilst secondary schools in the area include the City of London Academy and the Harris Academy.
Local Authority
Getting There
Underground
Key destinations direct from Bermondsey Tube station (Jubilee line, Zone 2):
Canary Wharf 4 minutes
Waterloo 6 minutes
Bond Street 10 minutes
Stratford 16 minutes
Edited: 14th November 2022