Positioned just north of Oxford Street, Fitzrovia is one of the West End's most coveted districts. Known for historically being a glamourous stamping ground for famous writers, artists and celebrated figures, Fitzrovia remains an affluent quarter with a slight bohemian edge and is a hotspot for prime property.
As a result of its central location, rich history and mix of old terraced houses and new-build flats for sale, Fitzrovia property is highly sought-after for luxury homeowners and global investors. This West End district is also popular among young buyers seeking a boutique suite in the heart of London through the government-backed Help to Buy scheme. Check out our guide to buying a house for first time buyers to learn more.
Just south of Fitzrovia in the district of Soho sits TCRW SOHO, the latest collection of luxury apartments to be added to Galliard's impressive West London residential development portfolio. The new Tottenham Court Road West residences are situated on historic Dean Street above the brand new Crossrail ticket hall and will comprise 92 elegantly-appointed properties in total, ranging from spacious studio apartments to three bedroom penthouses. Galliard's reputable high standards will be demonstrated throughout each property's specification, making these residences some of the most desirable flats for sale in the West End and an investment opportunity not to be missed. With a 24 hour concierge provided by elite residential block management providers, Rhodium, residents of this exclusive new address in the heart of the West End will be well looked after and treated to a luxurious five-star lifestyle service.
To learn more about TCRW SOHO, call our sales team on 020 7620 1500 or email sales@galliardhomes.com.
Property price trends in Fitzrovia
According to HM Land Registry, the price paid for property in Fitzrovia averaged at £1,690,649 over the last year, and the majority of these sales were flats. Over the past decade, house prices in Fitzrovia have risen by forty-four percent, Zoopla revealed.
While the UK property market has seen a slight dip over the past year, Savills predicts that prime central London will rebound strongly, with prices forecast to increase by three percent in 2021, seven percent in 2022 and twenty-two percent in total over the next five years. Demand is on the rise for homes with a large living room, external space, off street parking and lifestyle facilities, with many buyers turning their attention to prime properties for sale in Fitzrovia — both freehold and leasehold.
Galliard developments in Fitzrovia
Galliard Homes is an esteemed London property developer that has been building its reputation to an incredibly high standard for 30 years. Having completed a number of successful West End developments in the past, we know what makes a development stand out from the rest.
Expected to complete by 2023, TCRW SOHO is a £55m project purchased by Galliard Homes from TfL. It is the company's latest development coming soon to the West End, but examples of our past work in Fitzrovia and the surrounding neighbourhoods include: The Chilterns, Marylebone, which is home to some of the finest boutique apartments London's prime property market has to offer and boasts an interior design concept by the renowned Rabih Hage; Hanway Gardens, a development in Fitzrovia made up of listed and contemporary buildings containing properties that range from luxury suites to duplexes and penthouses; Marconi House, an award-winning development in Strand built behind a grand Grade II listed facade.
Top features of Galliard properties in Fitzrovia
A Fitzrovia postcode is the perfect choice for city professionals who need a prime central hub with exceptional travel connections to the rest of the city, or for overseas investors looking for the perfect pied-à-terre. A Galliard Homes property will guarantee quality, class and incomparable specification that will provide an enviable luxury living experience.
At TCRW SOHO, the interior design of each modern apartment is lavish and sophisticated, drawing inspiration from the development's opulent surroundings. Every luxury apartment will have an airy open plan kitchen with integrated appliances by Miele, and one bathroom, two bathrooms or three bathrooms with elegant marbled tiling, underfloor warming and Geberit AquaClean technology. A bespoke fitted wardrobe will feature in each double bedroom. Meanwhile, those living in a luxury penthouse apartment at TCRW SOHO will not only enjoy private outdoor space with views from their top floor apartment, they will also benefit from a large living room with beautiful coffered ceilings and programmable mood-lighting. Some are even set to boast the ultimate must-have for entertaining and impressing guests: a feature cocktail bar with decorative open shelving for storing wine and liquor.
Leasehold apartments and penthouses at TCRW SOHO start from £999,999. If you wish to take a tour of properties for sale in Fitzrovia and the surrounding area, Galliard Homes is proud to offer both face-to-face and virtual viewings.
Local history
Historically known as a flamboyant area where famous writers and artists would hang out, Fitzrovia has evolved into a popular upmarket area which attracts many companies and homebuyers from across the world.
The district is said to have got its name from Fitzroy Square, one of London's most desirable Georgian squares, or Fitzroy Tavern, a local haunt that has been frequented by many luminaries over the years and still stands today. During the interwar years, the district became popularly known as 'Fitzrovia' among many of the acclaimed authors and noteworthy names who once called it home, including the likes of Virginia Woolf, George Orwell, Thomas Paine and George Bernard Shaw.
Nowadays, the appeal of Fitzrovia is heightened by its links to the rest of the capital, and the arrival of Crossrail in the near future which is set to bring even more connectivity to this flourishing part of London.
Architecture in Fitzrovia
Fitzrovia is steeped in history and, today, its charm is still retained in its grandiose period architecture and pleasant grassy squares. The area's quaint narrow streets, old taverns and prestigious Georgian buildings sit alongside trendy boutiques, quirky art galleries, lively bars and offices where creatives and companies have based their headquarters. Many interesting buildings, such as the 19th century UCL Cruciform Building and the Croatian Embassy can also be found in the neighbourhood.
Fitzrovia is anchored by the BT Tower. Perhaps one of the most famous structures in the capital, this landmark was built in the sixties and stands 190m tall. For years, the tower was celebrated for its revolving restaurant on the 34th floor, which gave diners an incredible 360 degree panoramic views of the capital, but it has since been closed.
There are new developments on the rise in and around Fitzrovia, giving buyers looking for a centrally-located leasehold apartment, a freehold apartment or house, or somewhere with a share of freehold plenty of options.
Transport in Fitzrovia
With a central location, the highly-anticipated arrival of Crossrail, and six underground stations to choose from, getting around in Fitzrovia is extremely easy. Residents of the district are superbly connected to the City, Canary Wharf, the Royal Parks, and Heathrow Airport.
The Circle, Hammersmith and City, and Metropolitan lines pass through the north of the district, stopping at Great Portland Street, Warren Street and Euston Square stations.
Goodge Street station, which is on the Northern line, sits in the heart of the district and provides direct connections to Waterloo, Charing Cross and Camden Town.
Just outside the district of Fitzrovia, you'll find Oxford Circus and Tottenham Court Road. With these two stations on the doorstep providing Bakerloo, Central, Victoria and Northern line services as well as the future Crossrail service, the Elizabeth line, the rest of London becomes your oyster.
Education in Fitzrovia
From excellent primary schools to top ranked universities and renowned fashion colleges, Fitzrovia is surrounded by fantastic educational institutions for all ages. Ranked 10th in the QS World University Rankings, University College London (UCL) is located in Bloomsbury but parts of the campus are situated in Fitzrovia. The University of Westminster and the reputable University of Law also have a campuses based in Fitzrovia.
There are many options in and around Fitzrovia for student property investors looking for a contemporary apartment or a studio flat for sale close to these London campuses.
There are many options in and around Fitzrovia for student property investors looking for a contemporary apartment or a studio flat for sale close to these London campuses.
Shopping and entertainment
Fitzrovia's quiet streets come alive in the evening. From acclaimed Michelin-starred restaurants and trendy cocktail bars to prestigious five-star hotels and charming pubs, Fitzrovia offers plenty of choice when it comes to dining. As well as being a haven for foodies, the area is also just a couple of streets away from London's Theatreland. Oxford Street, one of London's most famous shopping roads, runs along the southern part of the neighbourhood. Shoppers will find everything they could ever need, from high-street favourites to high-end jewellers, to world-famous department stores such as Selfridges.
How to start the process with Galliard Homes
From London Help to Buy to an extended Stamp Duty Holiday, many Galliard properties are available to purchase with attractive homebuyer incentives. Whether you're on the hunt for a studio apartment in the centre of London, a one bedroom flat with two bathrooms, or an impressive penthouse apartment, Galliard Homes proudly offers a mixture of properties to cater to all types of buyers and is here to help.
Eager to start your property search? Give our friendly sales team a call today on 020 7620 1500. Alternatively, if you prefer to look online, you can browse using our handy property search tool.
---
156
MTK
Platinum
7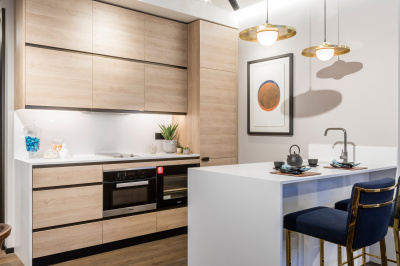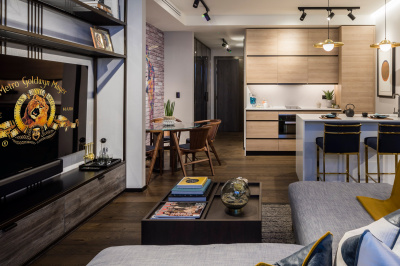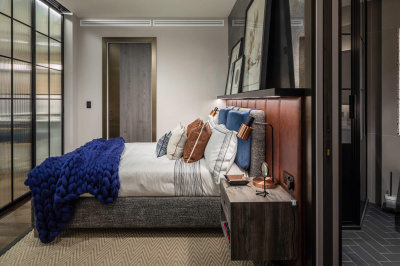 3 bedroom apartment
26th Floor
The Stage, Shoreditch, EC2A 3LP
An exclusive three bedroom apartment in the heart of Shoreditch, residents will relish unique interiors and five-star facilities. Rhodium will be on hand around the clock to offer residents a bespoke concierge service.
160
MTK
Platinum
8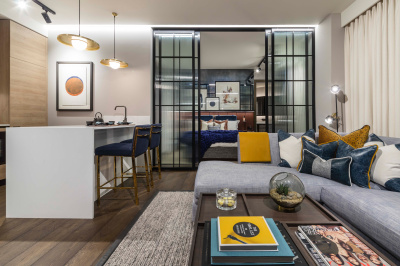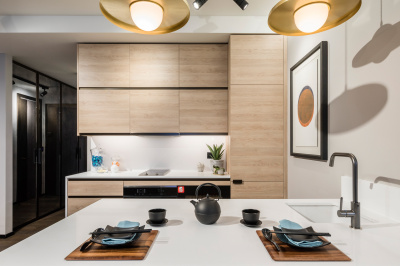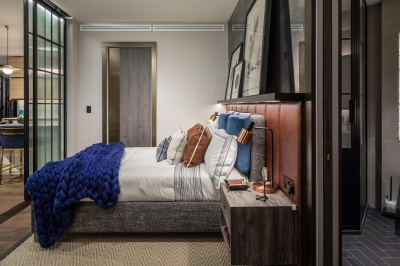 3 bedroom apartment
19th Floor
The Stage, Shoreditch, EC2A 3LP
This sensational 19th-floor three bedroom apartment will exude cutting-edge style and custom interiors. Residents will enjoy relaxing on a choice of two private balconies or a private terrace with views towards Canary Wharf, as well as the use of a 24-hour bespoke concierge.
134
MTK
Platinum
8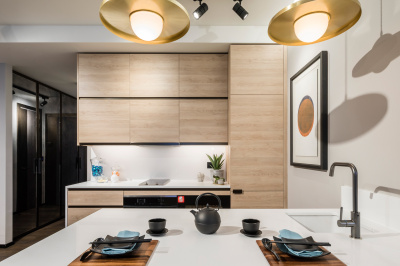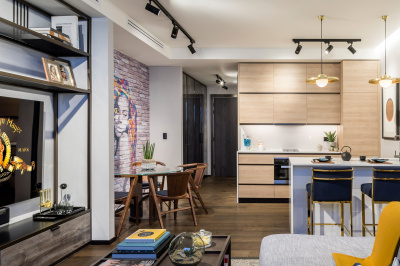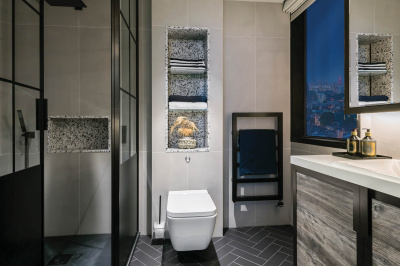 3 bedroom apartment
29th Floor
The Stage, Shoreditch, EC2A 3LP
With two private terraces and access to a 32nd-level sky lounge, residents of this three bedroom apartment will delight in breath-taking views of Central London. Ultra-luxury living spaces will be complemented by a bespoke 24-hour concierge service by Rhodium.
107
MTK
Platinum
8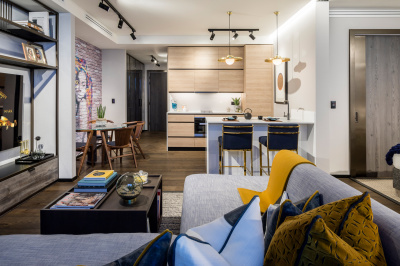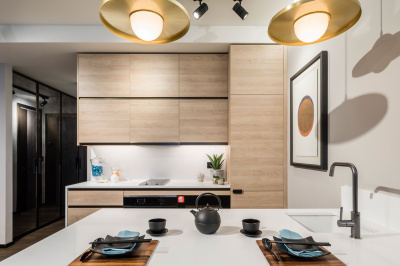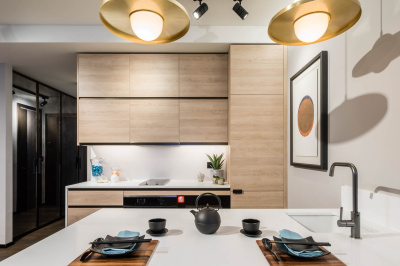 2 bedroom apartment
14th Floor
The Stage, Shoreditch, EC2A 3LP
Set within the heart of Shoreditch, The Stage promises to deliver a plethora of exclusive lifestyle facilities to its residents. With a bespoke 24-hour concierge service by Rhodium, a games lounge and two screening rooms, residents will enjoy the luxury of five-star living. 
90
MTK
Platinum
5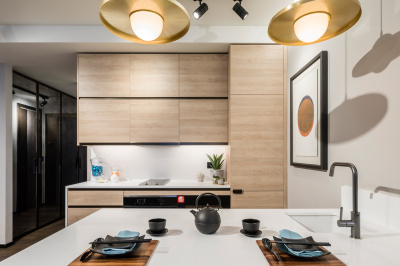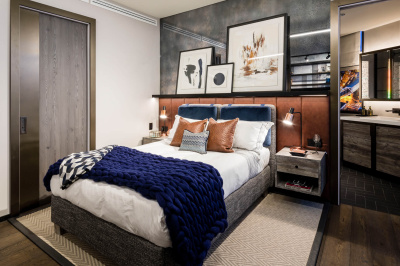 2 bedroom apartment
12th Floor
The Stage, Shoreditch, EC2A 3LP
Boasting chic interiors, three private balconies and a remarkable terrace, this two bedroom apartment will epitomise complete luxury. Not only will residents benefit from a superb location in the heart of Shoreditch, but they will also enjoy unrivalled facilities and a 24-hour bespoke concierge.
79
MTK
Platinum
8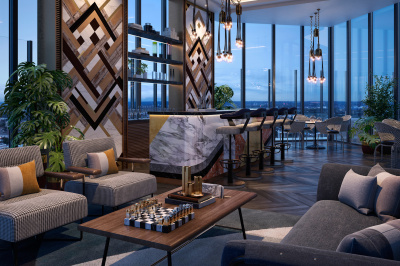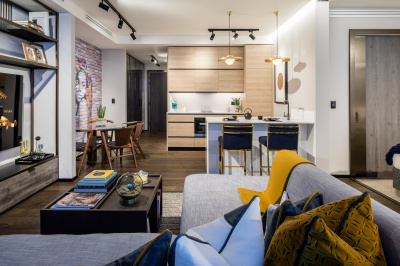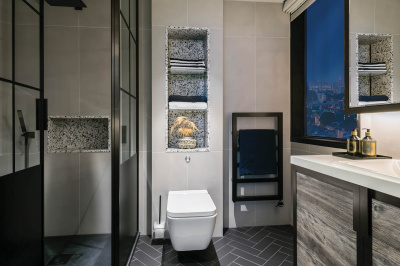 2 bedroom apartment
13th Floor
The Stage, Shoreditch, EC2A 3LP
One of Shoreditch's most exciting developments, The Stage will offer residents a lifestyle like no other. This dual-aspect apartment will be ideal for entertaining; two private balconies, a private terrace and multi-room speaker technology will ensure residents will be the envy of their friends.
79
MTK
Platinum
7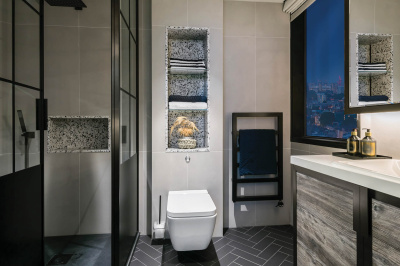 2 bedroom apartment
12th Floor
The Stage, Shoreditch, EC2A 3LP
Residents of this two bedroom apartment will enjoy access to a private terrace and private balcony, plus the convenience of being just a five minute walk from Liverpool Street station. The choice of exclusive lifestyle facilities will further add to the appeal and originality of The Stage.
79
MTK
Platinum
7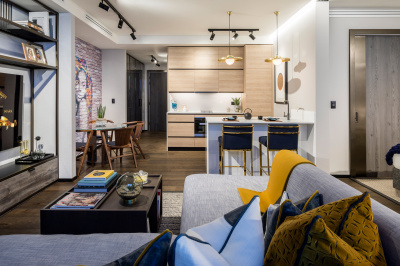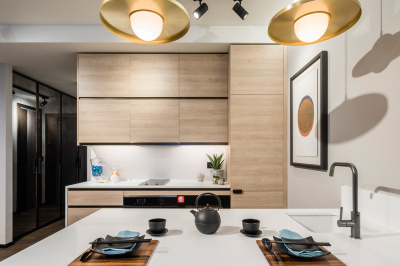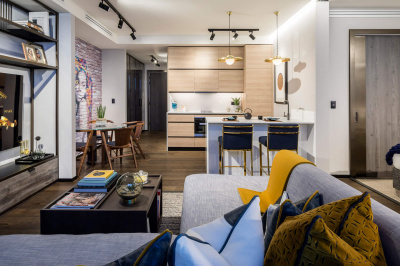 2 bedroom apartment
Fourth Floor
The Stage, Shoreditch, EC2A 3LP
Residents of this stylish two bedroom apartment will have access to their own sizeable private terrace and an additional private balcony. The Stage will be superbly situated, while it will also be home to a host of world-class facilities, such as a state-of-the-art gymnasium and two luxury cinemas.
90
MTK
Platinum
7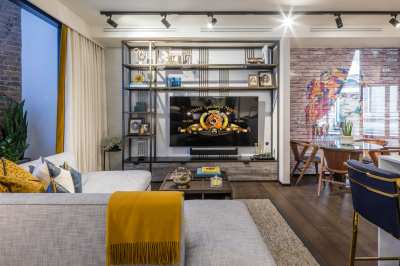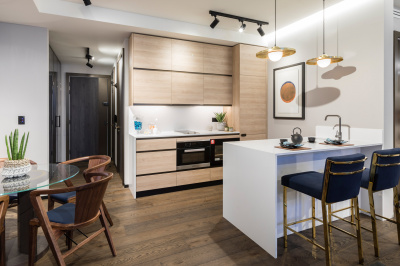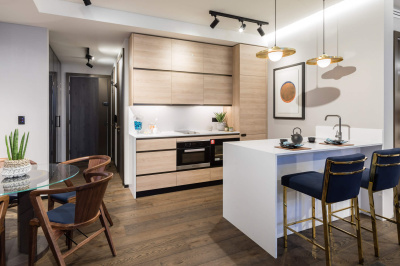 2 bedroom apartment
Second Floor
The Stage, Shoreditch, EC2A 3LP
Defined by its high-end, industrial design, this two bedroom property will boast plenty of living space and two private balconies. A 24-hour concierge will be provided by Rhodium, while residents-only five-star facilities will include bowling lanes and a cinema room.
61
MTK
Platinum
8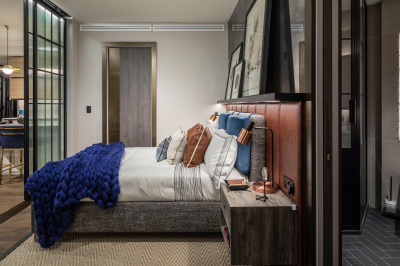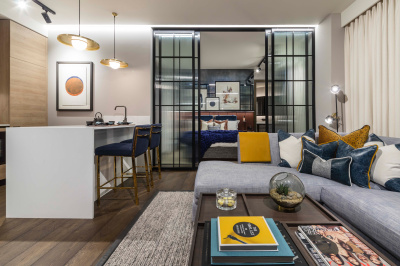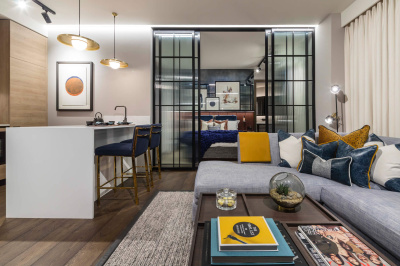 1 bedroom apartment
Fifth Floor
The Stage, Shoreditch, EC2A 3LP
Offering five-star living, this fashionable one bedroom apartment will showcase masterfully designed interiors with striking modern details. Everything you need will be on hand to enjoy life at The Stage including a gymnasium, cinema rooms and 32nd floor Sky Lounge and terrace.