Inward Investment on London's Housing Market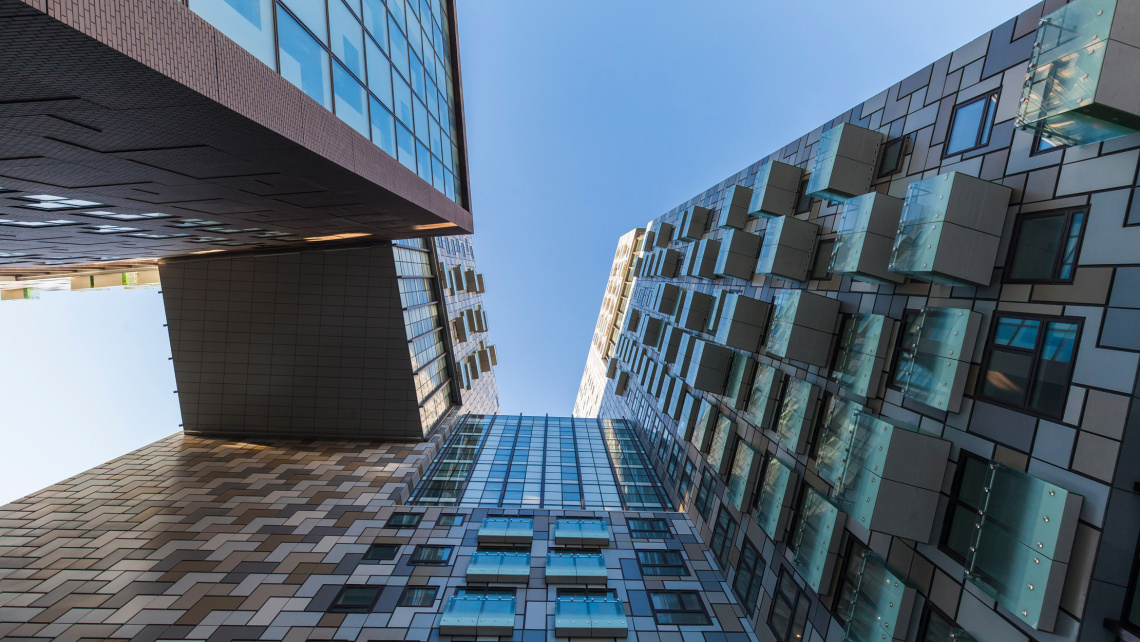 Last year, London was commended as 'the single most important location for foreign direct investment in the UK' whilst in 2014 the capital was found to have brought in more overseas investment than any other city in the world. Since then we've had Stamp Duty hikes and Brexit, but despite concerns for a slowing market, London's property scene is still flourishing, largely as a result of the influx of inward investment.
When asked about the current and pending state of London's housing market following Brexit, Galliard's Sales Director David Galman confidently responded: "Buyers - whether they are owner occupiers or professional investors - need to remember that long term, property is still the best performing investment asset class around."
Read more about property investment and what it can offer.
The Significance of Inward Investment
Despite many using inward investment as a scapegoat for London's rising property prices, foreign investors have, in fact, played a crucial role in bolstering the property market.
Firstly, the majority of overseas investors tend to invest off-plan compared to domestic buyers. With this comes a mutually beneficial result for both the investors and the property market, whereby investors will most likely profit from capital growth later down the line and as a result of pre-completion sales, developers and local councils can then commission the construction of further homes including affordable properties. For example, Savills found that off-plan sales to overseas investors helped to finance 3,000 new affordable homes. If investment was restricted or overseas investors suddenly became uninterested in the London market, developers would be at risk of having to halt construction, which could be extremely costly and detrimental to the housing market.
Research by Jones Lang LaSalle discovered that more than £3bn was brought into London's new-build sector in 2012, which was 'critical to underpinning the market as a whole'. However, surprisingly, research from London First found that 38% of investors buying in Prime Central London in 2012/13 were from overseas, which was found to be the same back in 1990! What we've started seeing in the last couple of years - and particularly since the start of 2016 following government tax changes and the decision to leave the EU - is a decrease in the number of domestic purchasers now being priced out and a weaker pound, providing unmissable bargains for international buyers.
Secondly, it's wholly undeniable that London is now vastly multicultural with almost 40% of Londoners not born in the UK. To have limited international investment in a city that is largely international itself would be both unreflective and unrealistic. London is an established world city, Super City and a global leader in innovation, winning the praise of onlookers from around the globe - many of whom see London property as one of the most desirable and rewarding assets currently around. Last year in EY's UK Attractiveness Report, more than half of surveyed global executives selected London as the most attractive city for investment, followed by Paris and Berlin.
Bolstering Buy-to-Let
For many who question inward investment, a top priority is whether or not the properties will be let out or if they will simply sit empty, however research suggests that more than 85% of all new-build homes purchased by overseas investors are rented out.
Back in 2001 only 15% of Londoners rented, according to London and Partners, but today approximately one in three of Londoners rent, making it the new norm and property ownership slowly becoming a thing of the past.
The student Buy-to-Let sector is something that's becoming more and more apparent, and of particular interest to overseas investors. London's universities are renowned all over the world, inviting hundreds of thousands of international students looking for an elite education and, of course, they all need somewhere to live. The maintenance and growth of this particular sector is sure to play a significant role within the Buy-to-Let market. In 2007, global investment in student property stood at £2.1bn, doubling to more than £4.5bn (and rising) today.
Take a look at the best Buy-to-Let locations in London here.
Edited: 30th November 2023