Buyers Flock to Prime Central London as it Enters Recovery Mode by Anna White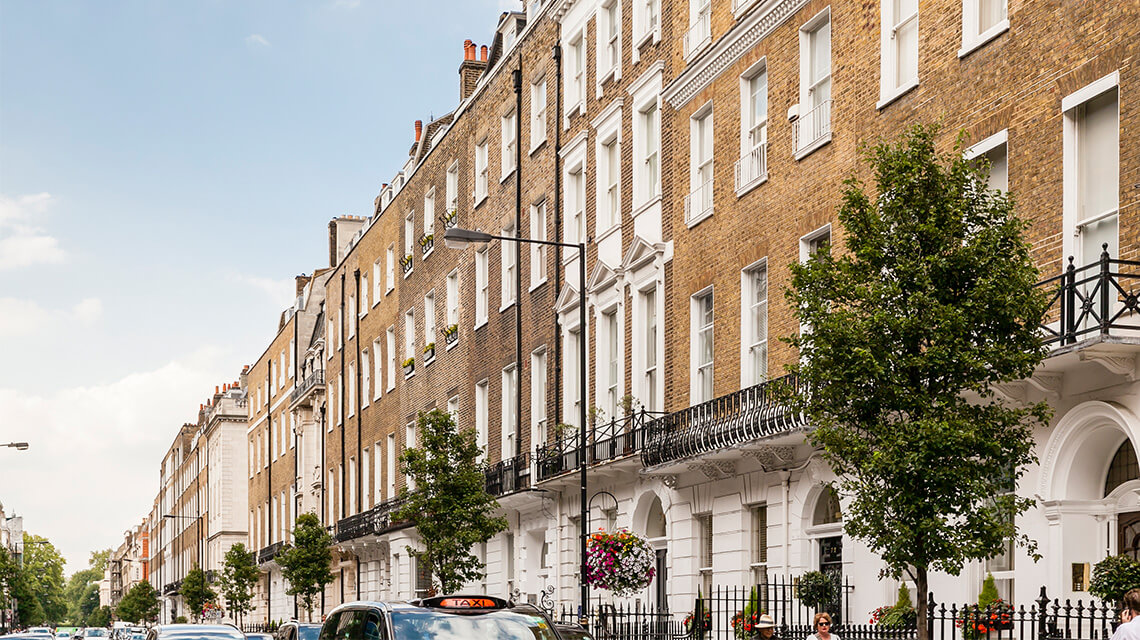 More than half of the world's population live in an urban area and by 2050 it is predicted that two thirds will call the city their home, according to the United Nations. This will be driven by the transition from countryside to city in emerging economies and well as the continued densification of cities in the developed world.
UK cities, such as London and Birmingham, will continue their journey of densification in response to demand, with developers, master planners and local councils carefully treading the line between the delivery of new homes and the preservation and creation of urban green, giving city dwellers and workers room to breathe.
Like everything in the property market, urbanisation experiences waves of activity. The long-term trajectory points upwards but within that trend are micro cycles driven by human behaviour.
The Covid-19 pandemic has been the most recent disruptor as city dwellers who were able to work remotely more of the time went in search of space (both in terms of the size of property and the environment around the property).
Affordability is the other short-term disruptor to urbanisation, with high house prices pushing people to buy further out in the concentric commuter circles of London.
However, the surge of demand to live in Britain's outer suburbs, market towns and villages and by the coast – which defined the covid era property market – is starting to reverse, with multiple buyer tribes returning to the cities in their droves.
This is clear through a slew of data that was published this January. A lead indicator of returning demand in Prime Central London (PCL), albeit as a buyer (owner occupier or investor) or tenant, is evidenced by new research from global property agent Knight Frank.
The number of prospective buyers who registered with the company in the first three weeks of the month is six per cent higher than in 2020 – during what was known as 'the Boris bounce'. This referred to the spike in sales in PCL after Johnson won a landslide victory in the general election of December 2019. Knight Frank also reports that property values are up 3.6 per cent in the year to January.
The same pattern appears in lettings. The number of new prospective tenants registering for high end homes in the final quarter of 2022 was 30 per cent above the five-year average – although the average will have been pulled down during the lockdown periods when demand to rent in London plummeted.
2022 – as the UK emerged from the covid crisis – was a record year for PCL with buyers spending £5.2bn on luxury homes, nine per cent higher than 2021 and the highest amount in a decade, according to real estate advisors JLL.
While buyers at top end of the housing market are typically sensitive to political uncertainty – and multiple changes of prime minister and a disastrous emergency budget certainly qualifies as uncertainty – the current economic environment of high interest rates has less impact on their buying power. They are less reliant on debt. In fact, only 35 per cent of purchases made in prime central London are done so using debt – according to Savills research.
Experts, property agents and investors deem late 2022 and early 2023 as the beginning of PCL's recovery and therefore the time to buy before prices rise more significantly.
Over the past 12 months property prices in PCL on average have risen 1.7 per cent (as the wider UK market slows and U-turns after the covid bubble). Properties in PCL worth between £1m and £2m have risen in value by two per cent whereas properties valued higher than £2 million have risen by 2.3 per cent.
This demonstrates that the big players are making a comeback in the most highly desirable pockets of London, from Mayfair to Knightsbridge, and Belgravia to Kensington and Chelsea.
In fact, the most recent forecast from Savills predicts that prices within prime central London will rise 13.5 per cent over the next five years leading the rest of the UK property market as both the property market cycle and urbanisation normalise after a period of significant and unprecedented disruption between 2020 and 2022.
One reason why the covid-triggered trend of buying outside the capital is reversing so sharply is because it is being fed by a range of purchasing groups and tenant tribes all acting at once but with different motivations.
Overseas high net worth individuals (owner occupiers) and investors are "definitely filtering back", says one leading property analyst. They are taking advantage of the currency play and the covid-related price falls. Against a backdrop of global unrest (in the shape of the Ukraine-Russia conflict and the impending US and UK elections) London's status as a safe haven city for investors comes to the fore once again, the analyst continues.
There are other types re-entering the central London market too. First time buyers, now more heavily reliant on the bank of mum and dad than ever, still feature. As mortgage applications fall, the lenders are competing for customers and despite the now-four per cent base rate, mortgage repayment interest rates are coming down from what were forecast to be record heights this year.
International students are returning to their education full time, and in person, with parents looking for apartments close to London's top academic institutions and often looking for a pad for themselves too.
The retiree generation are the most equity rich of any age bracket, having benefitted from house price rises over the last 20 years. Another Savills study shows that they own 3.5 million properties totalling £469 billion. With the boom in the rural market, many are now choosing to sell the big family home in order to downsize or to help children and grandchildren onto the ladder.
In some cases, these downsizers felt isolated during the pandemic in the countryside and are returning to cities. Urban relocators are looking to be close to the cultural and cosmopolitan offerings of the Britain's cities – especially London's West End.
Location, location, location is not the only factor here. There are retiree vendors who want to swap their large period home and garden for a low maintenance, new build townhouse or apartment, and there is more choice of such stock in city centres. They want an easy-to-manage modern home within walking distance of healthcare services and amenities but also with very quick and easy access to good public transport networks.
In short, a considerable chunk of the £469 billion will relocate into the cities.
The new luxury apartments and penthouses at Galliard's Tottenham Court Road scheme (TCRW SOHO) have proven to tick all boxes for a range of buyer types. The two exquisitely designed buildings bring grandeur to the bustling metropolis at ground level. One is sculpted from dark reclaimed stone with gold decorative panelling, the other is inspired by classic Georgian architecture. Both symbiotic buildings mark the entry point to the new Crossrail entrance where the Elizabeth Line connects to Heathrow in 36 minutes and Liverpool Street in six minutes.
For those wanting the connectivity to the city, or financiers and tech entrepreneurs based in the West End, and downsizers who want to lock up and leave to travel the world at various points in the year, the apartments and wider complex have been curated to feel like a high-end hotel.
For the buyer who wants to live in the very heart of cultural London, TCRW SOHO sits on the iconic Dean Street, home to Soho House and the Groucho Club and which stretches down to Shaftsbury Avenue and the throng of theatres. The decadent facade of the Galliard building sits on London's shopping mecca, Oxford Street.
There are 81 one-, two- and three-bedroom apartments across the scheme and 11 one-, two- and three-bedroom penthouses, although only are 17 left out of 92 homes. The majority have private outside space in the form of a balcony, a winter garden or a terrace and it is just a 15-minute walk to Hyde Park along the beautiful boulevards of Mayfair.
As well as the unrivalled location, TCRW SOHO also presents unrivalled value for money for the highest quality of architecture, design and finish. Prices per square foot for homes in the complex start from £2,031, considerably cheaper than units in the Centrepoint building (starting from £2,524 per square foot) or the Bryanston (starting from £2,500 psf).
TCRW SOHO embodies the rise of luxury hotel-style living. Arriving home stirs the same sense of excitement and indulgence as arriving at a high-end boutique hotel for a much-needed holiday. This feeling is created by a welcoming and elegant foyer for each building with the design concept created by the award-winning designer Nicola Fontanella of Argent Design. There is Geberit AquaClean bathroom technology, a state-of-the-art integrated kitchen with appliances by Miele and a bespoke entertainment unit as well as a complimentary Sky Glass TV.
A collection of uniquely designed apartments has now been launched to the market, with designs by the renowned Honky, Coronado, Olivia Alexandra and Jack Qu of China Design Centre. These apartments are available for viewings by apartments only.
Edited: 29th March 2023