London's Super Prime Lettings Boost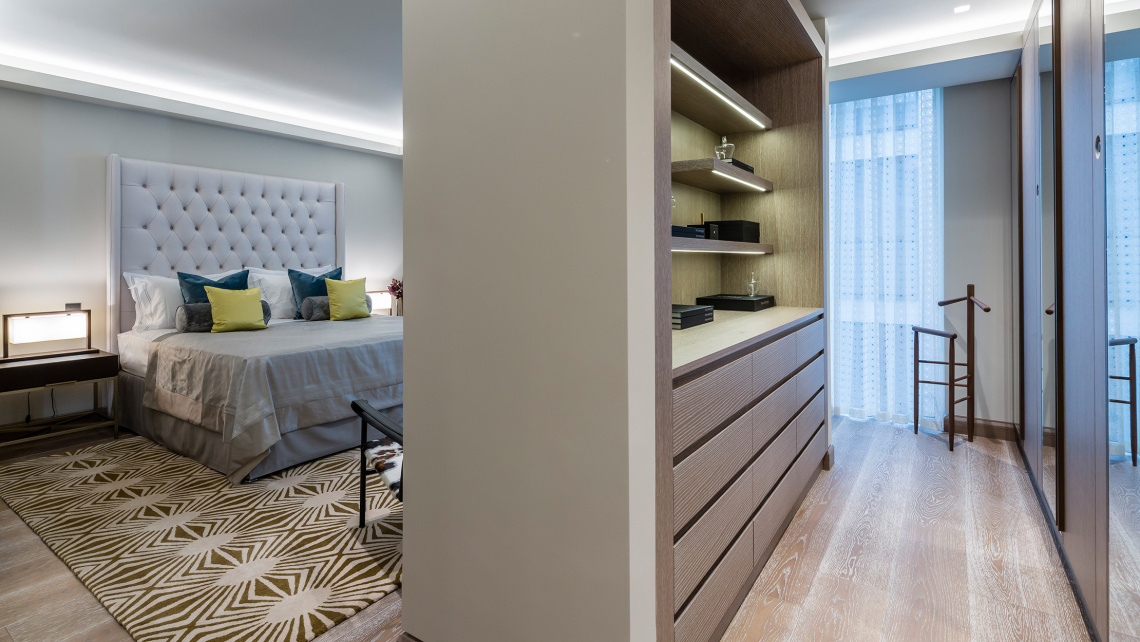 Previously seen as the underbelly of the property market, reserved mainly for those who were struggling to get on the property ladder, renting has become a universal norm in the capital, with approximately 60% of Londoners expected to be renting their property by 2025 in a new era dubbed 'generation rent'.
Following the introduction of the new Stamp Duty levy, Brexit and the descent of the pound, would-be Super Prime investors and homeowners are now also choosing to rent rather than buy. According to Knight Frank, Super Prime rentals have seen steady growth, whilst sales at this end of the market have noticeably fallen. Figures from LonRes showed that the number of Super Prime lettings transactions increased by 16% in the 12 months leading up to the end of 2016, and since 2011 the number of lettings deals on properties valued at more than £10m has more than doubled.
The typical front-runners for luxury rental properties include Knightsbridge, Mayfair and Regent's Park in the West End, where prices can reach as high as £50,000 per week.
Why are the Super-Rich Renting?
Whilst owning a property has always been recognised as a valuable asset, and most often the more affordable route for the long-term, there is a visible shift in the Super Prime sector; largely thanks to the 3% Stamp Duty increase in April, whereby investors purchasing a property at £15m now have to pay £1.7m in tax, or £4m for a property around the £30m mark. Renting allows these Prime property hunters to still have a London base without facing any substantial losses, as they could spend a few years renting before the cost would match the amount they would have had to pay in Stamp Duty if they bought.
Enjoy the Suite Life for Less
With Central London's elite array of luxury developments, tenants can utilise all of the perks of hotel-style living, but instead of paying thousands for one night, they can pay the same for a week or a month in their own rented accommodation, giving them better value for money and the exclusivity they wouldn't enjoy in a hotel. Now, as a result of this emerging trend, some of London's top hotels are seeing competition from landlords and high-end agencies offering short-term lets.
Who are the Super-Rich Renters?
Fashionable Fixer-Uppers
According to Tunstall Property, more and more of London's super-rich are electing to refurbish their homes rather than sell up, meaning that many are on the hunt for glamorous, temporary homes in the meantime.
Super-Rich Toe-Dippers and Summer Home Indulgers
Whilst Brexit has left many domestic buyers hesitant and disconcerted about investing, overseas buyers from China, Japan and the Middle East have flocked to the UK capital; partly for the discount they can achieve thanks to a depreciating pound, and partly due to the reputation and long-term rewards associated with London's luxury property scene. Some of these overseas investors are choosing to experience the high-end lifestyle first-hand by renting before taking the plunge and making that multi-million pound investment. On the other hand, many super-rich holiday-goers are choosing to rent their summer homes rather than buy to avoid the Stamp Duty costs they would face for their second home.
Super Prime Students
Another popular customer in the Super Prime market is the student, whereby parents of students who are attending a prestigious London university are prepared to pay a hefty sum to guarantee their children's comfort whilst they study abroad. According to figures from EJ Harris, more than 107,000 international students living in the city contribute £600m in rental income to London's lettings market each year.
The 'Alpha' City for High-End Homes
London continues to dominate the world stage for Super Prime property, having recently topped the rankings in the Alpha Cities Index, conducted by Warburg Realty and Barnes International Realty in association with Wealth-X. Rated on 'practical, emotional and financial factors', the UK capital was awarded 77 marks out of 100, leaving behind other international city competitors such as New York, Tokyo and Sydney. It seems that despite concerns over a slowing market, London's resilience and renowned reputation as a landmark for luxury property still puts it top of the list for residential desirability, so even for those investors currently choosing not to buy, they are still willing to part with thousands of pounds each month to rent.
Edited: 15th November 2022